Join rising dubstep duo Hi I'm Ghost as they deliver the Raveyard EP – the perfect soundtrack for your next spooktacular outing.
---
The Southern California bass scene is alive and well with a plethora of artists who continue to bring the heat with some serious stunners, and Hi I'm Ghost is staking their claim. This bass duo has crafted up some of the most ghoulish releases that are brimming with heavy, high-energy wubs since first breaking onto the scene that includes "Spooky Riddim," "Death Rail," and "Gunshots" with Kompany. Now, they've looked to Bassrush Records to host their latest spooky adventure, the Raveyard EP.
The four-track Raveyard EP sees Hi I'm Ghost carry on with their hard-hitting sound that will whack the life out of anyone who listens. They welcome everyone to the "Raveyard" itself on the title track that opens with an eerie atmosphere filled with sirens before the tongue-in-cheek vocal bridges straight into the energetic build. It's pure madness once the drop hits as they bend and break minds at their whim.
Listeners then enter the "Land Of The Dead," which offers up its own ominous intro before its riddim-powered drop decimates souls. Hi I'm Ghost then looks to Jiqui for the third track, "Snare Song." This tune delivers the perfect blend of frightening heaviness and melodies to further exude the sinister nature that they bring to their productions. Once you're completely engulfed in this insane soundscape, the duo breathes life back into "Forever," a track that originally found a home on the edition of the Prophecy compilation that dropped earlier this year. This one will leave your jaw firmly on the floor when the bass hits your face, while the melodic elements warp every ounce of your being.
Listen to the Raveyard EP on Spotify or your preferred platform, and stay tuned for more from Hi I'm Ghost this year by following them on social media.
Stream Hi I'm Ghost – Raveyard EP on Spotify:
---
Hi I'm Ghost – Raveyard EP – Tracklist:
Raveyard
Land Of The Dead
Snare Song (with Jiqui)
Forever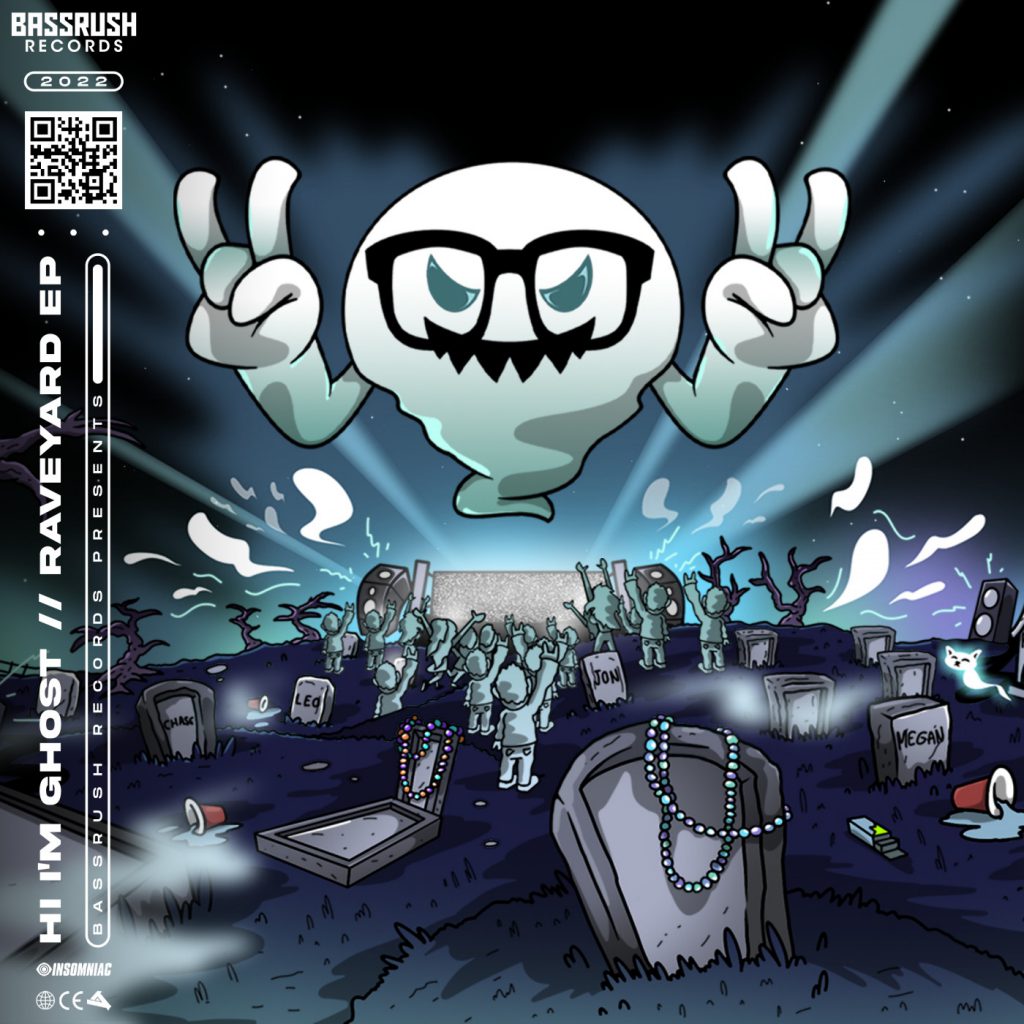 ---
Follow Hi I'm Ghost on Social Media:
Facebook | Twitter | Instagram | SoundCloud