DJ SHOW SHONNA continues to dominate the decks with her dynamic, genre-bending style and swung by to chat about her rise.
---
The house and techno scene in San Diego has brought forth a plethora of fantastic artists and events over the years – and one of the latest to stake their claim on both fronts is Shonna Gillis, aka SHOW SHONNA. Prior to the pandemic, she was an avid attendee of raves and festivals all over Southern California (and beyond) who fell in love with the underground sounds after attending EDC in 2005. She had already set her sights on gracing the decks in the future back in 2019 and the quarantine proved to be a blessing in disguise.
Having watched countless DJs spin over the years, SHOW SHONNA took those influences and emerged in 2020 as a force to be reckoned with while everyone was stuck at home catching livestreams. She honed her skills while DJing at friends' houses and streaming on Twitch, which led to her catching the ear of artists like Codes and curators such as The Afternoon Umbrella Friends.
Once the scene began to reopen in San Diego, SHOW SHONNA stepped up her game and took her blossoming career to the next level. She's showcased her genre-bending style while playing a host of local venues like Spin, AC Lounge, and PB Avenue, while also gracing the decks at Dirtybird Campout's Roller Disco this past year. Additionally, she's kicked her own event series called The Who's Hoo and launched a new company, Party Owl Productions.
Now, SHOW SHONNA is shaping up to reach even greater heights in 2022, and ahead of her set at Afternoon Umbrella Weekend this month she swung by for a chat. Read on to learn more about this rising star in the San Diego scene and listen to her guest mix on SoundCloud to get a taste of what she brings to the stage.
Stream EDMID Guest Mix 315 || SHOW SHONNA on SoundCloud:
---
Hi Shonna, thanks so much for chatting with us today. It's been so great to see you begin to rise through the ranks of the scene. Let's kick this off by digging into your roots – you mentioned in the past that your first real event was EDC 2005, but what drew you to electronic music as a whole?
I've always loved many different genres of music so when my friends first introduced me to Daft Punk and Chemical Brothers, I had never heard anything like that before. I grew up listening to a lot of hip hop and R&B but I was never someone who thought that was all there was out there so musical exploration has been a big part of my life and is a big reason why I love genre-bending and flipping in my sets.
You began your journey as a DJ prior to the pandemic but truly began to thrive over the past two years by playing a number of livestreams. What prompted you to finally pursue your longtime dream of being a DJ?
It really started with the pandemic when my friends would hang out at home and I would bring my setup to their houses and just play for fun. Shortly after, I got asked to play the Black Lives Matter livestream for The Afternoon Umbrella Friends and then things just took off from there.
Since in-person shows have begun to return you've taken control of the decks on a number of occasions. What did the transition feel like from playing to a virtual crowd to seeing so many people moving to the beats you were throwing down?
I have always felt that there is a conversation happening between the dancefloor and the DJ at a really good set, and it's difficult to have that conversation if no one is there dancing. So when I started playing in front of live audiences, it made me feel more in tune with the music and helped me to level up my craft as a DJ overall.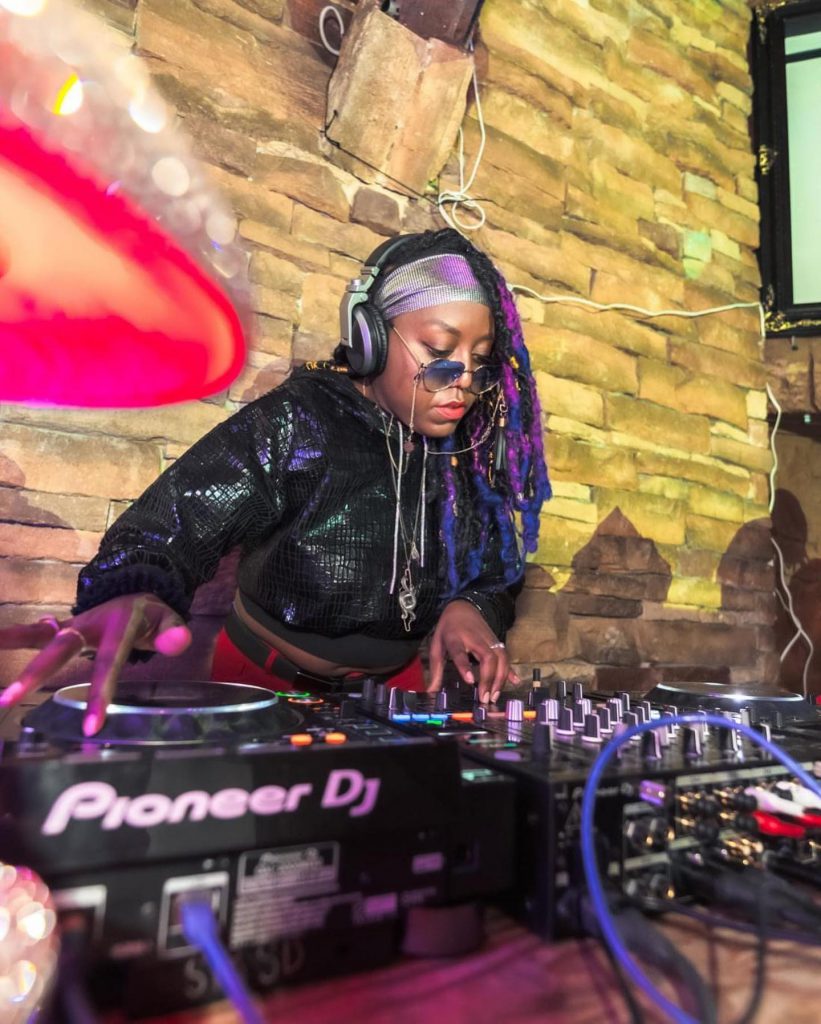 Your sets have ranged from bass to techno and everything in between. When you're gearing up to take the stage, what's your approach? Do you typically have an idea of what you want to play or just let the night take control?
It depends on the event but I usually have an idea of what I want to play, but my intuition and ability to read the crowd has led me to take a shift from that and go a completely different direction. I think it's very important to be able to change course in a set if the dance floor isn't moving to the music. I like to tell a story with most of my sets, and I usually know where I want to end, but the journey to get there is where I have the most fun.
This month will see you play at the Afternoon Umbrella Friends' Umbrella Weekender. Can you share what makes you excited about this upcoming festival? Do you have any surprises in store for those catching your sets?
The AUF crew means so much to me. There are some incredibly talented and inspirational humans putting this festival together and I'm so stoked to be a part of it. I have a few different roles behind the scenes and I can't wait to see all the homies back together again. If you've ever been to an AUF party, you know that it's a vibe like nothing else. I have been a part of the crew for the past few years, and they are a huge reason I am where I am today in the music industry. I'll be playing the PG Squirthouse Pre Party with Soulena on Thursday and my own set later on in the weekend. The set I have planned I can promise will sound like nothing else you will hear that weekend and I cannot wait to take everyone on a musical journey.
As the only Black female DJ in San Diego's house and techno scene, what has your experience been like on both a professional and personal level?
It's been wild. I've faced a lot of adversity but I've also been overwhelmed with the amount of appreciation from so many women who have told me they were inspired by my story. I've faced difficult situations that made me want to give up on DJing as a whole. Being a Black woman is hard. Being a Black woman in the EDM is a plight like no other. I've had plenty of men treat me like I'm less than and when you're the only Black woman on a lineup, sometimes it feels like they're rooting for you to fail. But that makes me work even harder, and it's the reason why you'll never see me play a set that I didn't put my heart and soul into; it's the reason why every show you'll see a Shonna like you haven't seen before.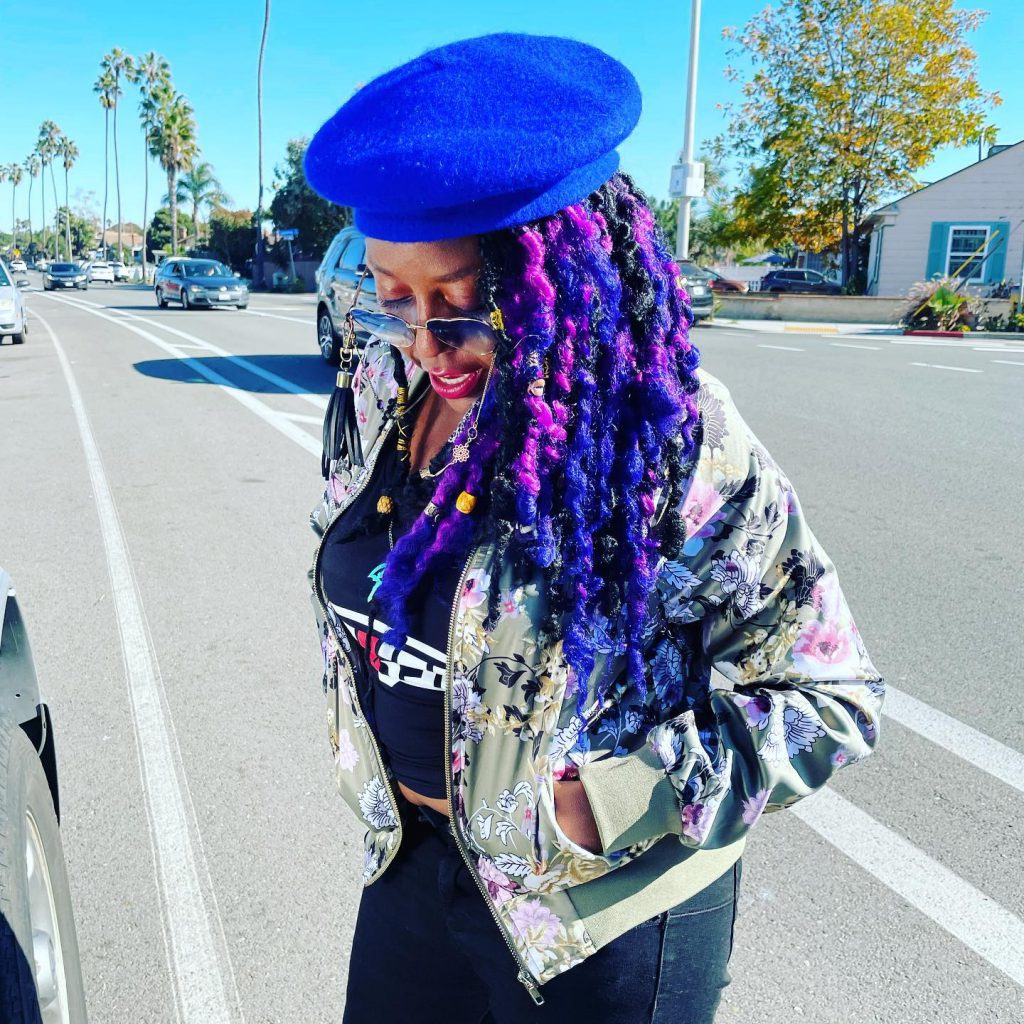 While you've worked on honing your skills as a DJ over the past few years, do you have any plans on producing some tunes in the future as well?
I actually just got notice of my first release yesterday. Stay tuned!!
Just for fun, if you could go b2b with any artist on the planet for a set, who would it be and why?
Justin Martin. He's my biggest inspiration and the nicest human on the planet. He took the time out to give me advice when I faced one of the worst nights of my life as a DJ and kept me going. He's done for me with his music, which I hope to give to others. 
Looking toward the future, what goals do you hope to achieve in the rest of 2022 and beyond? 
Definitely focusing my efforts on production as well as growing my new business as a party concierge, Party Owl Productions. I hope to play some more festivals as well as continue pushing the effort to have more women and women of color on more lineups across the globe. 
---
Follow Show Shonna on Social Media:
Facebook | Twitter | Instagram | SoundCloud