Codes stopped by ahead of Beyond Wonderland SoCal to chat about his growth since the release of the Bumps EP, his new label 
Holy Molé, and shares some stories of his favorite moments from last year!
---
If you're looking for an artist who will get your booty moving on the dancefloor, Codes is your guy. Based out of New York, he has been on a serious rise ever since dropping his infectious Bumps EP that has dominated tech house set and always gets the crowd grooving.
Since then, he has released tunes like "Birds & The Bees" on Dirtybird, "To The Beat" on IN/ROTATION, and "Brand New Drop" on Night Bass, that have all left a lasting impression on house music lovers. Aside from the stacked list of releases, Codes has also been honing his skills behind the decks and playing some powerful sets at festivals like Decadence Arizona and plenty of club shows as well.
With a set at Beyond Wonderland SoCal on the horizon, we caught up with Codes to chat about his growth since releasing the Bumps EP, his thoughts on the debate about keeping tracklists secret, his new label Holy Molé, and more. Check out his Metronome Mix below and read on for his insight!
Stream Codes – Metronome #158 on SoundCloud:
---
Hey Codes, thanks for taking the time to chat with us today ahead of your set at Beyond Wonderland SoCal! The last time we spoke actually was back in 2017 and you had just released the Bumps EP. Since then, how do you feel you've grown as an artist in the studio and behind the decks?
Man, there's a whole bunch of answers to that question. As an artist, I would say that I was not really playing many shows. I didn't have the team that I have now as well. I had the busiest year of my life last year as far as DJing goes and releases too. So as an artist I would say Bumps was the key to start opening up these doors and bring some spotlight on to everything.
Before this, I just had a bunch of New York gigs and I wasn't really traveling. Now I go all over the world so it definitely inspires me to just keep pushing myself. I also try to make sure I outdo myself as much as possible so DJing and even scratching on CDJs. I think back then I always thought I was never gonna use CDJs and that I'd use vinyl and Serato or something forever.
Finally, I stepped my game up with all that stuff. I've taught myself these little routines and tricks and making edits for every show so my DJing completely went 100% up like in the right direction. It just inspired me to keep going and come up with cooler things to make people want to come back for more.
Yeah, I definitely noticed right after you dropped that EP everything just blew up for you. It was super cool to see all the bookings and releases. Looking back on last year, what were some of your favorite moments?
Damn, there were so many good ones. Last year was a really good year. One that sticks out is playing Splash House. I got booked to play an after party for Splash House which in my mind I was thinking it was going to be like a little after party thing. After I got taken to the venue, which was at the Air Museum in Palm Springs, I thought it was going to be like a little room inside the museum.
Even right until about five minutes before I was supposed to play I had a bunch of my friends with me and kind of a whole crew and we were just hanging out backstage. Then once we got walked out, I realized that it was outside of the airport hangar, including about eight or nine thousand people. I had no idea until right before I was about to play. So I just looked at everyone else and was like "holy shit."
I didn't realize this was a festival and it was definitely one of the biggest crowds I've ever played. And somehow I just like use that energy to play probably my favorite set of last year. That was pretty cool that's something that definitely sticks out for me from last year.
Yeah, that Splash House after-party venue is so unique.
I had no idea that it was like I literally thought it was going to be an after party. No one could give me a definite answer on how many people were there but someone said seven, someone said ten, so I just said eight. [Laughs] But there was a lot of people. I couldn't see the end of them, so it was cool.
Speaking of shows, you'll be guiding ravers on a trip down the rabbit hole at Beyond Wonderland SoCal this month. What can fans expect from your set, and do you find yourself approaching festival performances like this differently than club shows?
That's a good question. In the next couple days, probably next week, I'm launching a new record label of my own called Holy Molé, so there's going to be a ton of new music that I'm going to be playing for them. A lot of the new releases that both my friends and I have coming out. I have some new routines too, and I do edits of different acapellas and mix them with scratch samples to basically make a live remix.
I try to make it a little more interesting than just mixing track to track while also trying not to overdo the scratching. So there'll be new routines, new tunes, and I want to make sure that I'm taking them on a journey because I think that's the whole point of the Beyond Wonderland theme.
Then looking at how I would prepare… It's a little bit different but usually, I'll put a couple of things together and I'll freestyle a bunch of it too. I guess I don't really prepare too differently except for mentally because there's probably going to be a lot more people than at a club and a lot more pasties probably. [Laughs] 
But yeah, I just try to come in and have an idea of how I want to fuck shit up with a bunch of the tunes that I want to make sure that I play. And I make sure to bring energy and something that people aren't used to seeing, or maybe a style of DJing that people aren't too familiar with.
Nice, and you're also going to be closing out the month in Miami with some shows during Music Week too right?
Yeah, I'm going straight from LA to Miami. It's the calm before the storm right now.
So for those who haven't been able to make it down to Florida, can you describe what the vibe is like during Miami Music Week?
Man, it's… I would definitely say it's like nothing else for a whole bunch of reasons. Mainly, everybody, you can think of who is in this industry, whether it's huge artists or management or promoters or you name it, everybody is in this little city. It's a big city, but it feels little when there are so many people there. There's just this crazy energy of creatives and everybody's playing everywhere.
There are parties, not just at the clubs and bars, but literally in the hotel lobbies. Just crazy energy, lots of beautiful people and lots of talented people, but all creative people in this little part of Miami just there for one thing and that's this music in some sort of capacity. So that alone just brings this energy that you really don't get anywhere else. It's a crazy, crazy time. I'm a little scared, but I'm really excited about this year.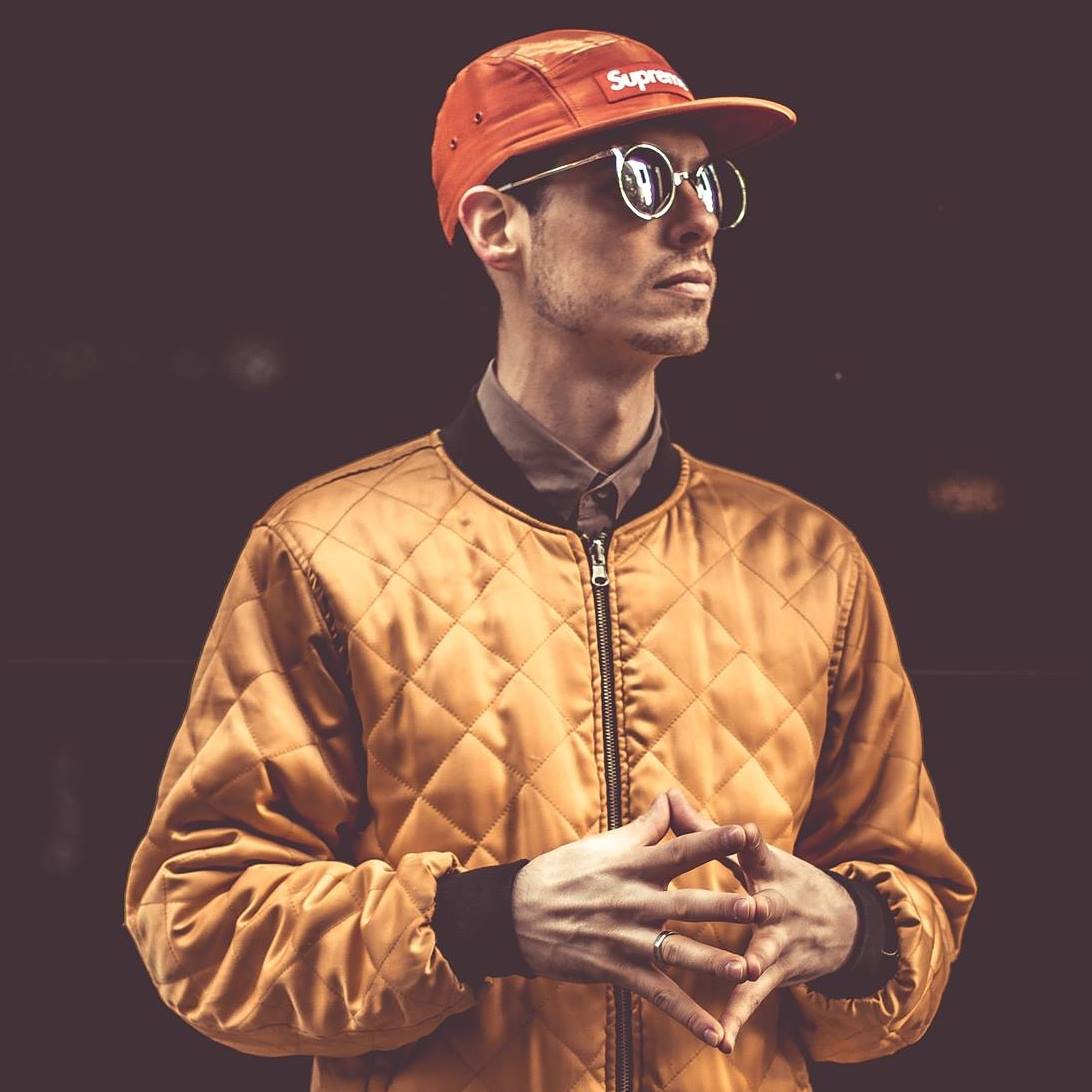 Yeah, definitely. Moving towards a hot topic right now, one of the conversations that's popped up lately that's been debated is the practice of keeping tracklists secret. Sort of like how white labels were used on vinyl back in the day. I was just wondering what your thoughts are on keeping tracks hidden away?
I mean, there's a reason why nobody plays vinyl anymore and this coming from someone who used to play vinyl. There was a point in time where we'd buy white labels, which are usually promos you get those before the actual release comes out, so a couple of us used to fight at the record store to get these limited promos that would come through. It was just completely different where it would be written in a marker of what the promo was, and we would even cross that out so people didn't know.
But now I think that now it's different and it's not really cool to your fans to really be like that. You want people to know what you're playing, especially your fans who come out, and you're hanging it over their head like that. To me, it's all about sharing, that's why I've been DJing for over half of my life. You're sharing music with people and I don't see the point of holding the name of a track hostage, it doesn't make sense to me.
I think that was something that we did a long time ago, but there's a lot of things that we don't do anymore and there's a reason why we don't do them. It's kind of pompous, entitled vibe which is really not what I'm into. This whole thing is all about sharing, having fun, and making people happy. 
That's my take on that, I've seen that too online and I just stayed out of it. I would rather say it like this instead of just getting myself into an internet back and forth with somebody who I could care less of what they think anyway.
Yeah, definitely. I feel for completely unreleased tracks it's a bit different.
Well, the one I saw, I think it said something like "I spent all this time digging and looking through tracks and why should I give them up". But that's why you're a DJ, you're supposed to go through tracks and then share with people. That's literally the only job that you have.
Unreleased shit is maybe a little bit different because it gets tough too. I've seen this side of the coin where you made a record that you played, someone finds out or a bunch of people like it, and then it just takes a really long time to come out or it doesn't actually end up coming out.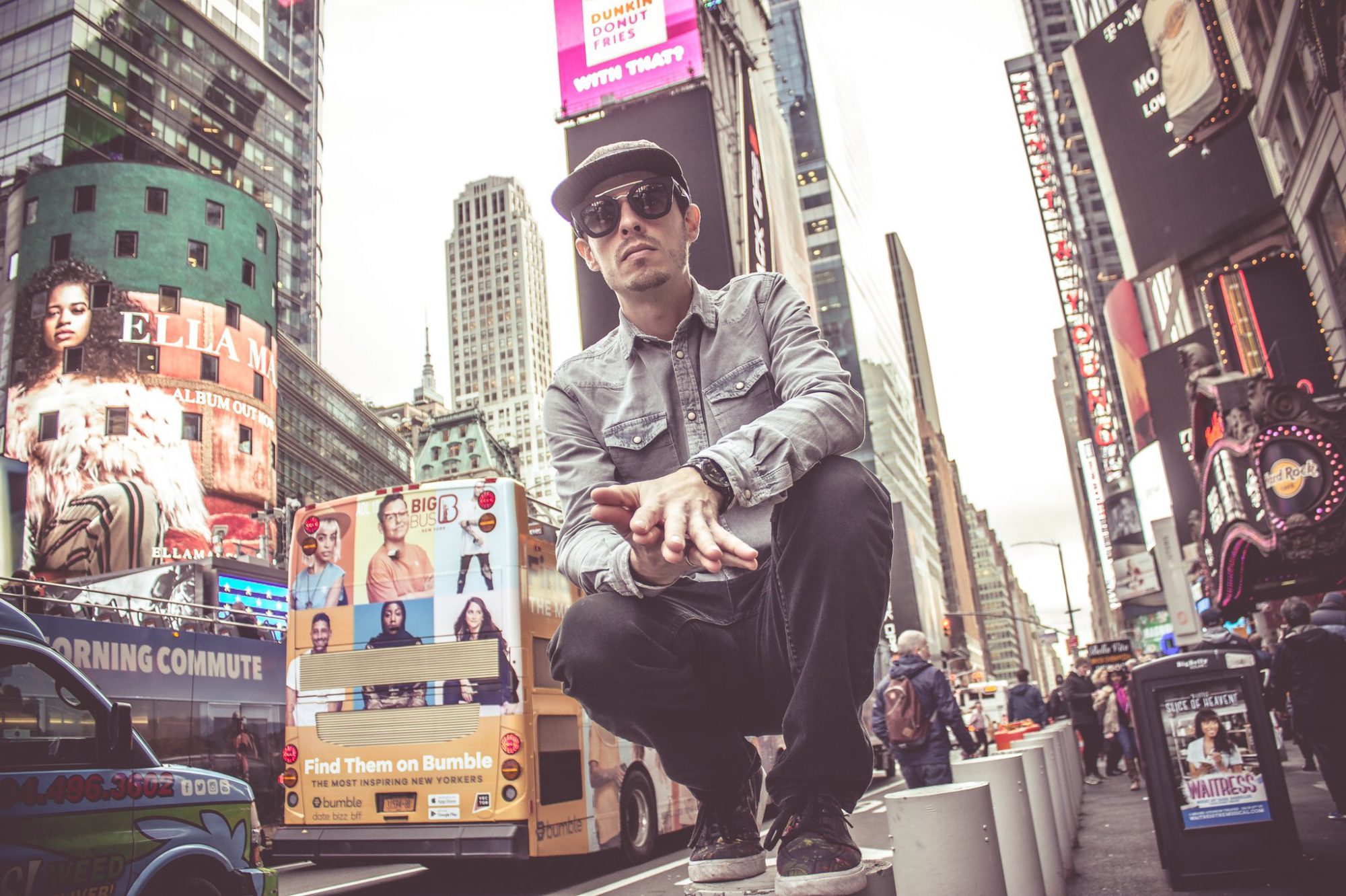 And you also have a track that hasn't been released yet, "100% Skills".
Yeah that's one of them. [Laughs] I see what you did there.
[Laughs] I know that you've teased it and I heard it in that Metronome mix that you did for Insomniac, it's super sick. When can we hope to get a release of that track?
Very soon. I feel like that I could almost say when now but Dirtybird hasn't put out the release date. But for sure a couple of months, I'll say definitely before it gets too hot in the summer it'll be out.
You've also worked with Dirtybird, Psycho Disco, Night Bass, and more over the years. What's it been like getting the support of these labels and working so closely with them?
It's been awesome. My goal is to always put out really cool music that I worked really hard on that was me. Getting co-signs from people and labels that I respected, I never really thought I was going to be able to hit all of them like that, but those were definitely the three. It started with Psycho Disco but Night Bass and Dirtybird were two labels that I liked for a really long time.
I'm a big believer in the law of attraction and writing and manifesting and all that kind of stuff. So, on the wall in my room, I've got like three big ass whiteboards and all those were written on with things like "do this, do that" with releasing on those labels up there. Somehow it happened while being able to not be stuck in one lane, where I can fuck with everybody and everyone seems to co-sign what I'm doing. Overall, I would say that it's just been a really humbling cool thing that's been going on and I'm super grateful.
And then the last question for you. What goals do you want to achieve this year? Where do you want to take Codes in 2019?
One of the biggest things is that I'm going to be launching the new label. That's a really big thing that I straight been trying to just get the right name and idea for. For years I've been thinking about doing this, and that's another whole story all in itself. So Holy Molé, that's going to be my new passion project and baby. Actually, the first track that I'm releasing on the label is called "Baby"!
So that's going to be a big focus, I've got some cool releases already lined up for it and we're going to be doing parties with it. I spent the past few months just really working on tons of that. I would like to do some more overseas stuff as far as DJing and also to write cooler, crazier music that I love and am confident about. I would also say a little more sleep this year and eat better.
I feel you on that one for sure.
So bangin' new tunes, new label, getting healthier, more sleep, and just building more of my fans and making friends with as many of them as possible and killing as many shows as possible. And see my family more too! I would like to see my family more since I was really busy last year so it was pretty tough but that's gonna be a way bigger priority this year.
Well, thanks for taking the time to chat with us today. I can't wait to catch your set at Beyond Wonderland this month!
Thanks, man, I appreciate it. See you at Beyond!
---
Connect with Codes on Social Media:
Facebook | Twitter | Instagram | SoundCloud | YouTube