Rising producer Zingara is ready to take over the bass scene with her debut EP Mind & Body, out now on Gravitas Recordings.
---
With a whole world at our fingertips and instant access to a glorious amount of music, finding new artists can get lost in the mix of it all. Some, however, continue to stand out in the crowd by being vulnerable and putting themselves out there and one of them is Zingara. She has become a rising force in the scene in the past year with lightning-speed virality on Tiktok and an alluring aesthetic that brings a mystical element along with it.
What makes Zingara such a captivating individual is her ability to infuse metaphysical themes into the soundwaves of her music that can be heard on hypnotizing songs such as "Astra" to "Spaced Out." Her groove-heavy yet intricate tunes have landed her on memorable names such as direct support for Subtronics' Red Rocks show, releases on Bassrush and Awoken Records, and on tour currently for SubDocta's nationwide run. It's no surprise she brings something special to each stage she graces along the way.
Now, the purple-haired producer is showcasing her talents with some fresh sounds on her new EP, Mind & Body. Out now on Gravitas Recordings, is an experiment that puts Zingara's message and mission for the music world into one full piece of art. With each track, Zingara wants listeners to feel the connection of the physical realm into the spiritual realm that music provides but no one can seem to understand.
Speaking about Mind & Body, Zingara explains that it's "a place in your mind that you can achieve through meditation where there is nothing. Like a blank slate. When you get to this peaceful place in your mind, it is almost like a reset." Her understanding of electronic music as therapy is on full display as she puts listeners into a meditative state with panning basslines, curated frequencies, and personal mantras embedded with solid intentions from start to finish. 
Make sure to follow Zingara on socials, listen to Mind & Body on your favorite platform, and read on for a deeper dive into this release.
Stream Zingara – Mind & Body EP on Spotify:
---
Mind & Body gives listeners a chance to open their minds and dive deeper into their musical consciousness.
The titular track draws listeners in and welcomes them with a gradual build-up with a balanced mantra, matching the booming bass with a heavy, yet relaxed BPM that leaves room for a trance-like groove. The various instrumentals mixed in with the rhythm of the mantra take this to the next level as Zingara layers them on top of a waving bassline. 
Bumping up the energy is "Spell On You," which features vocals from Holly Harper and acts as a personalized version of the classic rock tune. There's a hip-hop-influenced beat and a high-energy drop added to this one, however, it transitions perfectly from the first track and eases well into the third without an abrupt change – perfect for the meditative theme. This track is fit for a proper sound system!
For a real test of your meditative state, "Deeper" follows a pattern of a smooth build-up into a sonic soundscape that really asks the listener to connect to the bass. With a flair of clever sampling over a cascading rhythmic frequency modulation, followed by a mantra of connecting deeper into the connection of the body to the soul, there is a hypnotic theme that permeates the depths of this track. This has easily become the standout track of the EP with its varied sequences of bass patterns while communicating with the listener, breaking some sort of dimensional wall – truly signifying the mission of Zingara's musical style.
Concluding the collection is "Magick is Real," which is a clever pairing of soothing, light themes with grimy, experimental cataclysms of sound design. This is a track that fairies would get down to at a bass music festival with its angelic-style vocal echoes that hold your hand before dropping you into earth-shattering bass. There are even easter egg samples of hip-hop-style rhythmic patterns and scratches, which surprisingly pair extremely well with the overall theme of the track. Overall, this tune shows off Zingara's variety of style and fearlessness to combine musical ideas for one experience of a piece.
Zingara shows off not only her stylistic production value but also her spiritual intentions with the Mind & Body EP that allow her to connect with her listeners on a deeper level.
Mind & Body is an EP that showcases how something experimental can also be an easily enjoyable piece of art. Despite only being in the scene for a few years, Zingara is a force to be reckoned with if this is what she continues to bring to the table. Her understanding of music's ability to take listeners to a deeper level of consciousness and connection with their spiritual state only makes her future more intriguing.
---
Zingara – Mind & Body EP – Tracklist:
Mind & Body
Spell On You (with Holly Harper)
Deeper
Magick is Real
Mind & Body – EP Mix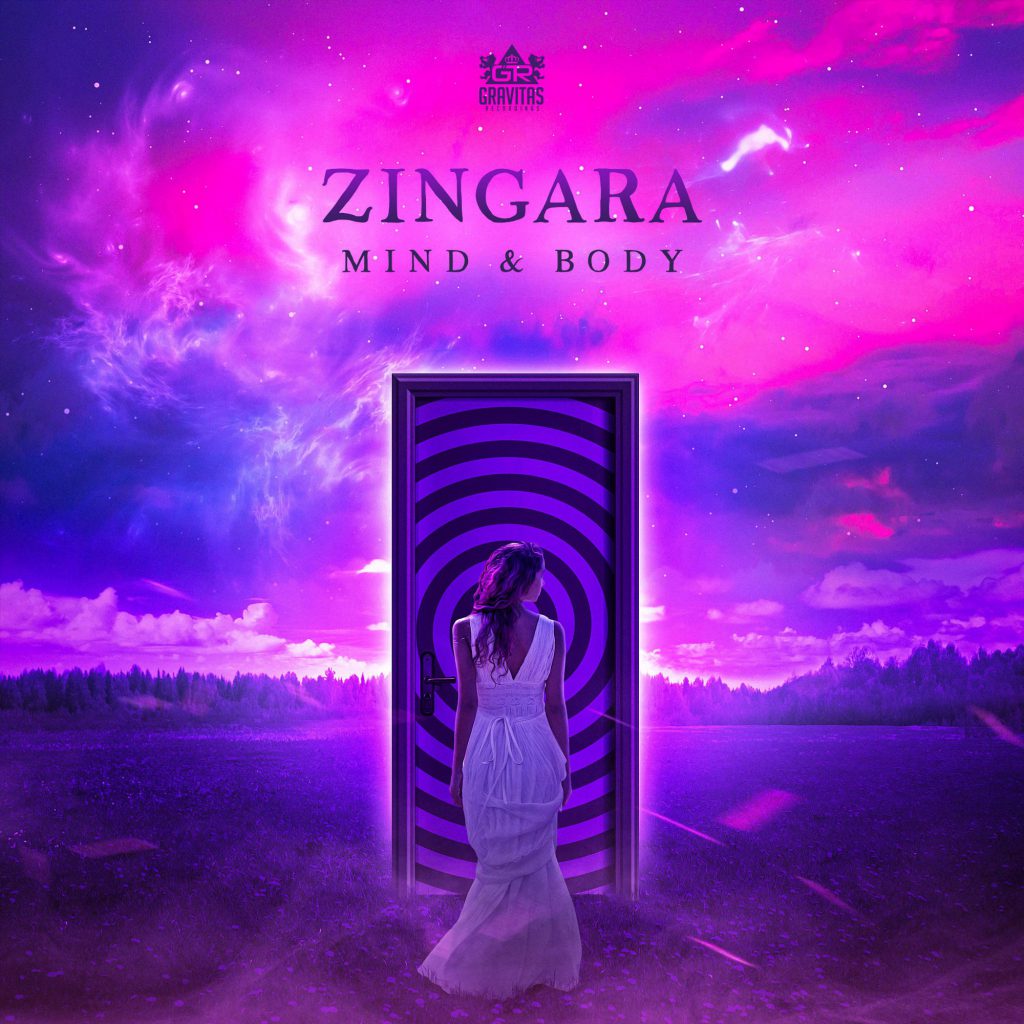 ---
Follow Zingara on Social Media:
Facebook | Twitter | Instagram | SoundCloud | YouTube