Zingara and In Orbit Dubz joined forces to create "Space Blunts," an out-of-this-world collaboration that will blast you off to the cosmos.
---
Zingara has been taking the underground by storm and quickly making a name for herself with her forward-thinking style that grabs the attention of fellow artists and fans alike. She's landed releases on labels like Electric Hawk and GRL GANG that have only further prevent that she's an absolute force to be reckoned with. Now, she's teamed up with In Orbit Dubz, a Detroit-based producer known for laying down hard-hitting dubstep to create "Space Blunt" – the perfect track to jumpstart the weekend and have listeners floating into new dimensions.
"It's funny how Tiktok really does bring people together. In Orbit and I discovered each other through Tiktok and quickly decided it would be a fun idea to collab for our fans on there," said Zingara when asked about how the two came together to collaborate. "We both really liked each other's styles and thought it would be super fun to bring both of our communities together."
Zingara has this almost slowed down, yet still heavy, low-end rhythm to her sound, while In Orbit Dubz comes in swinging with beats that slap you right across the face. When combined these artists' styles blend together seamlessly and the outcome of their creativity is something truly magical. As its name implies, this is the perfect tune to have playing while puffing on a blunt and imaging yourself being transported through space. If you looked up the phrase 'no chill' in the dictionary, you'd probably find this mean track right alongside it.
"Space Blunt" is chock full of gut-punching and beyond heavy bass lines, with barely any time to catch your breath. Things start off slow, but that quickly changes when we hear 'smoking on a space blunt.' Next, Zingara and In Orbit Dubz blast listeners off into a plethora of disgusting, yet tasteful soundscapes. Listeners' ears will be blessed with those signature Zinara low-end beats and whipped around by In Orbit Dubz bone-rattling bass. These artists created something truly out of this world with "Space Blunt," and we can only hope to hear more projects from them in the near future.
Pre-save "Space Blunt" on your preferred music platform and get ready to be transported through alternate dimensions when it drops tomorrow.
Stream Zingara x In Orbit Dubz – "Space Blunt" on SoundCloud:
---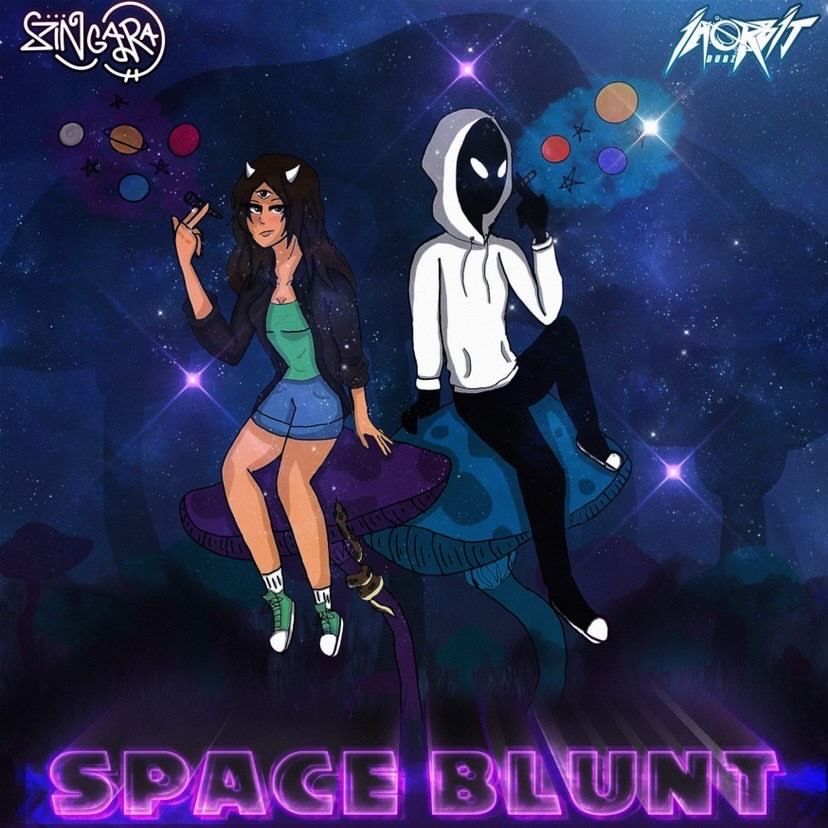 ---
Follow Zingara on Social Media:
Facebook | Twitter | Instagram | SoundCloud
Follow In Orbit Dubz on Social Media:
Facebook | Twitter | Instagram | SoundCloud