The sounds of Shlump will help your mind Drift Away from reality and into another dimension with his latest EP on WAKAAN.
---
When you think of an artist like Shlump you can't help but put him in his own lane. Over the years, he has created a unique sound that one might describe as alien bass music as he twists the freeform bass genre and weaves it into his own signature style. Shlump continues to capture the ears of many and as a result has quite the track record of support from labels like WAKAAN, Deadbeats, Deep Dark and Dangerous, and more on his side while also playing memorable shows at festivals and clubs along the way.
With previous releases such as the Universal Wub EP and singles like "LIT" with Tafa Laylor holding his fans over, today he has some new music for his listeners to indulge in. Continuing his legacy of otherworldly soundscapes, Shlump brings forth his latest release, the Drift Away EP, which is out now on WAKAAN. This four-track body of work will knock you off your feet and straight into space as it forces you to drift away from the known and appear into the unknown.
Listen to Shlump's Drift Away on Spotify or your preferred streaming service and continue reading for our track-by-track review!
Stream Shlump – Drift Away on Spotify:
---
Prepare for take off as you press play on Drift Away.
It wouldn't be a space adventure without the help from the Space Wizard himself on track number one "Cuckoo" to start us off. Right off the bat, you're hit with an array of outer space sounds that makes you feel like you are inside a spaceship trying to reach the control center about the events that are unfolding right in front of your eyes. With the mixture of freeform bass and goofy ad-libs, this track will have you invested its entire runtime.
Bringing us some grounding words "Drift Away" sees Pure Powers enter the room and make you feel as if you can just let go and fall into the music. Just as you get lost in this space you are abruptly reminded that these are the sounds of Shlump with brain-rattling futuristic elements. This song blends the melodic and heavy factors of music leaving you in a pleasant whiplash of the two.
Are you ready to fall deeper into the innerworkings of Shlump's otherworldly mind?
Get ready to hit the "Reset" button with the third tune on the EP. Easing in with a softness that feels as if gravity has evaded you, your newfound weightlessness forces you to float upward. As you begin to finally open your eyes you realize you're heading straight into a black hole but before you have the chance to escape you're catapulted into the abyss. You're greeted on the other side by glitchy malfunctions you can't help but feel as if your inner programming is in trouble and in need of a reset to feel normal again.
In case you still needed reassurance that Shlump is in his own lane of alien lifeform interactions through sound, "Forever" comes in to solidify that. This track definitely isn't shy and comes in full force right off the bat to further prove his uniqueness. By the end you will be questioning if this has all been a simulation, did your journey into space truly even happen, or was it all a figment of your imagination?
Where did your mind Drift Away to? Did you find what you were searching for?
The Drift Away EP will have you feeling as if you're willingly tagging along with Shlump for a space adventure of a lifetime. Although you're unsure of what you'll find along the way you can't help but continue on with the perfect soundtrack to accompany you on the journey to find alien lifeforms.
---
Shlump – Drift Away EP – Tracklist:
Cuckoo Ft. Space Wizard
Drift Away Ft. Pure Power
Reset
Forever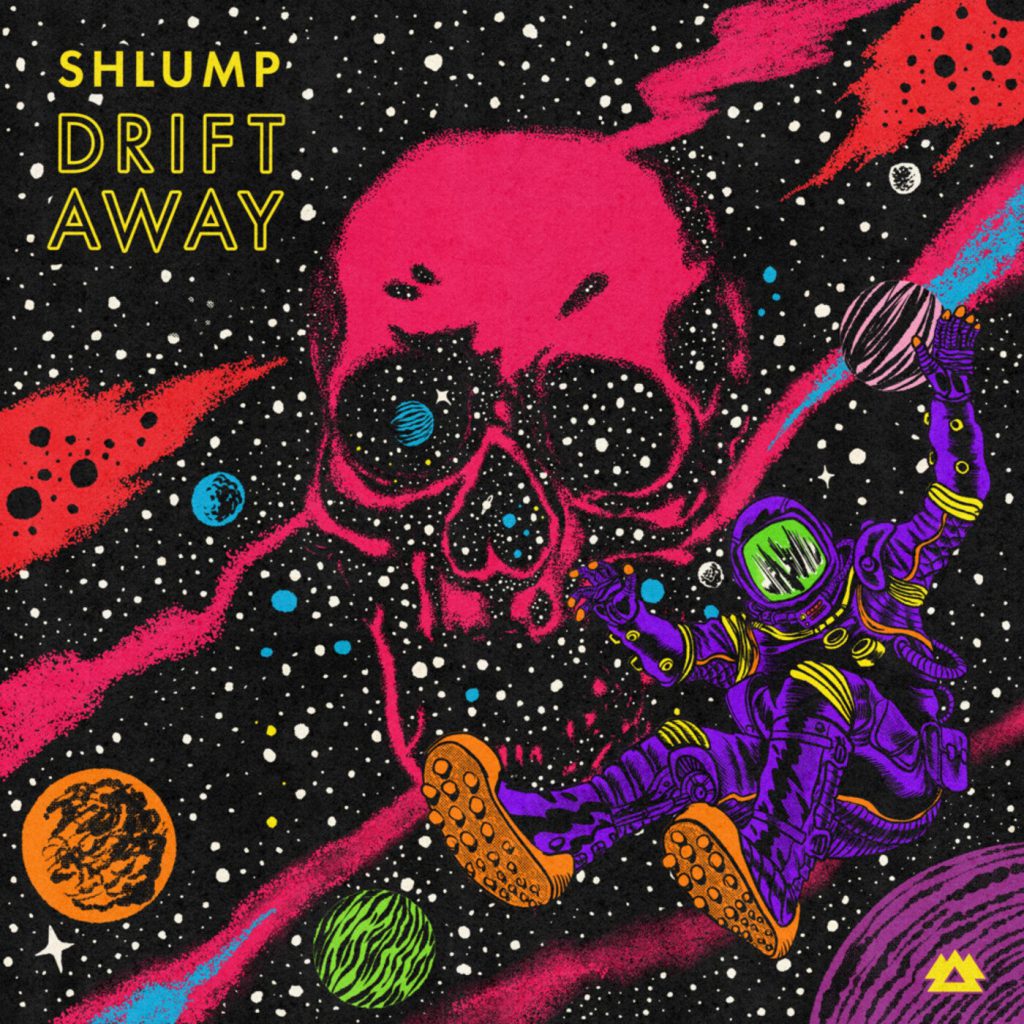 ---
Connect with Shlump on Social Media:
Facebook | Twitter | Instagram | SoundCloud