Manic Focus returns to the front of fans' minds and gets everyone reminiscing with the funktastic Future Flux EP, out now on WAKAAN.
---
Artists that can meld genres of such distinction into a personalized style unlike any other are rare, but Manic Focus is one who accomplishes just that with his unique sound. He blends the likes of funk, soul, hip-hop, dubstep, and more into his releases and it's amazing to see him return front and center without missing a beat. Known for previous works including Minds Rising, Kids At Play, and his remix of "Frankenskank," it's no wonder there's so much love for the soulful artist.
Returning to take the stage now with some matured sounds and styles in tow, Manic Focus just dropped the Future Flux EP on fellow bass-manipulator Liquid Stranger's imprint WAKAAN. He brings his savory production throughout its five-track runtime and joins forces with artists such as Ahee and K+Lab for added effect. With this in mind, it's easy to see we're in for a ride with the EP, as we dive right in, ready for a mind-altering experience.
The Future Flux EP is nothing short of mesmerizing, with Manic Focus' unique touch on some modern bass to hit just right. The EP takes off with "Bonkers," a collaborative track that sees Ahee join in on the fun. It starts off slow, with a steady beat and vocals to lure you into the experience that's coming. The buildup leads into a wild drop with bass growls to get you grooving along. The tune goes on to create a vision surrounding you that feels like an ascension to another dimension before "Back From The Future" arrives on the sightline.
Another standout off the EP is its third track, "Right to Left" with K+Lab, which will have listeners saddling up for quite a ride. With immense energy and a funk feel to the beat, this track is irresistible to the ears. Then, "Nerve Focus" absolutely blows the roof off of the place with a funky bass growl to bop along with. It's a flavor-filled gift by the talented Manic Focus that we'll never forget that guides listeners to its final track, "Let It Go."
Filled with Manic Focus' special touch, the Future Flux EP reminds us that the beloved artist could never lose his place in the hearts of his fans. He brings his stellar sounds to ears through this release, including some unexpected collaborations with some equally talented artists, and makes it clear that he's one of the brightest in the scene today.
Enjoy the sounds of Manic Focus through the Future Flux EP on Spotify or your preferred platform and let us know what your favorite track is below!
Stream Manic Focus – Future Flux EP on Spotify:
---
Manic Focus – Future Flux EP – Tracklist:
AHEE, Manic Focus – Bonkers
Manic Focus – Back From The Future
K+ Lab, Manic Focus – Right to Left
Manic Focus – Nerve Center
Manic Focus – Let It Go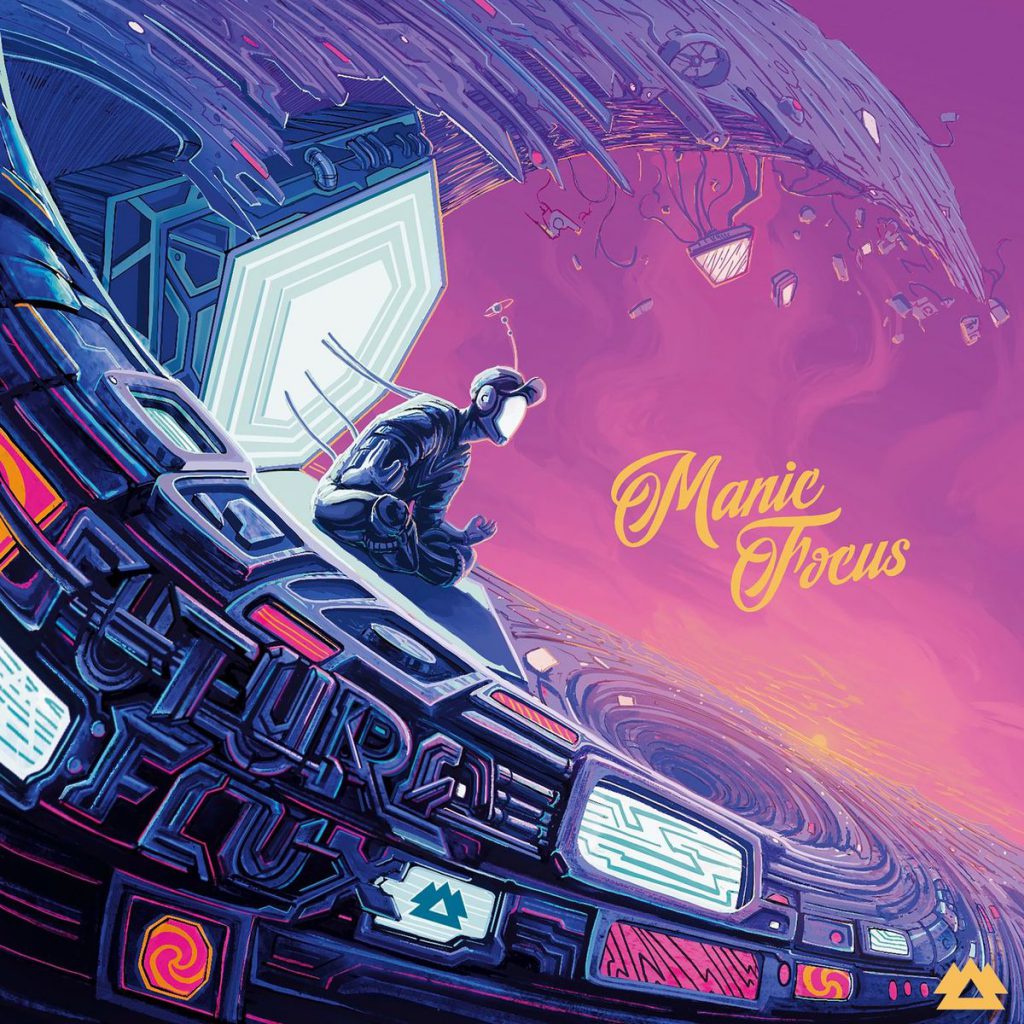 ---
Follow Manic Focus on Social Media:
Facebook | Twitter | Instagram | SoundCloud