Chicago-based future-funk producer Manic Focus announces new remix compilation of his 2017 LP Minds Rising. The announcement drops alongside the album's first official single, a heart-stopping remix by Liquid Stranger.
---
It's been an important year for electro-soul artist Manic Focus. After the release of his soulful, bass-laced album Minds Rising, he set off on a nationwide headlining tour that included several international stops, as well as his biggest headlining set to date in his hometown of Chicago.
Now, Minds Rising has given way to a savory remix album featuring the talented likes of artists hand selected himself including Emancipator, SunSquabi, SoDown, and more! Today, Minds Rising Remixed kicks off with the release of Liquid Stranger's filthy rework of "Putting All of My People On" featuring Prob Cause.
As he does, Liquid Stranger turns up the grime of the track's original deep dub, hip-hop sound by injecting his dark, abrasive flair. It's as if the original track's evil twin has emerged from the shadows beneath Liquid Stranger's cloak of corrosive bass and glitched-out vocal chops grinding atop its deep, ominous melody.
Stream Putting All Of My People On Feat. Prob Cause (Liquid Stranger Remix):
Since his humble beginnings, Manic Focus has been tastefully blurring the boundaries of music, tenderly feeding the souls of funk, soul, dub, and hip-hop lovers alike. His newest LP, Minds Rising, is an expertly scored culmination of these musical elements and the special touch that is uniquely his own.
Minds Rising is Manic Focus's fifth full-length album, and perhaps his most masterful to date. It's a sonic reflection of Chicago's influence on music through the ages, while artfully blending new-era hip-hop, electronic jazz, and deep dub with his distinctly soulful touch. Through collaborations with talented contemporaries like Psymbionic, Russ Liquid, and Late Night Radio, even more flavor was added to the mix. 
As many fans have witnessed during his captivating live sets, Manic Focus's skillful productions lend themselves perfectly to live instrumentals. His full band setup at Envision Festival was amongst my most memorable sets of the year, as was his stop in Vancouver on the Hypercolor Tour with Liquid Stranger. 
Manic Focus is an artist whose craft eagerly evolves over time. Be sure to keep an ear out for as he adds more skill, sound, and experience to his eclectic musical repertoire.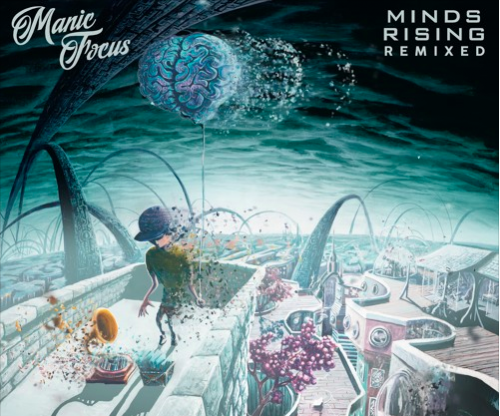 ---
Follow Manic Focus on Social Media:
Website | Facebook | Twitter | Instagram | SoundCloud | YouTube