REZZ and Subtronics combine their production techniques to bring fans a heavy dose of beats on "Puzzle Box" and support for those in Ukraine.
---
Both REZZ and Subtronics have already started their 2022 tours, tearing apart every city that they play through with Subtronics out on his FRACTALS tour, while REZZ is out for her Spiral Tour. Remarkably, they also managed to collaborate on a single at breakneck speed with REZZ stating that she sent the track to Subtronics and in "less than 24 hours, Jesse already [sent] back the track." The result is "Puzzle Box," which was released today on Deadbeats and Cyclops Recordings.
With their combined backgrounds, discographies, festival performances, and sold-out shows at legendary venues, the two artists have become highly respected in the bass scene. Separately these two artists have already released tunes on Deadbeats, but together they bring out a unique collaboration. This blend on "Puzzle Box" takes Subtronics' wonky cutting-edge sound design and infuses it with REZZ's dark and moody electronic synths, and traps you in the mysteries of sound.
The frequencies between both artists fit perfectly in their puzzle box of a track. It starts with a slow-building intro that puts you in a very REZZ-like state, not preparing you for the grimy beats that will blast your speakers. The main drop is timeless with the marching bassline and futuristic synths. The beat is interrupted by laughter as the music fades to drop-cutting bass noises. Getting lost in the sauce, the track draws itself to an end with a mystical tone that leaves you in your mind.
As both producers are of Ukrainian descent, the two will also be releasing exclusive merch with all proceeds from the sales going to Voices Of Children Ukraine, who are providing assistance to affected children and families from all over Ukraine.
Don't miss out on hearing "Puzzle Box" on Spotify or your favorite streaming platform, and catch it live on either of their tours!
Stream Rezz x Subtronics – Puzzle Box on Spotify:
---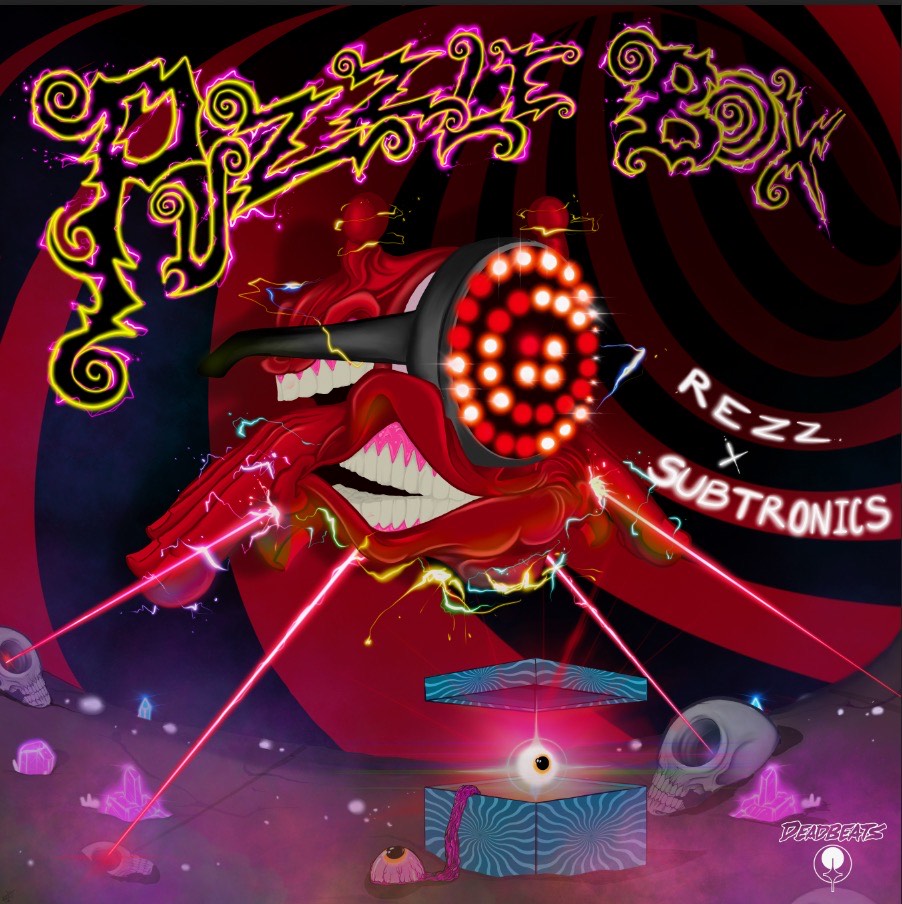 ---
Follow REZZ on Social Media:
Website | Facebook | Twitter | Instagram | SoundCloud
Follow Subtronics on Social Media:
Website | Facebook | Twitter | Instagram | SoundCloud