With the return of Okeechobee just around the corner, Khiva has hand-picked a killer playlist of tunes to get everyone stoked for her sets.
---
Khiva is a force to be reckoned with in bass music, and she's bringing double the heat with her to Okeechobee this year with not one, but two sets. Since her project's debut EP with Deep Dark & Dangerous in 2017, she has quickly secured her well-respected place in the scene. Known for featuring her own vocals atop her mesmerizing 140 cuts, she's taken the stages of Shambhala, Infrasound, Outlook Festival, The Untz, and plenty more.
Now Khiva is gearing up to make her debut appearance at Okeechobee in 2022. Friday is her day to shine with a daytime slot at the lakeside Aquachobee beach stage, and a late-night appearance at the fiery Incendia stage. Ahead of Okeechobee, Khiva said, "[I] can't wait to channel all the feels, be inspired and bring le dark dream to life at my first Okeechobee" and created a playlist that not only offers a glimpse into her upcoming sets but others' as well.
As Okeechobee will hold a memorial to celebrate the life of CharlesTheFirst, Khiva lovingly begins the playlist with his peaceful track "Breathe." From there, her selections include a satisfying collection of deep dubstep, with just a few fun tunes sprinkled into the mix as well. Tracks like J:Kenzo's "Astral Traveller', Dalek One's "Eyes Down", and Distinct Motive's "Laner" perfectly fit that dark 140 style fans know and love from Khiva. She features plenty of other Okeechobee artists on the playlist as well, including tracks from A Hundred Drums, EPROM, VEIL, kLL sMTH, and NotLö.
Khiva includes two of her own tracks, "Fairytale" and the VIP of her iconic "Swampmonster" which is always guaranteed to have the crowd chanting along. As for the rest of the heat featured on this playlist, it's too good to spoil so you'll simply have to hear it for yourself. With two opportunities to see this dubstep diva at Okeechobee, if you're headed to the Sunshine Grove this year do not miss your chances to dance with Khiva!
Stream Khiva's Road to Okeechobee 2022 Playlist on Spotify:
---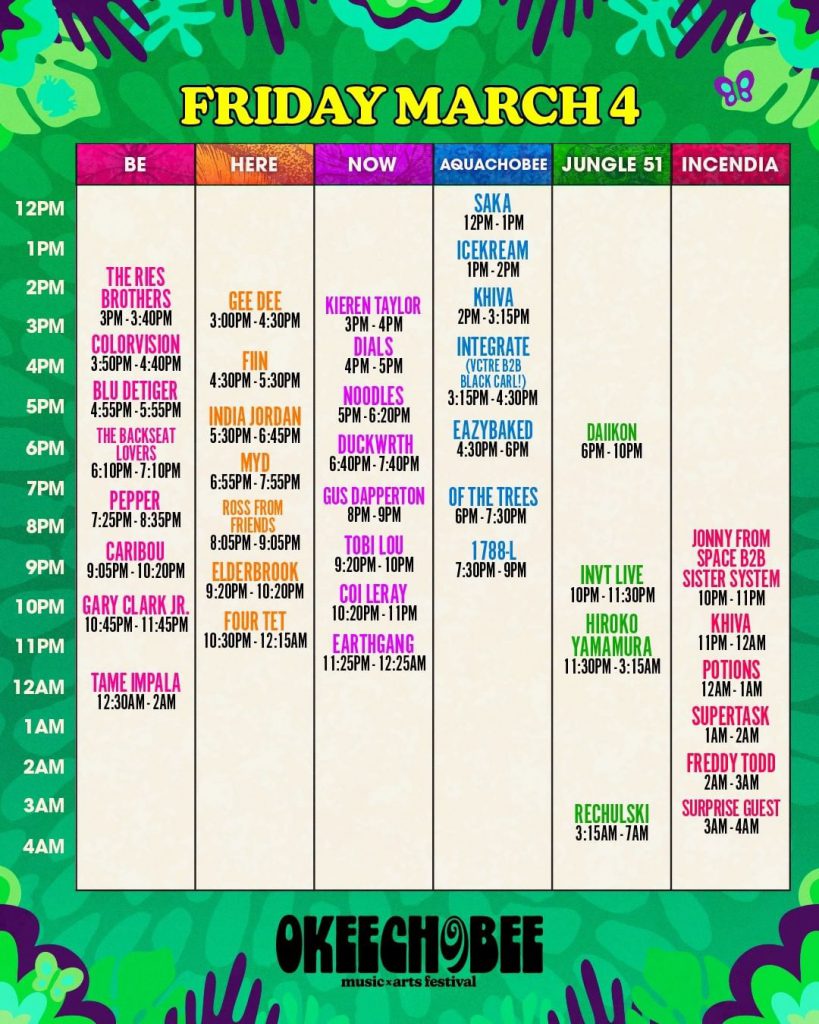 ---
Follow Khiva on Social Media:
Facebook | Twitter | Instagram | SoundCloud