Danish producer TIMIAN takes listeners on a ride through musical symbolism and philosophical concepts with his debut album Colours in Between.
---
The truth is not always evident on the surface; sometimes, you've got to dig a little deeper to discover that the truth lies in the Colours In Between – this is the message that rising producer TIMIAN has conceptualized on his debut album. No stranger to cultivating soundscapes that blend traditional and contemporary musical elements, he takes his musical finesse to the next level with this release. Sonically, it's an orchestral catharsis that tastefully fuses a myriad of different instrumentations; creatively, it's an avant-garde dive into a world of philosophical themes.
Past releases from TIMIAN, like "Ambrosia" and "Aphrodite," have garnered attention over the past few years for their thoughtful incorporation of musical symbolism, a theme that persists throughout his discography. However, Colours In Between finds the producer taking his music in a direction where no other producer has dared yet to venture. Listened to on their own, each track has an improvisatory, abstract nature to it – but when listened to as a cohesive unit, the album has a certain symmetry.
Diving into the album, the first tracks favor more traditional instrumentation as opposed to electronic. "Achromatopsia" introduces an onset of passionate piano chords and obstructed vocals which beckon us to listen with intent. Then, "Manzana" reels you in further with its heavy Latin influence riddled with tremolo guitar melodies and intricate vocal harmonies from TIMIAN's pop side project, Square Root Nine. This leads flawlessly into the next two tracks, "Outburst of Flames" and "Neo-Luminous" which both incorporate eclectic elements like freeform vocals and experimental tempo changes.
The first taste of heavy electronic instrumentation arrives on "Obeying," where TIMIAN channels his signature midtempo sound while adding more acoustic Latin guitar into the mix. "Radiation" sees Nyah join in and the result of their fusing styles is a midtempo groove with a bassline that exists almost subliminally, dancing just below the surface of the track.
"Open-ended Probabilities" is haunting and enigmatic with distorted, turbulent basslines, while "Maze of Uncertainty" draws heavily from underground bass stylings. "Ergo Sum" (which translates to therefore I am) leaves listeners with spoken word that revisits the themes explored throughout the album in a more explicit way, with TIMIAN musing of quantum mechanics and philosophy as we soon find ourselves fared well by luscious piano keys.
Colours In Between is a journey into a world of unspoken words and uncharted territories. TIMIAN doesn't hold back on his debut album – incorporating upright bass into an electronic track is a stylistic choice that other producers may not think to do right away, but he doesn't shy away from the offbeat. This album will push your mind's boundaries and require you to think – and listen – outside the box.
Get a little existential and dive into Colours In Between by streaming the album on Spotify below or your preferred listening platform, and let us know in the comments which track you're digging the most!
Stream TIMIAN – Colours In Between on Spotify:
---
TIMIAN – Colours In Between – Tracklist:
Achromatopsia
Manzana (with Square Root Nine)
Outburst of Flames
Neo-Luminous
Obeying
Collapse Postulate
Hollow in Between
Radiation (with Nyah)
Open-ended Probabilities
Maze of Uncertainty
Ergo Sum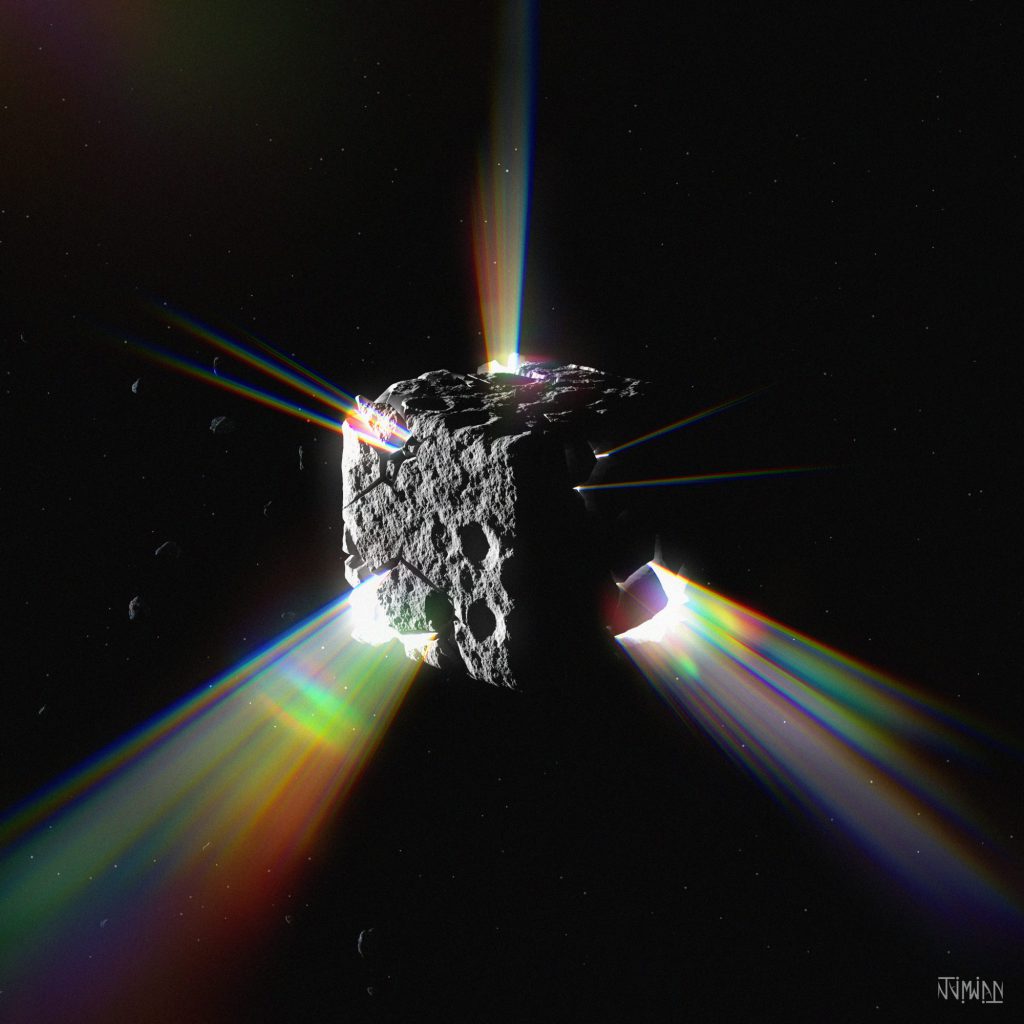 ---
Follow TIMIAN on Social Media:
Facebook | Twitter | Instagram | SoundCloud