HARD Events is heading back to Miami Music Week this year at 1-800-Lucky with a lineup featuring Moodymann, Tiga, TSHA, and more.
---
Outside of their flagship summer festival in Southern California, HARD Events has made a home in a number of different cities over the past decade. One of those editions is HARD Miami, their showcase during one of the biggest weeks for electronic music in the Sunshine State that has featured top names in the past.
Riding the wave of the news that HARD Summer is set to expand to three days this year along with the launch of HARD PNW that's will bring bass behemoths to the region, HARD Events announced that Miami is back on their sightline. Today, they dropped the details of their return to the sun-soaked city on March 24 – and true to form they've delivered another sensational lineup.
Hosted at 1-800-Lucky in the Wynwood district, HARD Miami is showing off its ability to craft up highly-curated experiences with three powerhouse artists topping the bill. This includes Mahogani Records boss Moodymann, the always surreal Tiga, and rising UK-based artist TSHA – but there's even more in store for those who want to dance from 7pm to 3am that night. Joining in on the fun are artists such as Jonny From Space and Inbal, along with a special b2b set that will feature DJ Ray and Latane From Fundido.
Tickets for HARD Miami are on sale now. Head over to TIXR to make your purchase and let us know in the comments if you plan to attend this show during Miami Music Week this year!
---
HARD Miami 2022 – Lineup: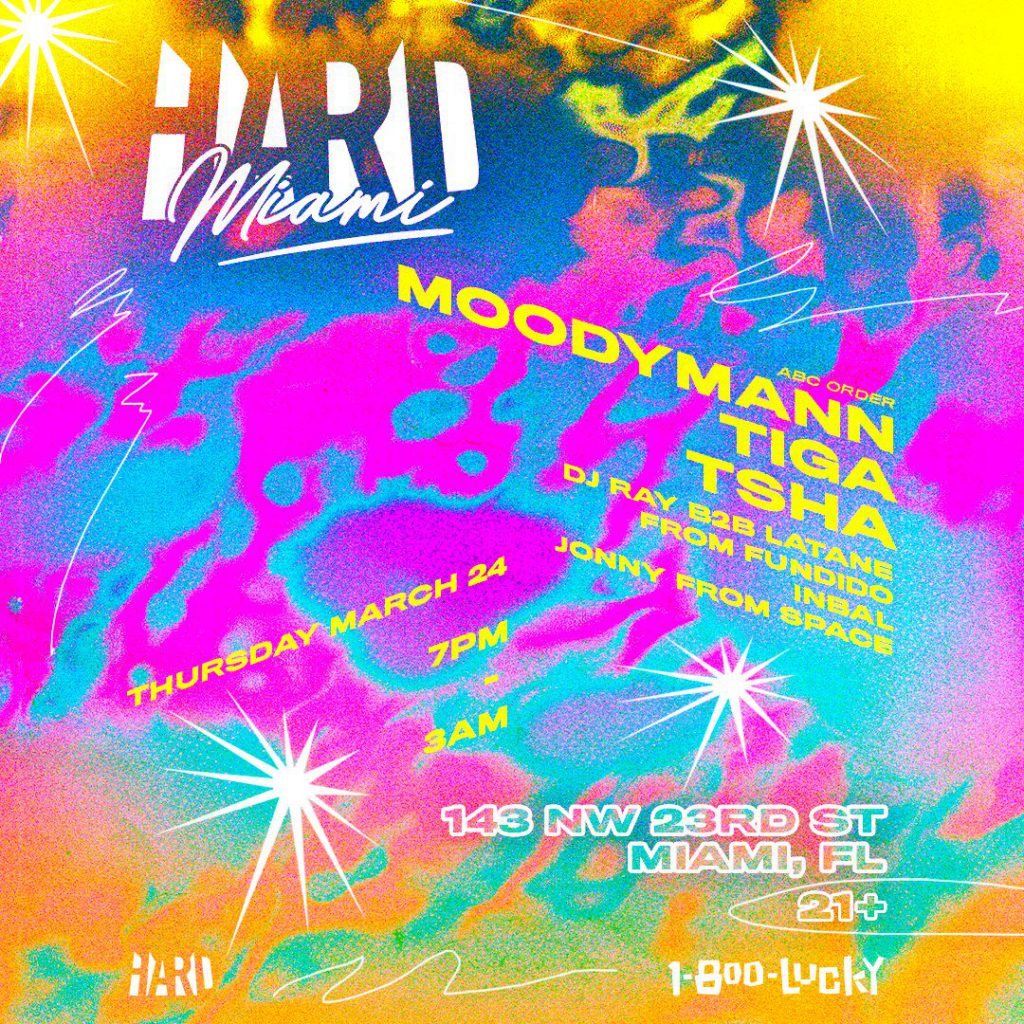 ---
HARD Miami 2022 – Lineup By Artist:
Moodymann
Tiga
TSHA
DJ Ray b2b Latane From Fundido
Inbal
Jonny From Space
---
Connect with HARD Events on Social Media: