TIMIAN stopped by to give us the inside scoop on new single "Sleep," his musical inspirations, and more!
---
Denmark-based bass producer TIMIAN has been making waves in the scene as of late and is proving himself a force to be reckoned with in the bass scene. Backed by an electrifying catalog of tunes ridden with heavy midtempo basslines, genre-bending soundscapes, and dark themes in tow, the burgeoning producer is one that you simply need to be paying attention to in 2021.
TIMIAN further established his name with releases in 2020 that included his ethereal single "Aphrodite" on Nova Lotus, along with "Monolith" and "Frontier." This year, he's already arrived in style with "Fatamorgana" and "Sleep," while also spinning a sensational set during the Nova Vita Live livestream.
Looking to gain more insight into this rising star's career, we caught up with TIMIAN to chat with us about his new releases, collaborations and so much more, providing a mesmerizing mix fully filled with his original songs for everyone to enjoy as well. The mix provides an exciting glimpse into the producer's upcoming album, featuring tracks that showcase his new venture into alternative electronic sounds and his experimentation with different instrumental textures and styles.
Be sure to check it out to get a taste of what's to come from the rising bass artist by listening to the mix below, download or stream "Sleep" on your preferred platform, and read on for the conversation with TIMIAN.
Stream EDMID Guest Mix 259 || TIMIAN on SoundCloud:
---
Hi TIMIAN, thanks so much for chatting with us today. Let's dive into your history a little bit to kick things off, what was your journey like becoming an electronic music producer? Were there specific inspirations you had?
Thank you for having me! I think my urge and love to make electronic music began in 2008-9 because my mom worked at a bar while studying and having me (a strong independent woman [Laughs]), and she always used to play a lot of the songs she listened to there, like Timbaland, Justin Timberlake, 50 Cent, and other artists.
The sound back then was darker and more electronic, like "Sexyback" or "Toxic," and had a harmonic-minor feel to them that I've come to adore. I got introduced to House music in 2013 and one of my friends showed me a program called FL Studio 11, where we made the most repetitive track ever for our first song, I soon got the hang of the program and began developing my ideas.
Your discography features a fresh variety of mid-tempo tracks, ranging from high-energy tracks like "Afterparty" to slower, more brooding vibes like on the track "Ambrosia." Do you have a particular favourite sound or style you like to base your tracks around, or do you prefer to switch it up?
Yeah, there is a broad range of musical ideas in my current discography, and the truth is that it's going to be much broader. I've tried to focus my sound around the philosophy of duality and seeing in black and white, and that comes to show in a lot of different varieties. Almost all of my tracks feature my voice in some way or another which I think is the best signature you can give a sound. Your voice, perfectly representing who you are and what you are trying to communicate. My newer tracks will be more focused on my voice and lyrics than before, but they will keep their darkness and overall sound.
Several of your songs also incorporate orchestral elements including lush piano and violin sounds, adding a new dimension of instrumentality and production value. What inspired you to include these sounds in your music?
So, I went to a Waldorf school in Denmark when I was little. Waldorf schools prioritize drawing, music, and craft much higher than other schools, which meant we all had to play an instrument since we started. I played the viola and later got to play in the school orchestra. So I think my orchestral sounds came from playing a lot of beautiful pieces.
You started 2021 off on an exciting note with the release of your single "Fatamorgana" and more recently, "Sleep." Could you tell us a bit about how you approached the creative process for these two tunes? 
Both of the tunes are fairly old, they both got started two years ago, but I do remember how I made them. "Fatamorgana" (Fata-morgana or Mirage) was started as a collaboration with one of my friends, but after some complications, we decided that it should be mine. I redid the track and removed some of the collaborators' stuff and I wrote lyrics. I ended up incorporating a lot of ideas from an old project also called "Fatamorgana." I wanted to make "Fatamorgana" stand out in between a lot of other House and Midtempo tunes and I did that by merging a solid idea with metaphors and storylines.
"Sleep" was a product of my experimentation with sound design that ended up as an almost nightmarish sound (main drop bass). The sound reminds me of a growling monster, hiding under my bed in my vivid childhood imagination, so I think the title matched the song perfectly because the drops don't want you to sleep, wherein opposition the main melody was made to sound like a lullaby played on a little toy music box.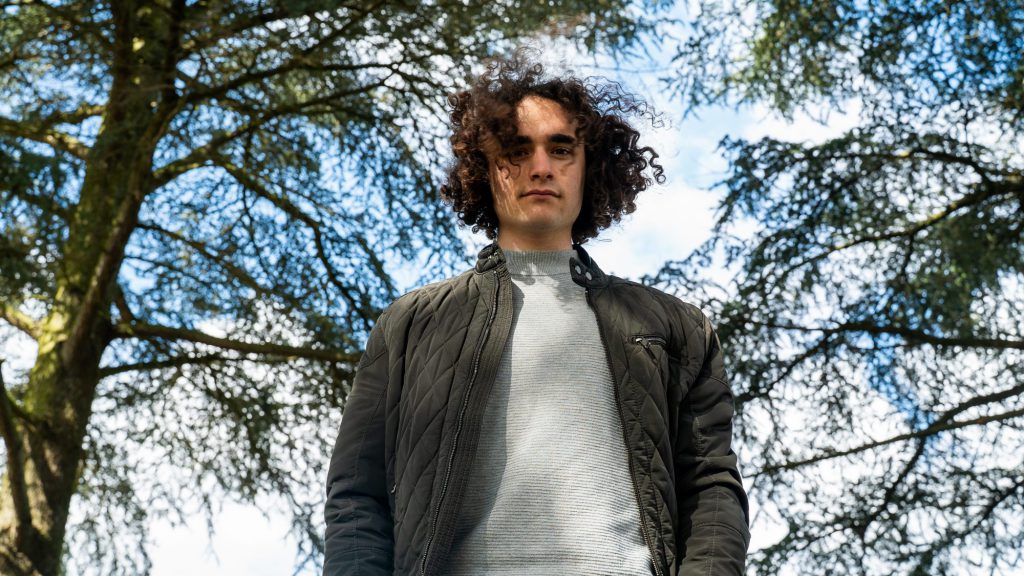 Recently, you made your debut on Nova Lotus with the release of your single "Aphrodite" and you played during Nova Vita Live as well. What was your experience like working with Nova Lotus and playing on this Livestream?
It was so nice, Ian is such a nice guy, he took good care of "Aphrodite," and was so kind as to invite me to Nova Vita Live. It was an amazing experience getting the exposure that I felt that the track deserved. I hope to work with them again in the near future. It was fun to attend the music festival and all the reactions were the best, I hope to play a show soon in person and also get a vocal performance through.
In the past, you've collaborated with artists like LICK and Crimson Child. What was it like working with these artists, and is there anybody you're keen on teaming up with for future tracks? 
Crimson Child has been a very good friend of mine for a long time, so the writing process felt quite natural. Our approach to making music is quite similar, so when we collaborate it for the most part goes very smoothly. LICK had been an idol of mine for quite some time, and I was stoked to have the opportunity to work with him. He is a busy guy, so for him to find the time to work with someone like me, was quite special.
In the future i would love to collaborate with people like Sub Urban, UPSAHL and Rezz; But there are quite a load of people that I would be keen on working with as well.
Looking back on your career so far, what has been the biggest struggle that you've faced as an artist? How have you been able to overcome it?
My biggest struggle was probably the first three years of me posting songs to my old alias Timian Cruz on SoundCloud without getting any momentum at all. I am now in the position where I can say I no longer have that problem, even though I'm just starting this career as TIMIAN. I feel very honoured to be part of this article and I hope to do much more of this in the future.
Finally, with so much of the year ahead of us, what goals do you hope to achieve in 2021?
I want to release a song every month, which is already lined up. My mission right now is to merge my currently released style of music with the style of music that I am working on behind the scenes. I would like to get closer to my fans and to tell them about my musical journey so far, and introduce them to my music trio called Square Root Nine, where we make boundless pop music and experiment with genres and vibe. We will release our first single on March 9 which is also the first single from my album Colours in Between!
My biggest goal this year is to finally get around to release my album Colours in Between. I'm not making any promises at the moment, since I'm looking for a manager that can help me with fulfilling my vision and my dreams.

Thanks again for this, enjoy the mix!
---
Connect with TIMIAN on Social Media:
Facebook | Twitter | Instagram | SoundCloud | YouTube | Twitch