RL Grime made the city of angels rage for one special night ahead of the Super Bowl at Exchange LA with support from Rossy and Aleko.
---
Henry Steinway, better known as RL Grime, sent Los Angeles into a frenzy after Exchange LA announced his headlining show ahead of the Super Bowl. These days, it's rare to catch the trap maestro in a smaller, more intimate venue because of his popularity, so everyone knew tickets would sell out faster than you could say UCLA. 
RL Grime knows how to put together a set that'll make you break a sweat and throw up the trap arms. He's come a long way since the release of his debut EP, High Beams, and continues to push boundaries with newer releases such as "Fallaway" with Baauer, "One Day" with Montell2099, and "Stinger" with ISOxo. 
Related: Check out our full photo gallery from RL Grime at Exchange LA on Facebook!
Although the Sable Valley founder is busy running a label with a stacked roster of talent, many fans are hungry for new music. It's been about three years since he released his sophomore album, Nova. The masterpiece that blessed the scene with "Light Me Up," with Miguel and Julia Michaels, "Era," "I Wanna Know" with Daya, "Rainer," and my personal favorite, "Shrine" with Freya Ridings. 
After missing out on his show at The Hollywood Palladium in October for Halloween X and in December for Countdown, I refused to miss out on this big night. Even though I've lost count of how many times I've seen RL Grime, it always feels like the first time, and his show at Exchange LA was no different. Those of us fortunate enough to score tickets experienced a cinematic evening, an evening I'm going to tell you all about, so let's get into it.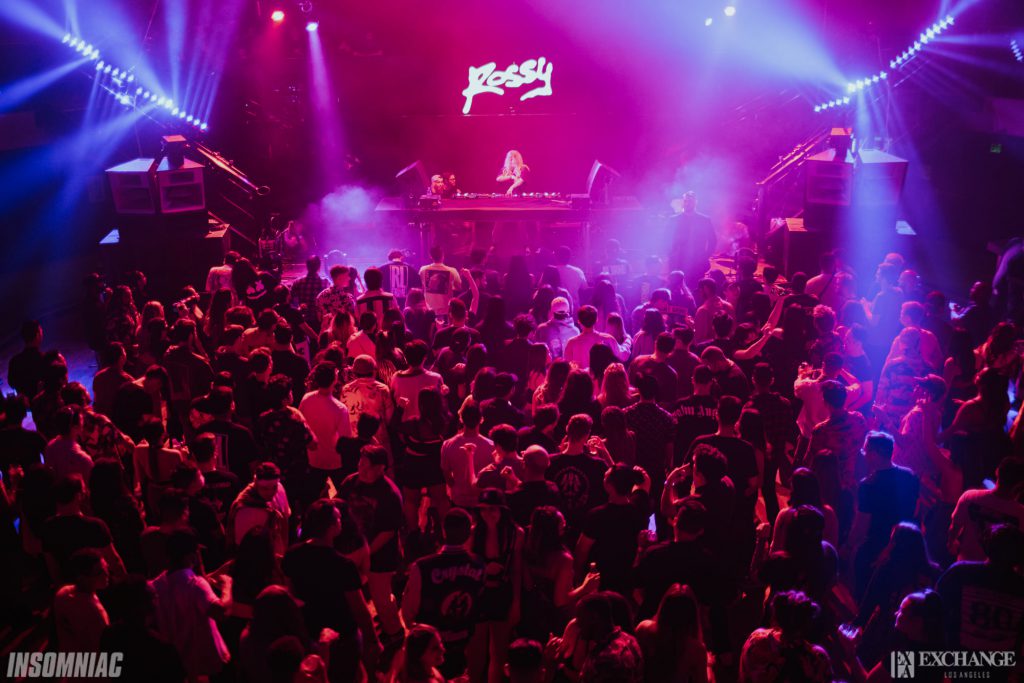 I haven't stepped foot inside Exchange LA since the Hard Summer pre-party with Kayzo in 2019.
As we exited our Lyft, I instantly noticed the line to get inside was wrapped around the corner. The streets of Downtown LA were full of people and it felt like a normal night out, pre-pandemic. You could feel the excitement in the air with people wearing RL Grime merch at every turn. As I patiently waited to get inside Erika checked us in and was the absolute sweetest. It's always refreshing to interact with people who practice good hospitality, so thank you Erika for being an angel. We did show proof of vaccination and masks were optional. Since I'm boosted, I decided to skip the mask and I felt completely safe.
Once inside, I dropped my purse off at the coat check and scoped out the busy entrance hall. People were everywhere including the bar located right at the dancefloors entrance. As people crowded around the bar like sardines to order drinks, my sister and I headed upstairs to the mezzanine level. Exchange LA is a huge nightclub with four floors. The mezzanine level is where you'll find VIP and you get a bird's eye view of everything. I highly recommend the mezzanine level because you can actually feel the air conditioning circulating and you have more room to dance and enjoy yourself. Even with the VIP sections in front of us, I still had the best view of the stage.
Rossy, the trap queen, was behind the decks getting the crowd warmed up.
If you're not familiar with Rossy, you're only doing an injustice to yourself because she's a star. She's released tunes on Sable Valley and Zeds Dead's Deadbeats and is popping up on festival lineups everywhere. It was my second time seeing her play, and talk about a glow-up. Her transitions were smooth and effortless, and it brought me so much joy to hear her original tracks throughout the night.
Rossy dropped her wicked tune "Shimmer" with Cozway, her latest joint "Hysteria," and "Reign" mixed with Jack Harlow's "WHATS POPPIN." One thing about her is that she's mad talented and she's passionate about making music. She doesn't pretend to be someone she isn't and she's so raw and humbled, and it's rare to find people like her in the industry.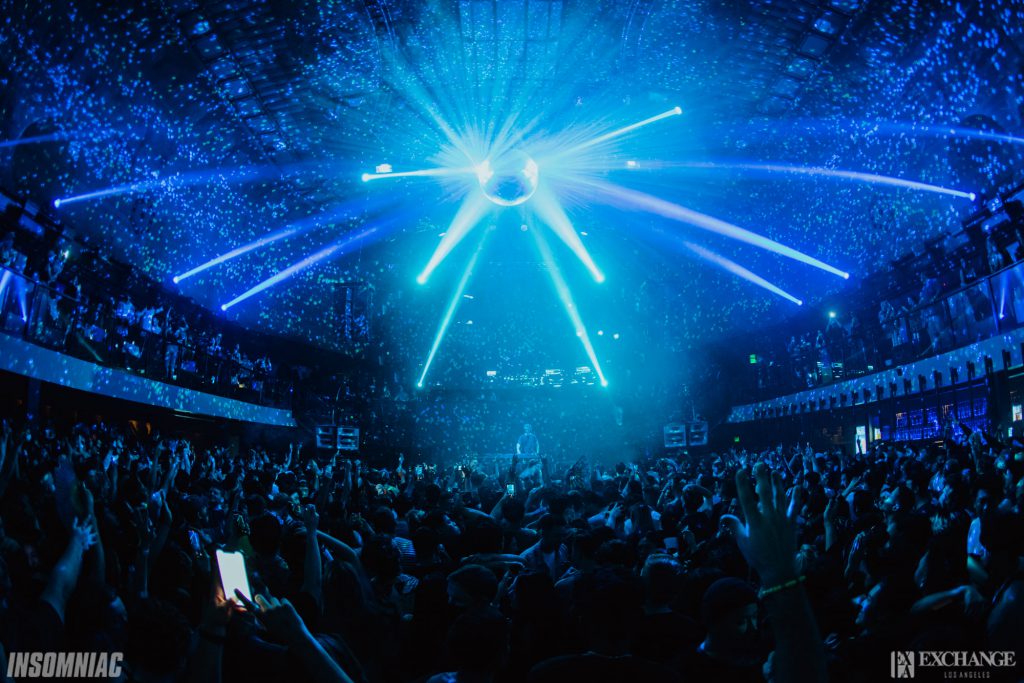 The moment RL Grime hit play, a good kind of chaos erupted.
When the clock hit 12:30 am, the king stepped on stage wearing a dad-friendly tracksuit jacket and (what looked like) Air Force Ones. His openings are always bananas, so it's easy to feel overwhelmed with excitement. From start to finish, RL Grime kept his stamina and energy at 100%. One thing about seeing him live is that he isn't afraid to turn up with everyone. As expected, he dropped endless bangers, including his collab with Whethan on "Outta Here," his edit of G Jones's "In Your Head," and his glorious edit of Trippie Redd's "Miss The Rage," with Playboi Carti.
He dropped a few IDs, including his collab with Juelz that I'm chomping at the bits for them to release. If you're curious, it's around the 56-minute mark of Halloween X. Listen to that drop and tell me it isn't legendary. Don't worry, I'll wait. Within 15 minutes, I was drenched in sweat, allowing myself to let loose, especially since it was my first show of 2022.
Throughout the night, he played HELLBOUND!'s "Are You Ready," a track that will shut down any dancefloor, and a trap-inspired version of ACRAZE's "Do It To It." Like Rossy, he showed love to Control Freak's "No Chill," and I lost it when he mixed in Skeler's "Arcadia," another banger that goes so hard, it's bonkers.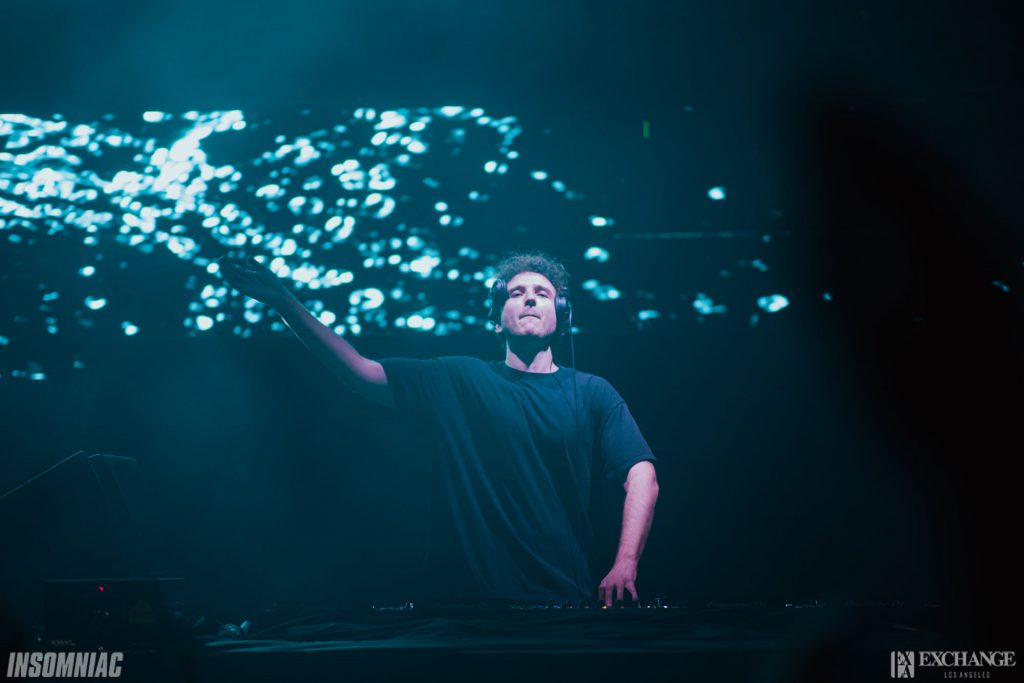 Things got emotional when "I Wanna Know" started to blast over the speakers.
Within seconds I couldn't stop myself from crying since that song meant the world to a previous partner and me. Even though we're no longer together, that song still holds a special in my heart, so it was nice to have that sentimental moment amongst a crowd of strangers.
We were in Henry's world for an hour and a half, and no one was complaining. RL Grime has developed a seamless mixing style throughout his career, so he mixed a good amount of songs together. Like, 1991's "The People," with Lil' Wayne's "A Milli," and WHIPPED CREAM and Jimorrow's "Light of Mine," with "Stay For It," featuring Miguel, and RÜFÜS DU SOL's "Interbloom" with "Reims."
In closing, RL Grime left no crumbs on stage.
To hear all my favorite RL Grime songs, including "Shrine," "Era," "Pressure," and "Core," was a delightful treat that plays on a loop inside my head. I couldn't have asked for a better evening until he walked past me towards the night's end. My sister nudged me, trying to get my attention. As he walked by, I couldn't think of anything to say except, "Henry, happy belated birthday," to which he responded, "thank you." You can say I went home feeling like a million bucks. Thank you for an incredible night Exchange LA, Rossy, and RL Grime. I'll never forget it.
---
Follow RL Grime on Social Media:
Website | Facebook | Twitter | Instagram | SoundCloud