Notaker spices up his sonic offerings with the latest two tracks to surface from his mind, "Almost 3am" and "Almost 4am," on Monstercat.
---
While some artists develop a singular passion in the dance music scene and produce within the scope of one genre, others look to offer up more dynamic soundscapes for listeners to explore. St. Louis-based DJ and producer Notaker is one of those artists. His discography is littered with releases that exist in the realms of house, progressive, indie dance, electronica, and more recently, drum and bass.
As he continued to deliver some stunners in the house scene last year, Notaker also expanded his abilities to create gripping drum and bass tunes. This was seen in the breaks laden "SMYL" on mau5trap and remix of Julian Gray, 28mm, and Forts' "Air" on Enhanced – both of which were fantastic in their own right. Now, he's dropped his latest two tracks on Monstercat, Almost 3am / 4am, to continue his growth in that realm while turning back the clock to the scene of yesteryear and looking for influence in that era.
Speaking about Almost 3am / 4am, Notaker said "These songs represent both a trip down nostalgia lane and a step in a new direction for me. It's awesome to get to share them together." The first of the two, "Almost 3am," is a drum and bass tune that will immediately energize your mind during that odd hour of the morning where you're debating if it's worth getting to bed or staying up another hour. The melodic elements and high-quality synths on this one shine bright as the breakbeat keeps the pace to guide you to make the decision to stay up an extra hour.
As the final beats from "Almost 3am" fade out into the cosmos they offer up a pensive moment to breathe before diving right back in on "Almost 4am." Fittingly placed, this version utilizes similar elements but completely flips the script for a unique blend of modern and retro sounds that will have you wondering if you've been transported back to a rave in the late '90s. "Almost 4am" is enticing at its core and even more pronounced with its breakbeat that leans more into other realms of dance music like trance and progressive than the prior that focuses heavily on drum and bass. Give this one a spin, you won't regret it.
Listen to Almost 3am / 4am on Spotify or your preferred platform, and stay tuned for more from Notaker as he continues down this new path in the scene.
Stream Notaker – Almost 3am / 4am on Spotify:
---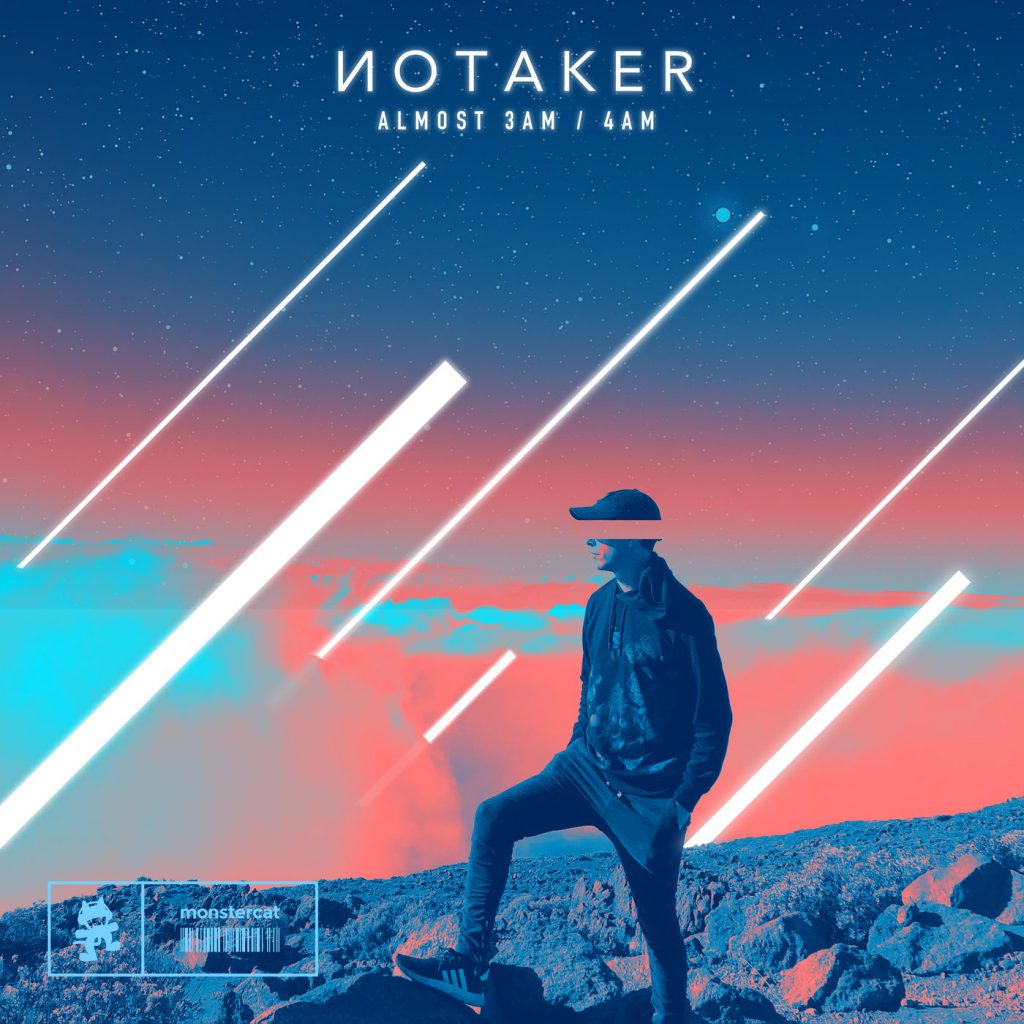 ---
Connect with Notaker on Social Media:
Website | Facebook | Twitter | Instagram | SoundCloud | YouTube