Before kicking off his Arrival tour in March, NURKO spun up a mix filled with some sensational tunes to get everyone hyped up!
---
NURKO is one of the fastest rising artists in the scene today and it only takes listening to a handful of his tunes to see why. Early releases like "Goodbye" and "Your Embrace" set the tone for the soundscapes he could create, while he continued to impress with "Disappearing Now" with Chandler Leighton and "Hallejulah" with Devon Baldwin as well.
Last month, NURKO dropped the details for his forthcoming EP, Arrival, and gave his growing fanbase some insight into the meaning, story, and symbol of his project as well. Further, he announced that he is set to embark on a US tour that will kick off on March 10 in Portland and take him to cities like New Orleans, Tampa, Dallas, and more.
This past week, Nurko continued to build up the hype for what's to come on the Arrival EP with the latest single to surface, "Lost Without You." Out now via Proximity, this tune sees him team up with fellow rising artists Crystal Skies and KnownAsNat to offer up another sensational track that's dripping with emotion. To celebrate that release and the forthcoming tour, Nurko spun up a mix for the Winter Waveforms series that will surely fill any craving for melodic bass you might have.
Listen to this exclusive guest mix from NURKO on SoundCloud and make sure to catch him on the Arrival tour when it kicks off in March. Tickets are on sale now via his website!
Stream EDMID Winter Waveforms 2022 || NURKO on SoundCloud:
---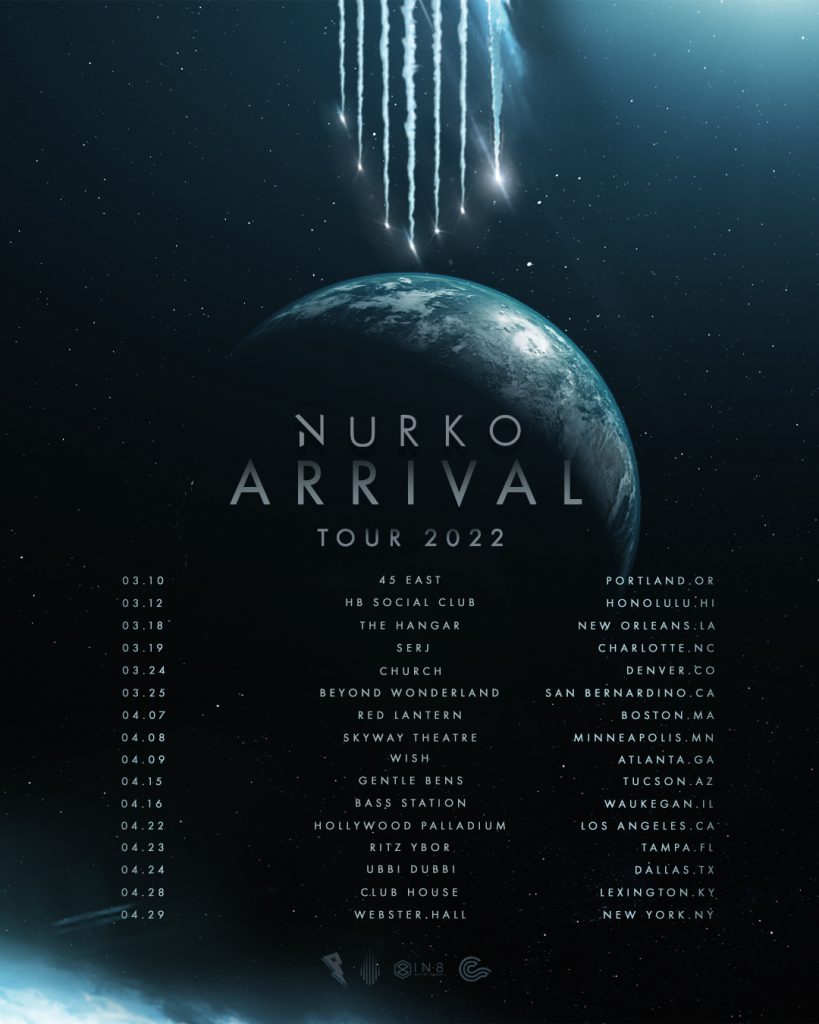 ---
Follow NURKO on Social Media:
Website | Facebook | Twitter | Instagram | SoundCloud | YouTube