Richard Durand returns with his fifth album, Reactivate, that sees him continue to explore a range of sounds and styles in the trance realm.
---
It's astonishing how Richard Durand has stayed true to his sound over the years, despite adding in different styles and eclectic elements that are woven throughout his tracks. Four years ago, the legendary Dutch trance artist released The Air We Breathe, his first album in six years. Now, to the delight of his fans around the world, he's delivered a new collection of multifaceted tracks on his fifth album, Reactivate.
Reactivate was completed in December, and was described as that feeling of starting over in the new year, where one is looking forward to taking in what happens in the near future while not being stuck in the past. The album starts strong right out of the gate with "Almost Home," a hauntingly beautiful and emotional collaboration with prolific vocalist Christian Burns. It's no surprise that the track is so engrossing as vocal trance is an area in which Richard Durand shines.
Speaking of vocals, "My Guiding Light" sees Richard Durand reunite with the irreverent Christina Novelli for a euphoric uplifting belter of a tune that we have come to expect from their collaborations. Continuing with that theme, "Made of Stone" features Sarah De Warren's dulcet tones upfront and personal which gives a magical dreamy vibe while "Give Your Heart A Home" is an uptempo, energetic song with the powerful voice of HALIENE.
Another vocal gem arrives with "I Matter To You" featuring the legendary Susana. This is a track that sees heartfelt lyrics backed with a beautiful composition that resonated with many trance fans; it's certainly one of the most moving tracks on the album. While there are other tracks with vocalists that were not explicitly listed. This includes "It's Not Too Late" which has more of a techy feel, mixed with a style reminiscent of '80s synthwave, and "Off The Grid" which goes full on tech trance and is the embodiment of energy from start to finish.
There are quite a few strictly nonvocal tracks as well. "White Dolphin" is trance with a heavy bassline that's perfect for the dancefloor while "Tales of a Silhouette" adds plenty of strings, enrapturing chanting, and tech-trance energy that emanates from start to finish. Lastly, to throw in how multifaceted he is, Richard Durand closes out Reactivate with hints of psytrance in "Ultimate" and "Hexyl."
Reactivate's strengths lie in the multiple styles showcased with vocal, tech, uplifting, and psytrance all encompassed within its runtime. Though at times it felt many of the tracks were too short, more like a snippet of what could have been an extended journey, it shines brightly. For anyone who is ready to take a ride down multiple subgenres within trance, this is certainly an album that can take you there.
Reactivate will fit perfectly within any trance lover's collection so make sure to purchase or stream it on your favorite platform today!
Stream Richard Durand – Reactivate on Spotify:
---
Richard Durand – Reactivate – Tracklist:
Almost Home (with Christian Burns)
It's Not Too Late
My Guiding Light (with Christina Novelli)
White Dolphins
Made of Stone (with Sarah De Warren)
Give Your Heart A Home (with HALIENE)
Tales Of A Silhouette
D72 & O.B.M Notion & That Girl – In My Heart (Richard Durand Remix)
Signum – Beyond This Earth (Richard Durand Remix)
I Matter To You (with Susana)
Walk With Me
Off The Grid
Tree Of Life
Ultimate
Hexyl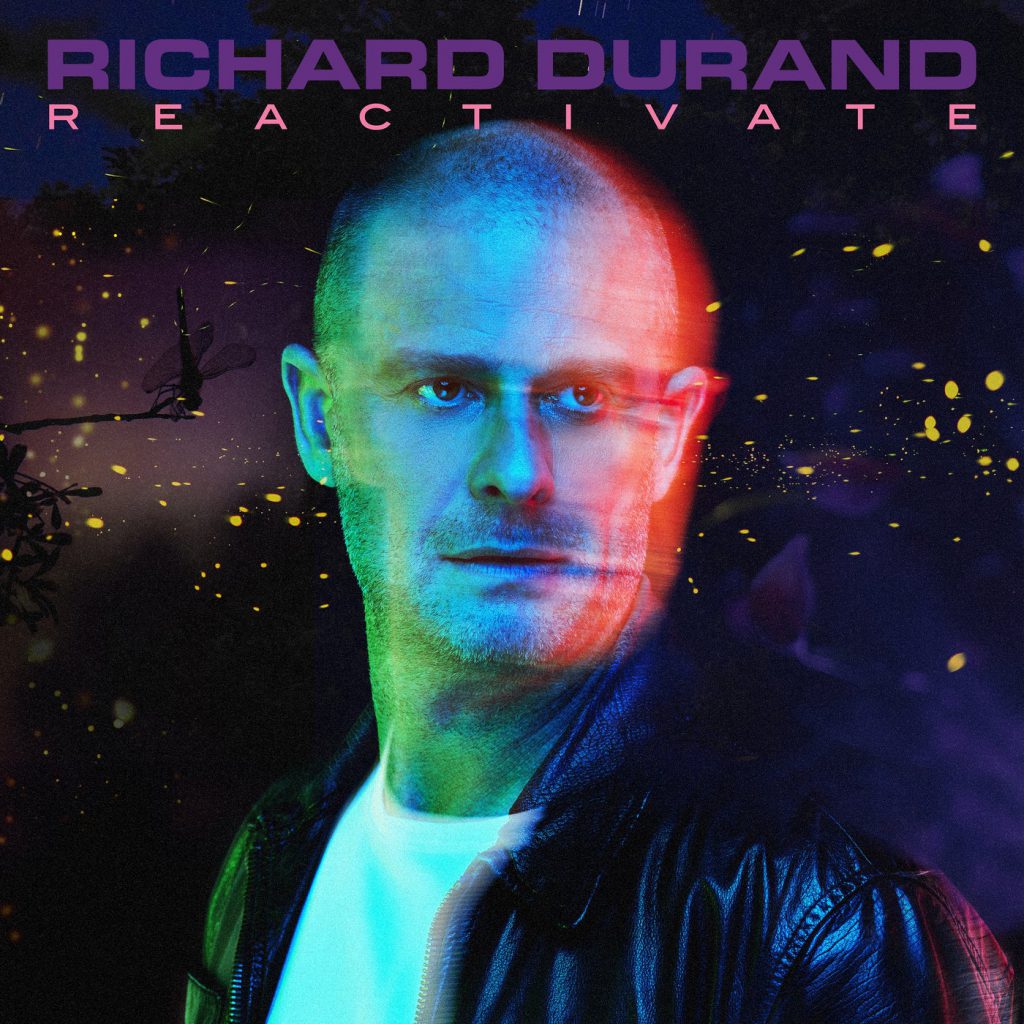 ---
Follow Richard Durand on Social Media:
Website | Facebook | Twitter | Instagram | SoundCloud