Israeli DJ and producer Zafrir explores worldly soundscapes on his latest EP, Digital Culture, which is out now on Purple Fly!
---
Producer and multi-instrumentalist Zafrir has been releasing music since 2015 and with each passing release, he continues to break through musical boundaries and redefine the landscape of electronic dance music. A student of many instruments and traditional music, he's cultivated a sound that blends the euphoric elements of trance with instruments such as the Celtic harp, Persian Tar, Turkish Oud, Santur, and Greek bouzouki.
Zafrir's fluency in each is astounding and the way he incorporates these organic worldly components into modern electronic music brings a refreshing take to the music scene. This is prominently displayed in his most recent EP, Digital Culture, where he incorporates lively stringed instrumentation with driving dancey arrangements. Out now on Purple Fly, the four-track EP showcases Zafrir's ability to produce ethereal soundscapes that pull inspiration from his heart and home.
The first track from Digital Culture, "Kamanche," begins with an alluring introduction of strings before being joined by the slick strike of piano keys, the thump of heavy-hitting kicks, and enchanting synths. All these elements come together to, quite literally, put you in a trance and get your feet tapping. The second tune, "Devoiko," features X Factor Israel winner Anna Timofei whose enchanting vocals perfectly contrast the darker rhythms of the track.
"Masello" is a dancefloor-focused track with dark synths and vocals that draw the listener in from the very first beat. Rounding out the EP is "PAIDU" featuring Marina Maximilian, which is a track that boasts Zafrir's musical influences and puts them in forefront of the production allowing his roots to shine. The entire EP is unlike anything else, making it no wonder Zafrir has found himself working with some of the world's biggest artists like Armin Van Burren, Afrojack, and more.
Stream Zafrir's Digital Culture on your favorite streaming platform and stay up to date with everything this incredible multi-instrumentalist is up to by following him on social media!
Stream Zafrir – Digital Culture on Spotify:
---
Zafrir – Digital Culture – Tracklist:
Kamanche
Devoiko (feat. Anna Timofei)
Massello
PAIDU (feat. Marina Maximilian)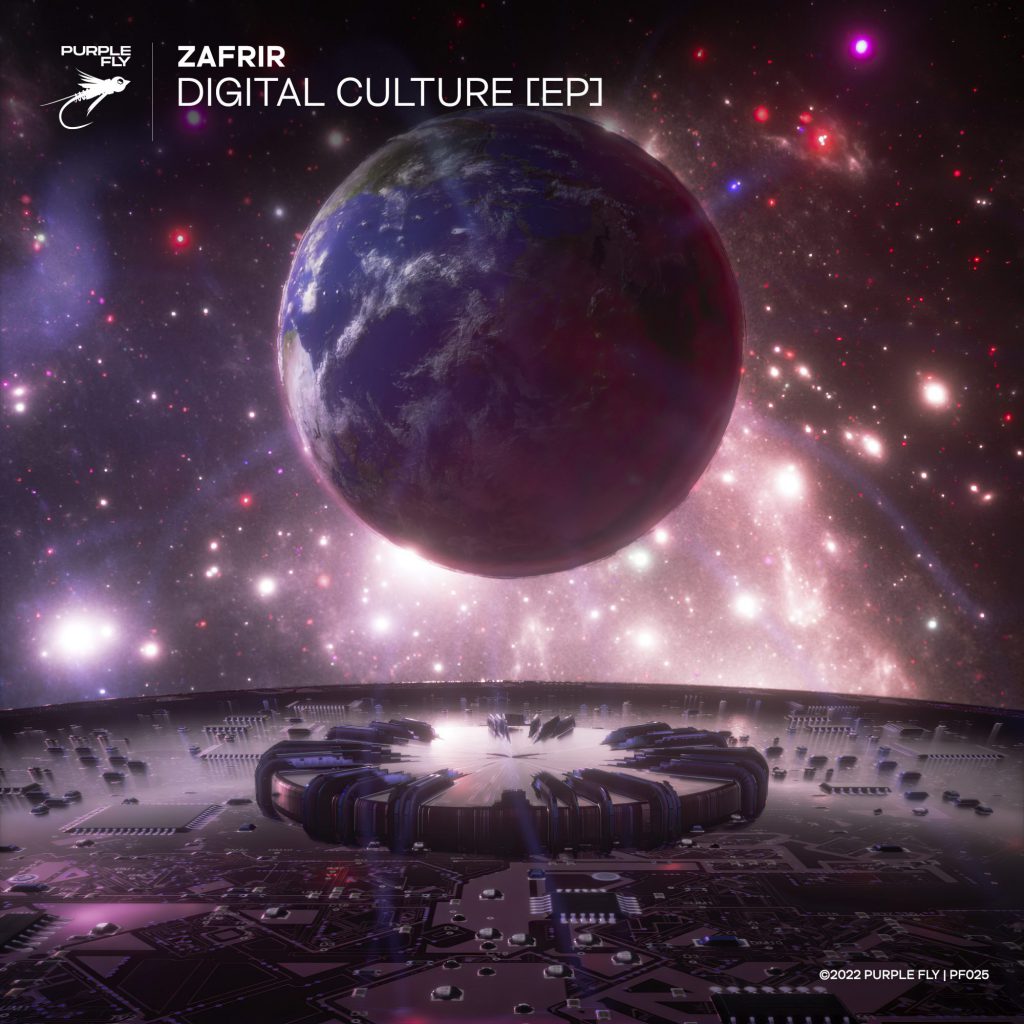 ---
Follow Zafrir on Social Media:
Website | Facebook | Instagram | SoundCloud | YouTube