Brimming with rock and classical influences, the latest EP from JamL, Good evening, revitalizes familiar sounds with a refreshing twist.
---
Philadelphia-based DJ and producer JamL is one of the bass scene's rising young talents. With a name that stands for "Just Another Music Lover," this budding beatmaker has surfaced on notable imprints such as Electric Hawk, Mean Mug Music, Wavecraft Collective, and more. JamL's worldly sound design is a melting pot of big basses and raw production prowess – earning him opening slots for artists such as Jantsen, The Widdler, and Mr. Carmack to name a few. Now, he continues to earn his flowers with his recent EP release, Good evening.
Years in the making, Good evening stuns with four genre-benders that deliver the danceable, bass-heavy vibes we've been searching for. Regarding the creation of this EP, JamL said, "The Good evening EP is the culmination of three years of extremely driven work. The journey of honing my musical knowledge, my sound, and my production skills to create tracks I think will ensure your evening is excellent."
JamL kicks off the ride with a classical twist in the title track, "Good evening." Orchestral riffs coincide with chopped samples from 50 Cent's iconic song "Amusement Park," and leave listeners yearning for more of this unthinkable yet absolutely perfect genre fusion. Crunchy bass waves bleed into snippets of strings and catchy vocals before the tune slows to an end and leads into "Damn right" with BITSKY. JamL switches from classical influence to soulful rock in this tune, taking sexy stretches of electric guitar and melting them into guttural basslines and vocalized clicks. It's vibey and heavy in all the right places, making this a standout on Good evening.
Tranquil soundscapes whir while distorted chants ripple on the next track, "Jab," before descending into a delectable wash of extraterrestrial bass waves. Flipping from elongated wobbles to delicate chimes, JamL once again flexes his unique sonic blend in this punchy brain-breaker. Last but definitely not least on the EP is "My guy," an absolute heater packed with scrumptious wobbles and an unshakeable flow. Laden with strings and piano trills, this tune wraps up Good evening in style.
If he's not yet on your radar, JamL will certainly catch your attention with Good evening. With his deft mesh of OG sounds and boisterous basses, he gives classics a modern, wobbly twist that we can't get enough of. In each tune, listeners pick up on JamL's palpable passion and attention to detail and this EP is one that will stay on repeat for a while.
Stream JamL – Good evening on Spotify:
---
JamL – Good evening – Tracklist:
Good evening
Damn right w/ BITSKY
Jab
My guy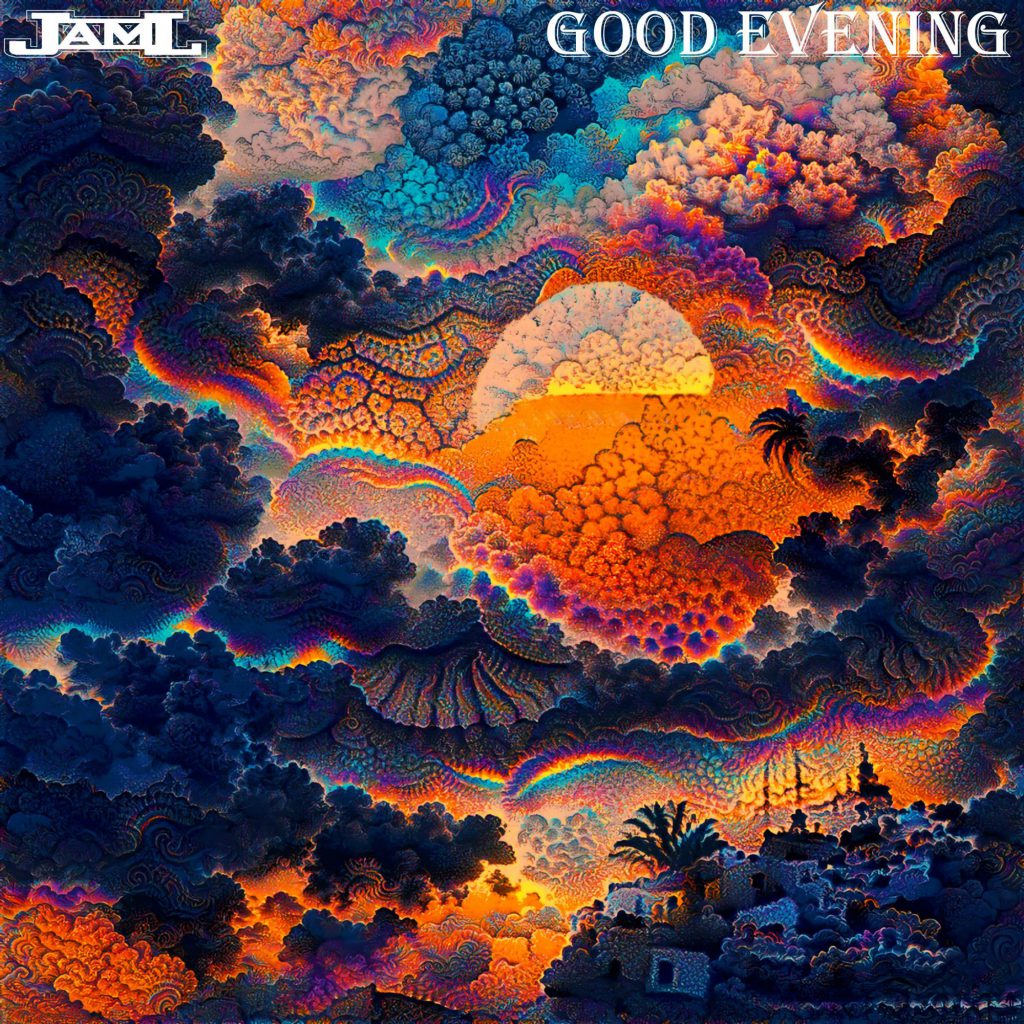 ---
Follow JamL on Social Media:
Facebook | Twitter | Instagram | SoundCloud