Dynamic bass duo Jkyl & Hyde combine their classic, heavy sound with a touch of riddim on their newest single "Ruckus."
---
Propelling forward from a successful 2021, Jkyl & Hyde are making some serious moves in the new year. Having released an impressive 17 songs last year alone, including two EPs, Protocol Shift and Shell Tha Place/Distortion, the duo has put in the work to make a name for themselves in the bass scene. Now, after establishing a distinct signature sound that's heavy, loud, and scary in the best way possible, Jkyl & Hyde expand their discography with the release of "Ruckus."
"Ruckus" is a track that is so appropriately named it's impossible to imagine it being titled anything else. Press play and suddenly you've stepped into a haunted house, complete with the low repeating whispers of an unseen entity and the notes of an eerie piano one can only assume is being played by itself somewhere in the shadows. As the track builds, the sound and drama intensify until it cuts to near silence – but only for a moment. The ghostly voice from before announces it's "bringin' the ruckus" and suddenly the house comes alive, shifting the vibe from mysterious anticipation to roaring intensity.
This tune is a bass lover's dream that promises nothing but neck-breaking chaos on the dancefloor, yet between the song's hard-hitting bass drops, there are brief moments of spooky suspense. Those moments are perfect to take a chug of some much-needed water at the function or to help set the mood for listeners at home. No matter where you're listening to it though, this song truly follows through with its message with Jkyl & Hyde inspiring even those most docile to get up and bring the ruckus with them.
Head over to SoundCloud for an exclusive first listen of "Ruckus," pre-save it on your favorite streaming platform, and keep an eye out for more from Jkyl & Hyde.
Stream Jkyl & Hyde  – Ruckus on Soundcloud:
---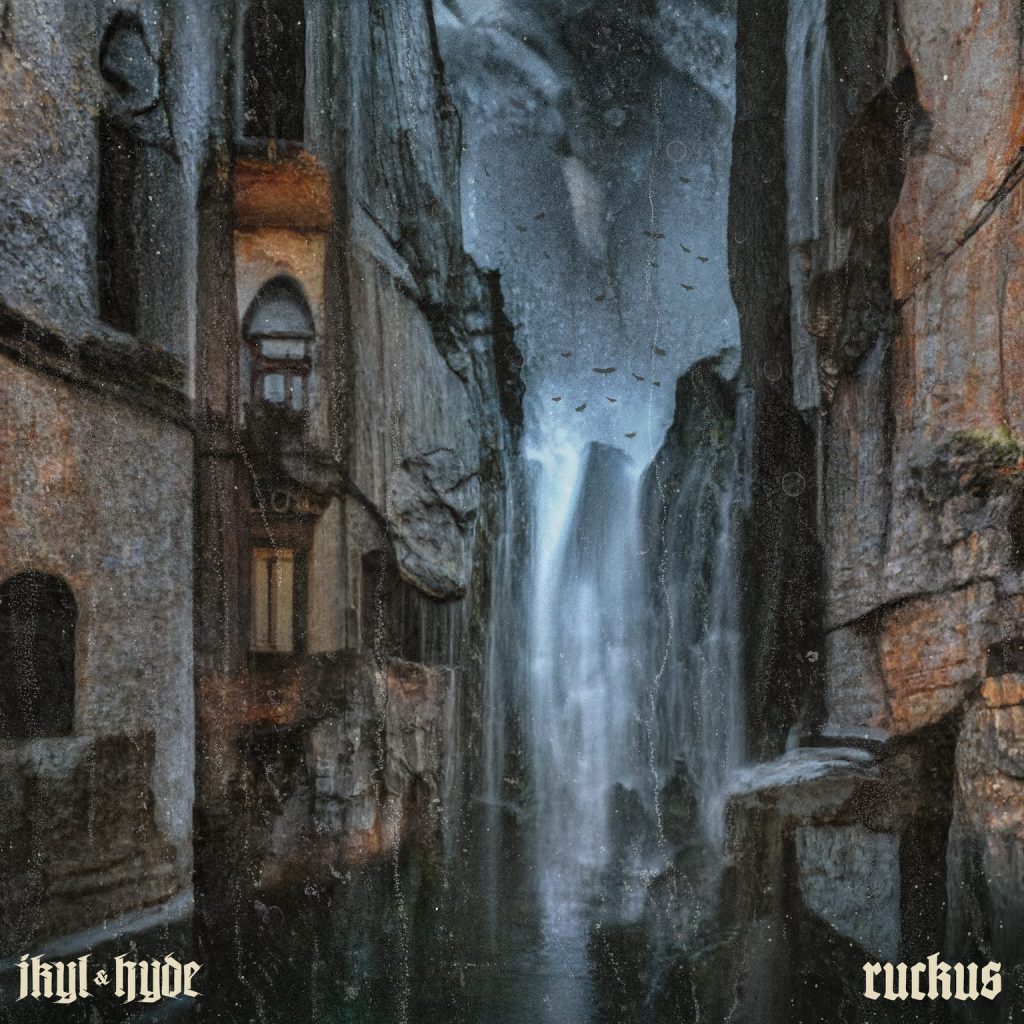 ---
Follow Jkyl & Hyde on Social Media:
Website | Facebook | Twitter | Instagram | SoundCloud