DVRKO takes listeners on a journey filled with his energetic, feel-good house tunes on his debut album Undone, out now on L3V3L.
---
DVRKO is a producer who is full of mystery and lets the music do the talking. They claim to be from a post-apocalyptic civilization and have lit up the dance music scene in one year's time with their upbeat house tracks. In 2020, DVRKO's first official release, "This is How" with vocalist Sarah de Warren, put this futuristic warrior on the map. Then, they rode a wave of momentum and went on to release a slew of tracks such as "Death March," "Lights Up," and "Wasted on You," all while hosting DVRKADE Radio on Dash Radio.
Now, DVRKO is allowing listeners further into their world with his debut album Undone. What was initially a small EP grew into a massive 13-track album that showcases their signature sound. Thumping basslines and catchy melodies paired with mesmerizing vocals infect your ears as you work through Undone. It's hard not to find a track that you will like, as each one is vibrant and puts you in a fantastic mood. Notable vocalists such as SIRAH, Tyler Graves, Rama Duke, and RUNN all make an appearance alongside DVRKO's superb production, further elevating each song.
The album kicks off with "Energy," a fitting name for an intro track as it leaves the listener in suspense as it builds up into a monstrous drop that will have any house head dancing. DVRKO keeps the good vibes going with "Nothing I Wouldn't Do" which has sultry vocals from an unnamed artist along with bouncy drums and synths. It's the perfect track for those summer days that we are all longing for right now.
"Malibu" will be stuck in your head from the moment you press play due to the captivating melody DVRKO was able to craft up. The track also features vocals that instantly transport you to driving up the coast while a sense of carefree takes control of you. A truly remarkable feeling to have while listening to a song. On the latter half of the album is arguably the liveliest track, "Talk That Shit", with acclaimed vocalist SIRAH. The production on this is immaculate and DVRKO goes above and beyond to provide the perfect environment for SIRAH's distinctive voice. It's powerful, dark, and hypnotizing all at the same time.
Undone does a fantastic job of providing listeners with great house tracks from start to finish. The soundscapes that DVRKO is able to concoct are impressive and show why they have been so successful in such a short time. While listeners may be wondering who really is DVRKO, we are wondering when they are going to drop their next track because all we want is more!
Listen to Undone now on Spotify or your preferred platform, and let us know which feel-good house track you loved most in the comments!
Stream DVRKO – Undone on Spotify:
---
DVRKO – Undone – Tracklist:
Energy
Nothing I Wouldn't Do
Only Love You (with Jules)
Malibu
In My Mind (with Rama Duke)
Recover (with RUNN)
Better Off Alone
It's Alright (with Blossom)
Talk That Shit (with SIRAH)
Impatient
Better On You (with Tyler Graves)
Closure
Mean Something (with FORBES)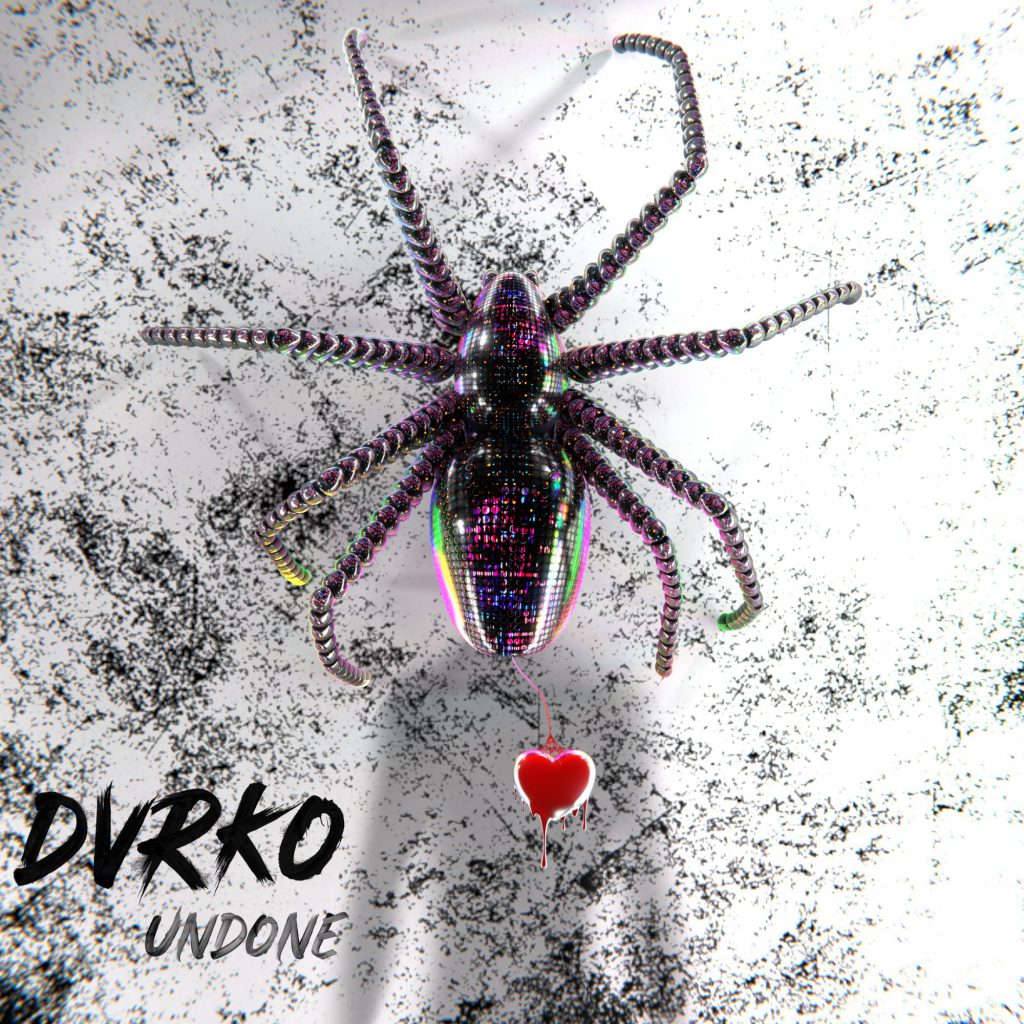 ---
Follow DVRKO on Social Media:
Website | Facebook | Twitter | Instagram | SoundCloud | YouTube