Blockchain-based streaming platform Audius partners with Dillon Francis to launch their "Remix Contests Dashboard" with his track, "Real Love."
---
Dance music lovers around the world know Dillon Francis for his iconic beats and his comical demeanor. As one of the biggest names in electronic music, his vibrant style has changed the game for the genre and has inspired many artists. Though the past couple of years has proven rough for the music industry, Dillon Francis has not skipped a step with his releases, including his most recent "Real Love" featuring Turkish singer, Aleyna Tilki.
To help celebrate its release, blockchain-based music streaming service Audius has partnered with Dillon Francis to launch their "Remix Contests Dashboard" allowing fans to remix "Real Love" for a chance to win a merch pack and money rewards. From now until January 27, aspiring producers can enter their remix using the stems offered to them through the site. Other users can vote on their favorite remix giving a rank to their track, the best feature allows the artist to upvote a remix giving the producer a co-sign on their track.
Any member of Audius is eligible to enter the contest with ease and view other contests on their "Remix Contests Dashboard." The winners will be chosen by Dillon Francis and announced on February 10. The first-place winner will receive $250 and signed merchandise, second place will get $150 and a Happy Machine merch pack, and third place winner will receive $100 and the Happy Machine merch pack. Let us know if you'll be remixing "Real Love" for Audius in the comments!
---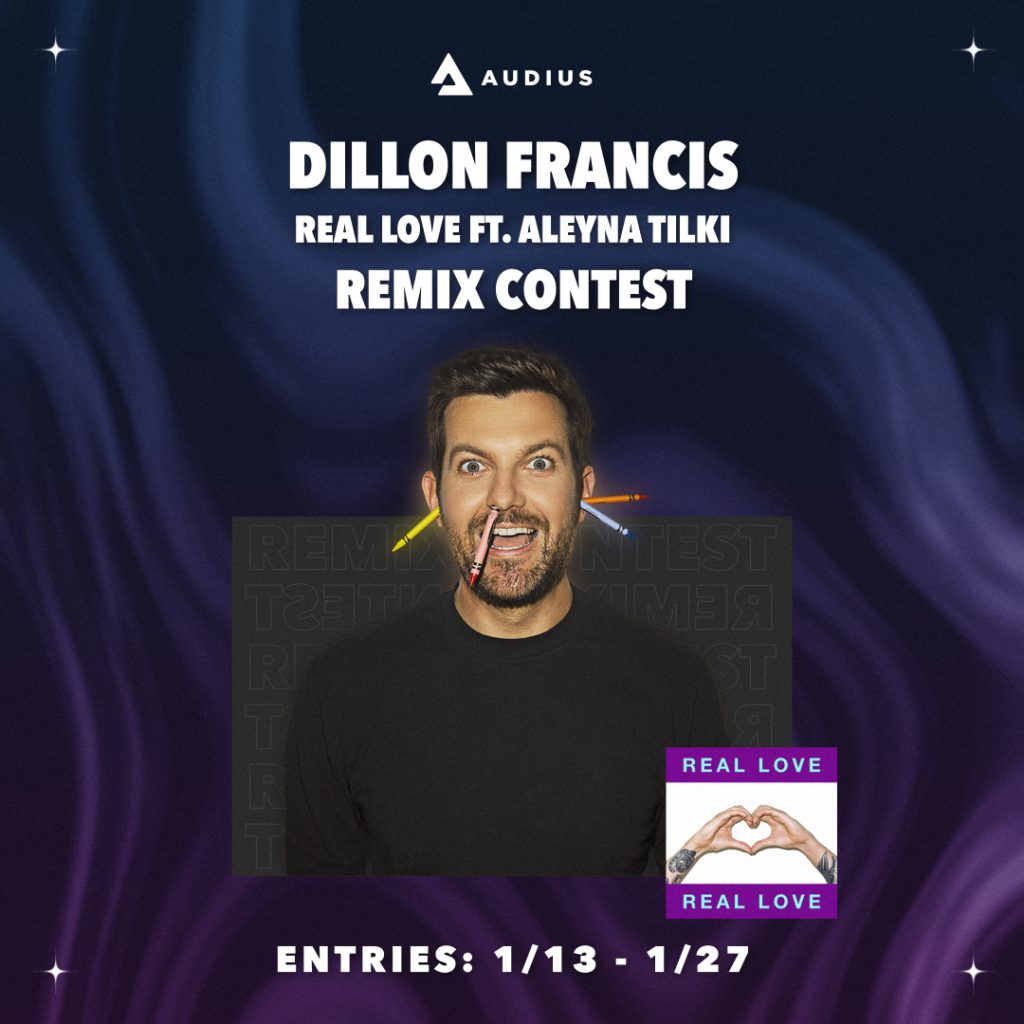 ---
Follow Audius on Social Media:
Website | Facebook | Twitter | Instagram
Follow Dillon Francis on Social Media:
Website | Facebook | Twitter | Instagram | SoundCloud | YouTube | Twitch