Armada Music is celebrating the end of 2021 with the release of Armada Club Classics which features 15 reimagined throwback gems.
---
There are few things better than hearing a track that immediately takes you back to a different time and place, stirring up memories of raves gone by. That's the exact experience that Armada Music set off to create with their latest compilation, Armada Club Classics, which brings forth a flurry of timeless tunes that have been reimagined and remixed by some of the scene's finest artists.
Artists putting their spin on the songs found within the tracklist of Armada Club Classics range in sound and style from progressive house to trance with a helping of house and techno included for good measure. This includes Jody Wisternoff's fantastic cut of Solid Sessions' "Janeiro," Shadow Child's captivating "Venus" version of Binary Finary's "1998," and Moscoman's take on Three Drives On A Vinyl's "Greece 2000," all of which bring their own heat with them.
While each tune stands out as something special on Armada Club Classics, a few left a lasting impression. AVIRA's remix of Maxim Lany's "People Of The Night" will have you gravitating to it for a second round, Honey Dijon delivers a sensational house remix of Harry Romero's "Tania," and Eelke Kleijn's take on Armin van Buuren's "Blue Fear" deserves a listen as well. And you simply need to hear Reinier Zonneveld's cut of Ferry Corsten's "Punk" for yourself, it's an absolute gem.
Listen to Armada Club Classics on Spotify or your preferred platform, and let us know what your favorite memory is from the past in the comments!
Stream Armada Club Classics on Spotify:
---
Armada Club Classics – Tracklist:
Three Drives On A Vinyl – Greece 2000 (Moscoman Remix)
Solid Sessions – Janeiro (Jody Wisternoff Remix)
York – On The Beach (Kryder Remix)
Chicane – Saltwater (feat. Moya Brennan) (Kevin de Vries Remix)
Binary Finary, Shadow Child – 1998 (Venus)
Ferry Corsten Presents System F – Out Of The Blue (Matt Fax Remix)
Lifelike, Kris Menace – Discopolis 2.0 (MEDUZA Remix)
Maxim Lany – People Of The Night (feat. Jacky E Jones) (AVIRA Remix)
Armin van Buuren – Blue Fear (Eelke Kleijn Remix)
Harry Romero – Tania (Honey Dijon Remix)
Jerome Isma-Ae – Hold That Sucker Down (Charlotte de Witte Trance Remix)
Ferry Corsten – Punk (Reinier Zonneveld Remix)
Human Resource – Dominator (Rebuke Remix)
Scot Project – U (I Got A Feeling) (Eats Everything Reebeef)
Felix, Timmy Trumpet – Don't You Want Me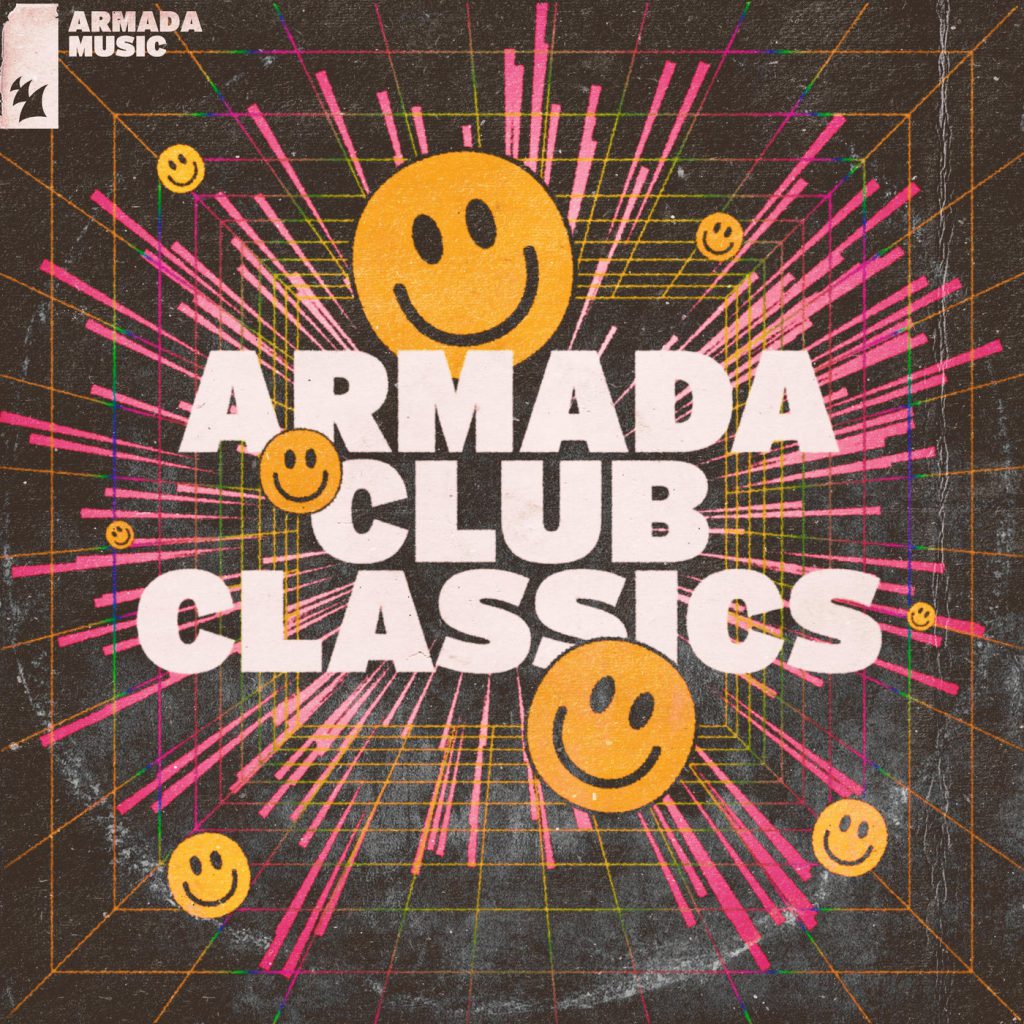 ---
Follow Armada Music on Social Media:
Website | Facebook | Twitter | Instagram | SoundCloud