Blackmill returns to the scene with his first album in a decade, Home, and is bringing light into the lives of everyone who listens.
---
There are a select few artists who have the powerful ability to conjure up sounds that break your heart and heal it simultaneously, and one of them is Blackmill. Whenever it felt like the world was getting too dark, many looked to him to give them that feeling of hope once more. Tracks like "Let It Be" with Veela, "Spirit of Life," and "Lucid Truth" are just a few of those gorgeous creations that were there for us in times of need. Now, a decade after releasing Miracle, Blackmill is gracing fans with an entirely new album, Home.
The world has been all too dark lately and it feels like Blackmill has given us a gentle reminder that there can be light found in the darkest of times. Music is a powerful thing and his sounds truly have the power to change the world and collectively heal and bring together a community of people – and Home is everything not only our scene needs but everyone outside of it as well.
It's as if Blackmill heard our cries and came to save us with moving melodies, giving us a feeling of hope once more. The 14 tracks found on Home will fill listeners' souls and hearts up with a collection of moving and dynamic sounds that are almost too beautiful to describe. You just have to close your eyes, listen, and feel the emotion for yourself.
Give Home a spin on Spotify or Apple Music, and read on for a more in-depth review of this gorgeous album from Blackmill.
Stream Blackmill – Home on Spotify:
---
The feelings of being safe, healed, and whole once more were instanteous after pressing play on Home.
The title track "Home" was the beginning of a magical adventure through sound and brought back the most beautiful memories and feelings while being swept away in Blackmill's melodies. There's nothing quite like his music and trying to find the words for how safe and incredible it makes you feel sometimes seems impossible. You just feel warm and safe and like you finally aren't alone, like there's hope for what's to come and all fears are being left behind.
"Gaia" continues with those sweet sounds, paired with soothing vocals that carry its listeners among fluffy clouds and bright, colorful skies. The piano elements intertwine with flute-like sounds and other ethereal pieces painting vivid pictures in the minds of the listeners – like sitting under a cherry blossom tree, with vibrant green leaves and bright pink and red petals falling all around. After that, "The Light" returns inside of you and you'll find "Beauty" in the madness soon after. This pairing showcases Blackmill's ability to blend tracks together and tell a story throughout his music, and it's impressive.
Connection is an incredible and powerful thing, especially when connecting through shared love for sound.
Blackmill's "Friend" is a beautiful reminder to unplug and connect with those that matter and the world around us, sharing memories and creating ones anew. There's a harmonious vibe that dances throughout the track, drawing listeners in even deeper. You'll find yourself embracing and reconnecting with your inner "Child," while being reminded to not always take life so seriously. It's important to let go and enjoy each and every passing moment, and the lighthearted melody and vocals found within this tune amplify that perfectly.
Veela bestows listeners once more with her elegant and chilling vocals on "Life," adding more depth to the melodic and compelling layers of the track that intertwine deep within and mesh with that classic, Blackmill sound. "Coming of Age" arrives next and offers up imagery of experiencing golden hour while driving through snow-capped mountains, surrounded by pine trees as far as the eye can see. Orange and pink colors fill the sky, with faint, thin clouds melting into the lake below. You know those moments where time feels like it's standing still and you're able to peacefully enjoy the beauty of the world? That's the emotions that "Coming of Age" stir up. Its joyful, captivating, and everything the soul needs.
Winter is a time to reflect, to look forward to new and bright days, and to think of all that's just passed.
"Snow" is like those moments spent while sitting by a cozy fire with loved ones. Blackmill adds in bells and a piano that eases listeners' minds as they soak in whatever it is that needs to be felt. The track feels like being thankful for what we have at this moment and looking forward to what's to come in the forthcoming year. Then, we begin our "Ascendance" into the next chapter, ready to embrace whatever may come our way. Blackmill livens up the pace at the beginning of this track and gives the track different energy, slowing it down for a moment and adding in that lively energy with the smoother, slower melodies.
The emotions that come from the next track truly do hit Home, and may bring a tear or two to listeners eyes.
Listening to "One" brought forth melancholy emotions and was a reminder and remembrance of those souls that passed this year, many too soon. Life is short and it's so important to love and be kind to one another during our time here on this earth. It felt like being surrounded by a massive forest, nothing but trees and bits of nature flowing around in the wind, as if our loved ones are right there with us.
Keeping up with the emotional atmosphere is the next track off Home, "Redemption."
The string-like instrumentals pluck at listeners' hearts and allow you to take a moment to breathe and let go. "Redemption" will surely captivate the hearts and minds of whoever listens to it. "Gold" and "Om" are the final pieces on the journey Home and it makes sense these are the tracks to wrap up the album. Both are mellow, heartwarming, and eloquent, and once again take listeners to a safe place in one's mind. Blackmill takes us through the sunset as the sky begins to darken and the colors deepen ahead. The sounds and feelings that came with them are the perfect way to end this miraculous album.
The best things in life are worth waiting for and after listening to Home that statement could not be more true.
After a decade without a Blackmill album, it makes this one even more special. We hope this is just the beginning of even more music from the artist in 2022, but no matter what, we know it'll be worth the wait and we are so thankful we were able to experience the beauty that's Home.
---
Blackmill – Home – Tracklist:
Home
Gaia
The Light
Beauty
Friend
Child
Life (feat Veela)
Coming of Age
Snow
Ascendance
One
Redemption
Gold
Om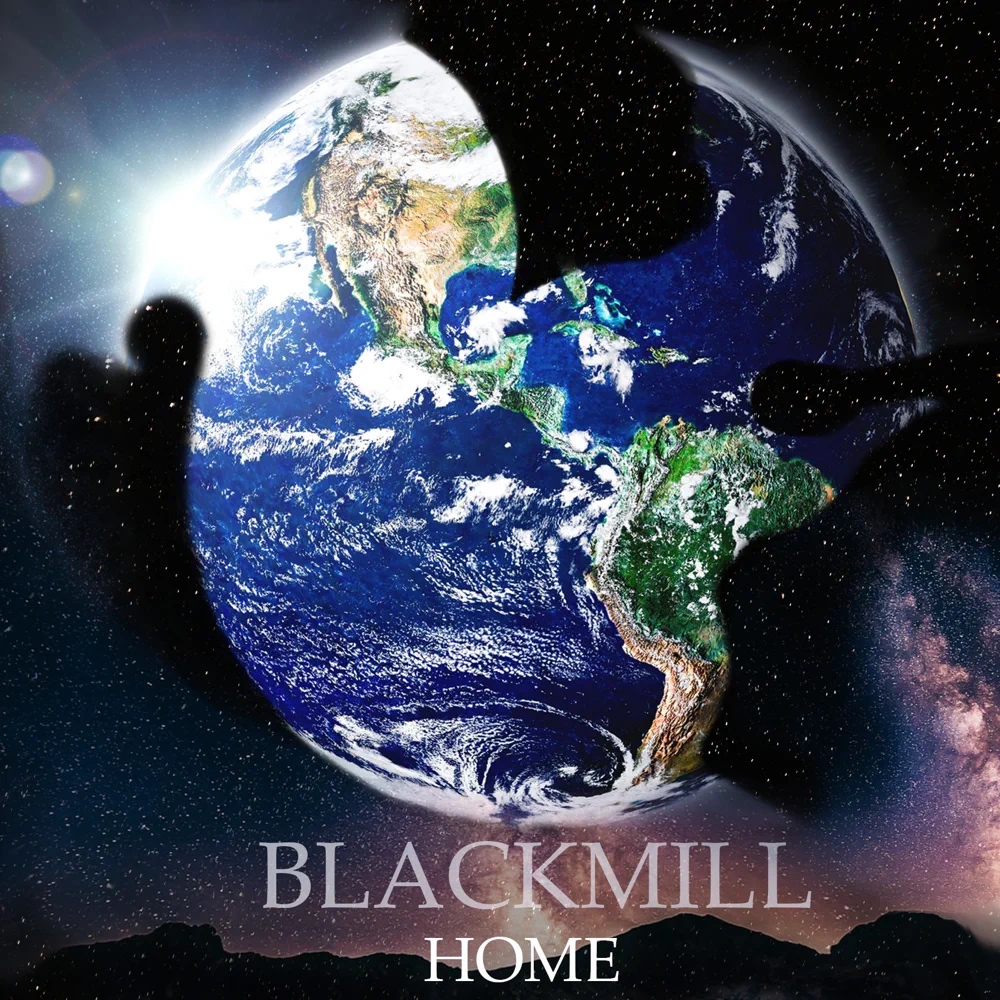 ---
Connect with Blackmill on Social Media:
Facebook | Twitter | Instagram | SoundCloud | YouTube