Purified Records marks the final release of the year by looking to two rising artists in the melodic realm, Heard Right and Furcloud.
---
As the sound of melodic house continues to blossom, Nora En Pure and her imprint, Purified Records, have firmly stood at the forefront. The label has played host to countless artists over the past few years, many of which are fresh faces in the scene who have swept listeners off their feet and whisked them away to their immersive soundscapes. Carrying on with that tradition in full, Purified Records has now unveiled its final release of the year and selected Heard Right and Furcloud to help everyone Rise into 2022.
Those familiar with previous releases on Purified might have also heard of with Heard Right. This Belarusian producer has graced the imprint with a plethora of releases including the On The Edge and Time Of Knowledge EPs with OAI and the Insight EP with Fløa. On the other side of this new release is Furcloud, a rising artist from New York who recently teamed up with Fløa as well for his debut on Immersed, "Early Hours."
Together, these two crafted up the four tracks found within the Rise EP – and it's safe to say that this pairing is a match made in melodic heaven. "Polar" leads the way on this sonic journey, giving listeners a dose of uplifting tones and a beat that chugs along at a perfect pace to keep the mind steady. As you continue to the next track, "Fallen," you'll find yourself wrapped in a warm hug as the atmospheric elements swirl and entice the ears in a comforting manner.
The title track "Rise" arrives next and is a true standout among the four. Its soft intro builds into drop with just enough energy to get your body moving as the distant vocal samples call out from a higher plane of existence. Then, after fully ascending to the heavens, Heard Right and Furcloud offer up the final chapter, "Radiance." Much as its name implies, this track is bright and floaty in nature, with moments for introspection contrasted by those when you'll find yourself just wanting to dance your worries away.
Listen to Heard Right and Furcloud's Rise on Spotify or your preferred platform, and stay tuned for more to come from these two melodic maestros in the making!
Stream Heard Right and Furcloud – Rise on Spotify:
---
Heard Right and Furcloud – Rise – Tracklist:
Polar
Fallen
Rise
Radiance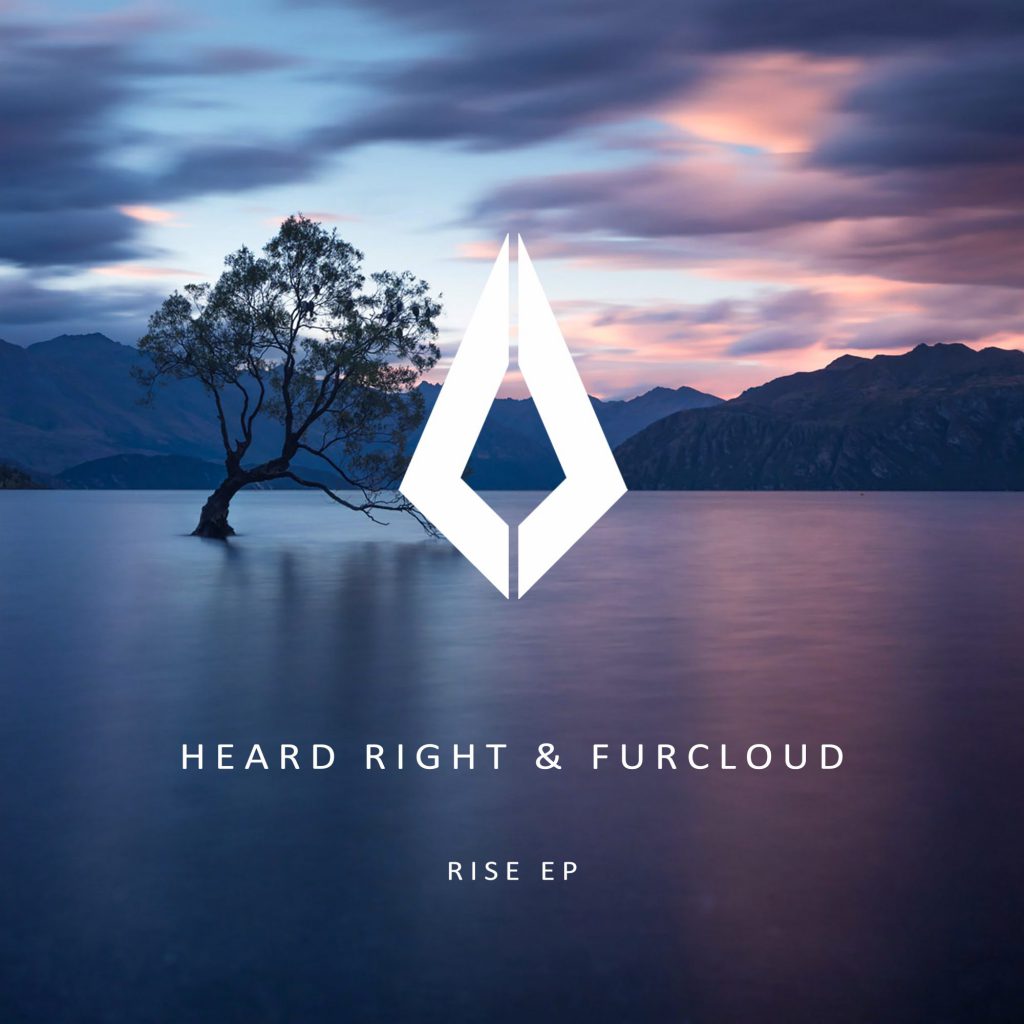 ---
Follow Heard Right on Social Media:
Facebook | Twitter | Instagram | SoundCloud | YouTube
Follow Furcloud on Social Media:
Instagram | SoundCloud | YouTube | Discord