With the year coming to a close, Walschlager drops his debut bass house EP, Get Right that further proves he's an artist to watch.
---
Hailing from Detroit, Walschlager began producing music at just 12 years old. After escaping a house fire and losing all his equipment he turned to music as a safe place with his laptop as his only means of production. Since then, he's gone on to experiment under different aliases and continued to hone his skills in Los Angeles – leading him to the decision to bring a new project to life under his own namesake that truly defines who he is as an artist.
Riding the wave of celebrated singles like "Come Correct" and "Drop This" with Coka Cobra, Walschlager has now released his debut EP, Get it Right. This high-energy, three-track release shows the depth and complexity that he brings to the scene and doubles as a colorful introduction to Walschlager's radiant house beats that are perfect for those late nights spent at the club.
The opening track, "Get Right," features mesmerizing vocals that loop around laser synths while a heavy bassline builds into a booming drop. "Walk With Me" follows with piercing synths and echoing vocals. The drop brings an eerie off-the-hook signal as the bass pounds in the background, creating an eerie sensation that will keep listeners coming back for more. Then, the final track, "Move Your Mind," begins with a bang as the bassline ebbs and flows throughout the track. The retro vocals pulsate in a nostalgic way as the beat alters tempos and the build-up takes you to an alternate universe.
This release helps prove that Walschlager is one up-and-coming producer you don't want to sleep on if you love big beats filled with bass and futuristic soundscapes. Listen to the Get Right EP on Spotify or SoundCloud, and let us know which track you loved the most in the comments!
Stream Walschlager – Get Right on Spotify:
---
---
Walschlager – Get Right – Tracklist:
Get Right
Walk With Me
Move Your Mind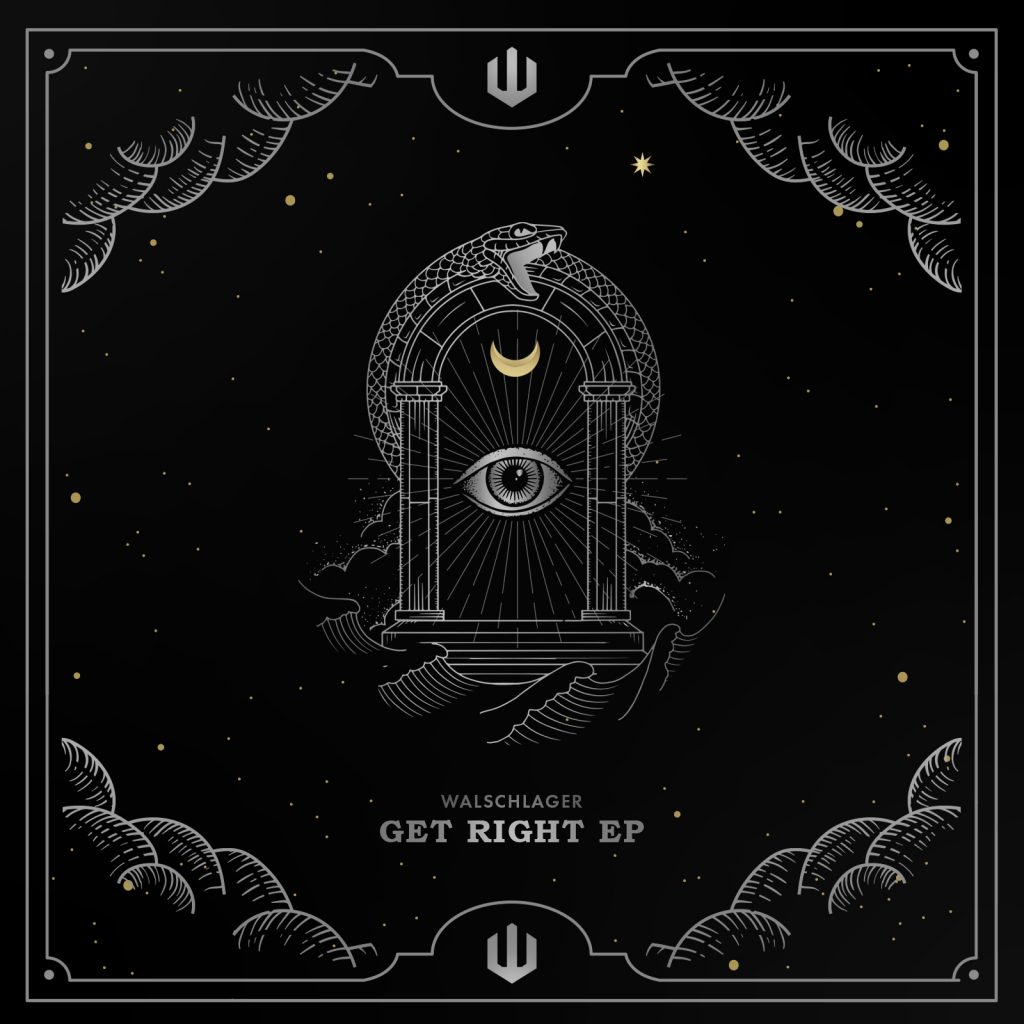 ---
Follow Walschlager on Social Media:
Facebook | Twitter | Instagram | SoundCloud