In just a short amount of time after launching Kandi Kids, Bear Grillz and MVSE have partnered with Relentless Beats for Decadence Arizona.
---
Artists in the dance music realm are now no strangers to NFTs, as many are tapping into that space and partnering with brands to sell rare collectibles of art, music, and in the case of Bear Grillz, experiences. The head of Rude Service imprint and MVSE co-founded the NFT collection Kandi Kids and just unveiled a partnership with Relentless Beats' Decadence Arizona.
Through this upcoming collaboration at Decadence Arizona, the Kandi Kids team looks to take center stage and promote their highly anticipated public sale set to take place on January 14, 2022, while also educating attendees about the future and importance of the NFT technology. The project already counts with the support of major players in the scene, including Henry Fong and QUIX, to name drop a few.
Kandi Kids is releasing a limited number of NFTs. The future holders of the individualized tokens will unlock a world of private events and exclusive experiences that include concerts, intimate experiences at music festivals, and interactions with your favorite electronic music artists.
While the public sale is next month, a more private presale will take place as well. To secure your spot in the limited private presale, join the Discord channel, and make sure to let them know that you heard it from us at EDM Identity.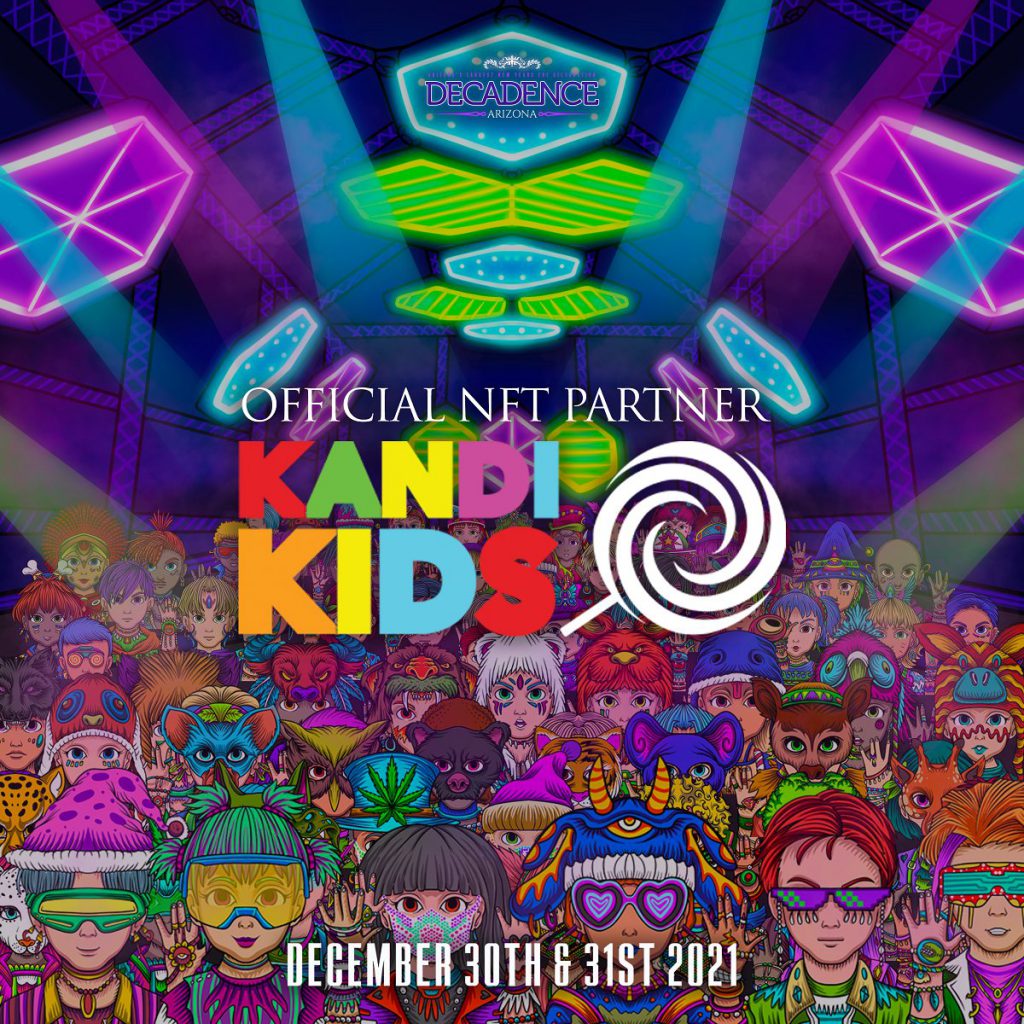 ---
Follow Kandi Kids on Social Media: