Rising bass artist Ravenscoon gives listeners a peek into his weird and wild side with the playful, two-track FUN & GAMES EP on WAKAAN.
---
Known for bringing complex and intricate sounds that are influenced by everything from metal to hip-hop, Ravenscoon is an artist who is on the rise in the bass music scene. Since his debut, he's created a dynamic discography of unique soundscapes for his growing fanbase to immerse themselves in. Now, after landing "Getcha Movin" with smith., "Drowning" with illanthropy, and the Revolve EP on WAKAAN and SSKWAN earlier this year, he's returned with his latest release FUN & GAMES.
For the two-track FUN & GAMES EP, Ravenscoon took a different turn from his typical heavy sound and set off on the goal of creating a lighthearted release to share before the end of the year. "After a year of seriousness, I sat down and decided I wanted to write two songs that would be FUN. Sometimes when I produce I get wrapped up in trying to make everything have too much meaning and end up overcomplicating things," he said when asked about the release. "I also wanted to show people that I am versatile and can produce all sorts of different bass music."
Ravenscoon wastes no time and dives headfirst into the EP with "G4M3OV3R." The lead track begins with some video game glitch sounds that build with intensity and offer up a sense of nostalgia. The drop is more than surprising, bringing a distorted laser beam to life and making listeners feel as if they're on their last life. The wobble of the bass and the granulated synths are sure to make everyone move to the beat wherever they're blessed to hear this track.
The second track, "OV3RK1LL," gives listeners just a moment to breathe before tearing into them. It takes off with slow and echoing vocals, leading to an unexpectedly wild drop. It's is an insane combination of a hard-hitting beat with rising tempos, siren-like echoes, and distorted chops that make the mind go berserk.
Even though he was simply going with the flow, Ravenscoon truly outdid himself on this short piece of work – it's a superbly crafted creation and sure to pique any new ears. Check out the FUN & GAMES EP on Spotify or your preferred platform and let us know what your thoughts are in the comments.
Stream Ravenscoon – FUN & GAMES EP on Spotify:
---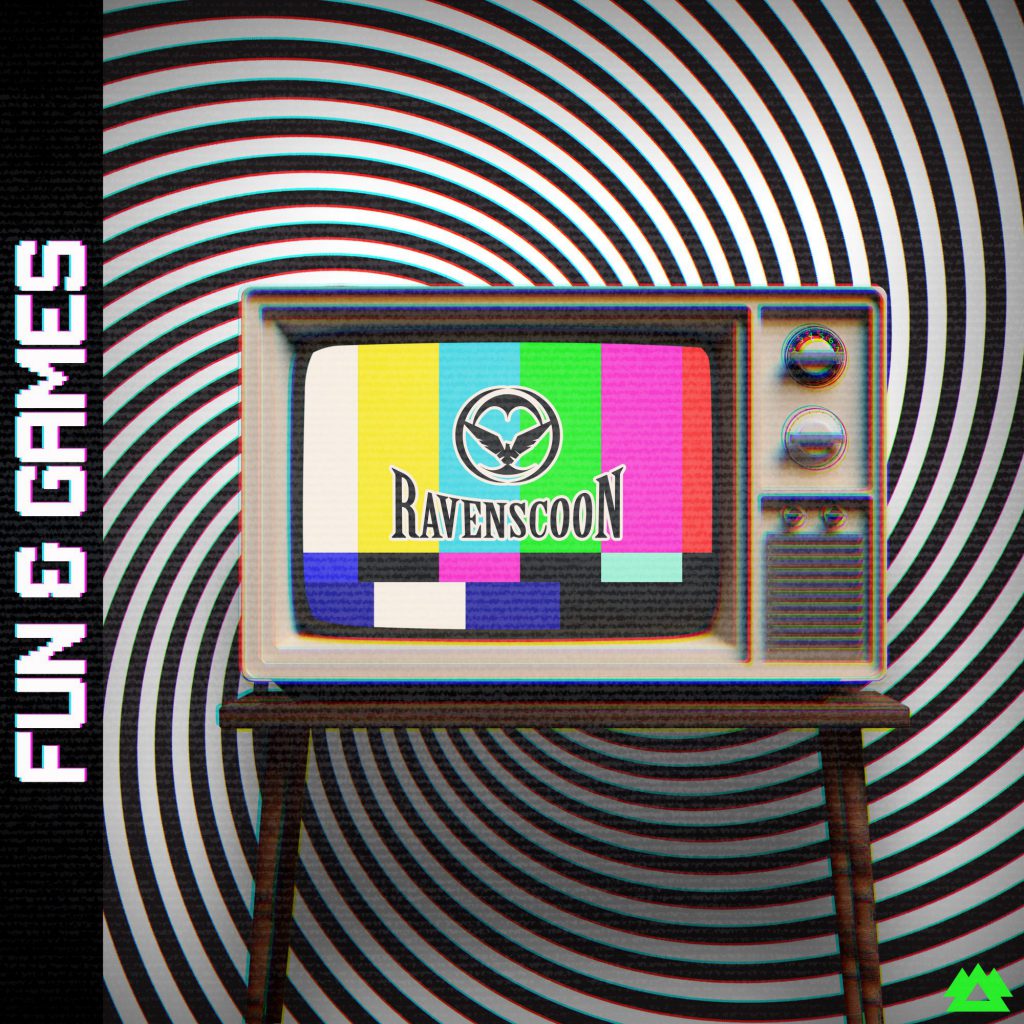 ---
Follow Ravenscoon on Social Media:
Facebook | Twitter | Instagram | SoundCloud | YouTube | Twitch