It's the season of giving and GRL GANG gifted a fresh offering of tunes for the holiday season with the second volume of Wreck The Halls.
---
One collective that is doing everything they can to support women in the dance music scene is GRL GANG. Fearlessly led by JEANIE, they've continued to rise over the past few years while growing a tight-knit community and releasing some seriously epic tunes along the way. This year has seen GRL GANG continue to build themselves up even more with radio show episodes from artists like Vybrant Vibes and VILLA, but before the end of the year, they've gifted us all with the latest volume of Wreck The Halls.
The first volume of Wreck The Halls landed in 2020 and featured a number of artists who left many impressed with their stunning tunes – and the second fully carries on with that tradition. This year sees GRL GANG curate another seven heaters that range from dubstep to house for everyone to consume as they celebrate the holidays.
The tracks on Wreck The Halls, Vol. 2 include "Need You" by Kenzie Black with its bouncy bassline to help energize your mind, body, and soul. "Dead Inside" by Shmell and "When You're Gone" by ENTITY both bring forth hypnotizing bass and powerful vocals along for the ride. If you needed a dose of heavy wubs then look no further than Dxstinie's "Toxicant" and AIXI and STILLONIT's "Black Gold" because you'll be headbanging in no time after hearing these tunes. And as an added treat, house lovers will want to listen to REMETI's "Shiver" and AK RENNY's "Hold You Now" to get their fix of dancefloor-ready grooves.
Listen to Wreck The Halls, Vol. 2 on Spotify or stream it on your preferred music platform, and don't forget to tell us which track you loved the most in the comments!
Stream GRL GANG – Wreck The Halls, Vol. 2 on Spotify:
---
GRL GANG – Wreck The Halls Vol. 2 – Tracklist:
Kenzie Black – Need You
REMETI – Shiver
Shmell – Dead Inside
Dxstinie – Toxicant
AK RENNY – Hold You Now
ENTITY – When You're Gone
AIXI, STILLONIT – Black Gold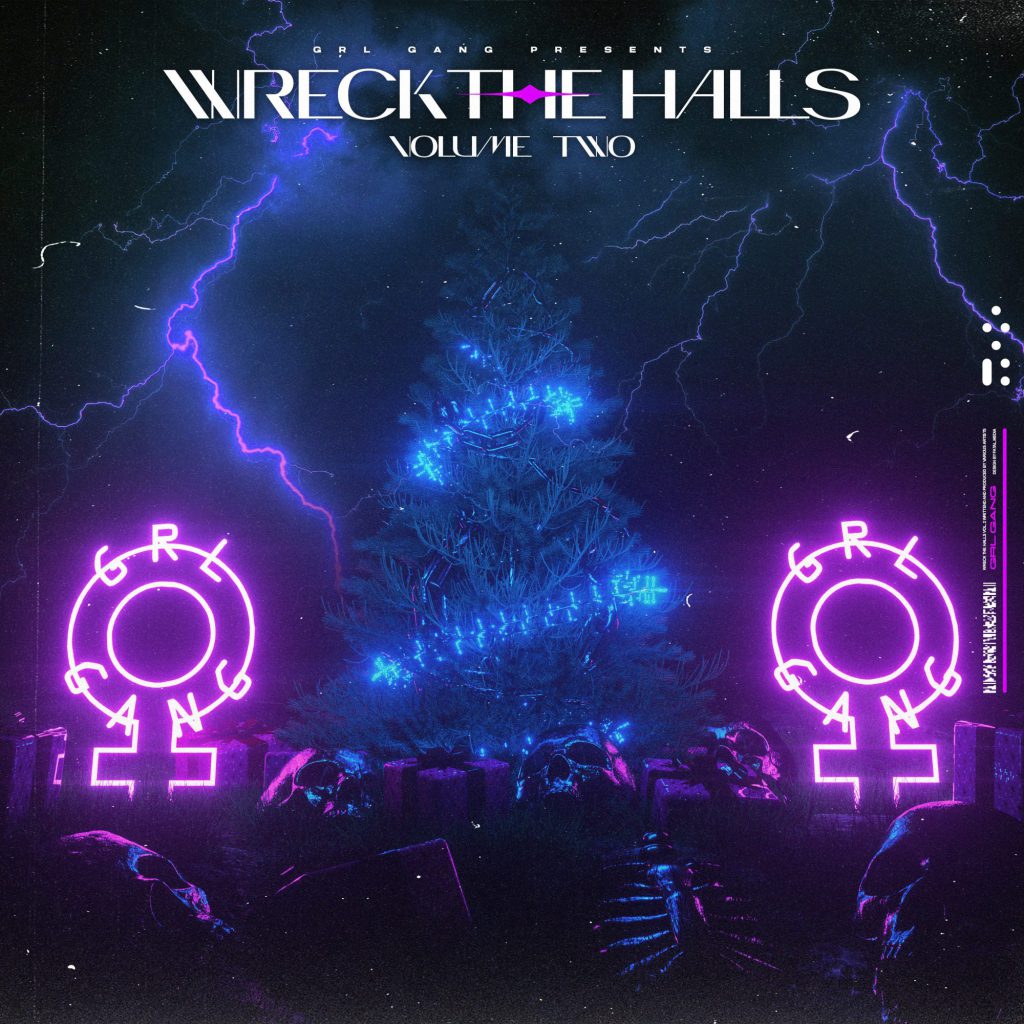 ---
Follow GRL GANG on Social Media:
Website | Facebook | Twitter | Instagram | SoundCloud | Twitch