Loaded with subterranean basslines that hit listeners in their core, Ravenscoon's Revolve EP makes for an impressive debut on WAKAAN.
---
Since his emergence into the bass sphere, Ravenscoon has blessed ears and reignited souls with his eclectic ordnance of sound. The San-Francisco-based producer has rightfully acquired a dedicated fanbase and massive support from industry powerhouses along the way. Refusing to conform to the boundaries of a single genre, Ravenscoon has dominated stages with his skillful fusion of sounds from every corner of music's empire. Whether it's dubstep, DnB, halftime, hip-hop, or even death metal, there are no limits to the assortment of inspirations that drive Ravenscoon's unmistakable sound.
Earlier this year, Ravenscoon dazzled listeners with Rapid Eye Movements and has since released his glitchy bass collaboration with Komadoze, "ICGAS." Now, Ravenscoon lands on the critically acclaimed WAKAAN imprint with his debut EP Revolve. Foregoing the recycled soundscapes and rhythms which have infiltrated mainstream bass music, this release reinvents the genre as we know it with formidable basslines and flawless cadence. With three solo endeavors and one collaboration with Viskus, Revolve is the sweet nectar of the bass gods that fans of the genre have long thirsted for.
Ravenscoon completely surpassed any and all expectations with every track on Revolve. Listen to the full EP below and stream or download the EP on your favorite platform and read on for a track-by-track review of his hottest release yet.
Stream Ravenscoon – Revolve EP on Spotify:
---
Revolve commences with "Relax!," a sonic detonation of cavernous vibrations and booty-shaking bobbles.
Featuring a metric ton of nuclear sound, this opening track exudes sonorous anarchy. Blurring genres with raucous intensity, "Relax!" oscillates between ominous synth stretches and pulverizing basslines, leaving listeners fighting to catch their breaths before the track's haunting finish.
The second track on the EP is "Mental" and much as its name implies, it brings an infectious concoction of guttural wobbles and distorted synths. Complete with a battering of sweltering basslines and extraterrestrial chirrs, this track beckons to bassheads with grimy exactitude. It kicks off with a swarm of recoiling synths slinking around thunderous percussion, and as the energy escalates a brief pop of silence echoes before the track deep-dives into a wobbly mirage of deafening snares and crunchy soundwaves. Nothing short of an absolute banger, "Mental" rips and snarls through space with each gouging bass wave and mechanical gurgle, making this one of the best bass tunes we've heard all year.
Coming up next on Revolve is "Sauced," a diabolically filthy addition to the EP.
Though the first two listed tracks are tough to follow, Ravenscoon continues to satiate bassheads' appetite for raunchy basses with "Sauced." Beginning with an elongated swarm of submerged sound, this tune creeps in with incomparable prowess. Packed with hollowed percussion and sunken ripples of bass, the gradual buildup alludes to the aural onslaught to come. Gritty vocals shout "Gimme some of that sauce!" before the track plunges into a ruthless surge of serrated bass and a provocatively deep kick/snare combo. With a smattering of hi-hats and the occasional click of a gun supplementing each sublime wobble, "Sauced" is a sexy yet heavy exhibition of Ravenscoon's untouchable sound.
Rounding out Revolve is Ravenscoon's collaboration with Viskus, "Blessings." Brimming with juicy acapellas and suctioned bass trills, it's a cornucopia of sweeping synth waves and nuanced sound design. Serving as the more melodic exploit of the EP, "Blessings" still manages to pack a vigorous punch as the tune perfectly encapsulates both Ravenscoon's and Viskus' sonic range.
With no intention of letting up, Ravenscoon is an enigmatic force to be reckoned with.
Revolve is a testament to this bass maven's attention to even the smallest details and his heartfelt dedication to the craft, making his latest release a thrilling standout in the contemporary bass scene's sea of indistinguishable sounds. Steadily churning out brain-bending creations while spreading messages of positivity and acceptance, Ravenscoon will undoubtedly rise to the upper echelons of electronic music with grace – and we're along for the ride.
---
Ravenscoon – Revolve EP – Tracklist:
Relax!
Mental
Sauced
Blessings w/ Viskus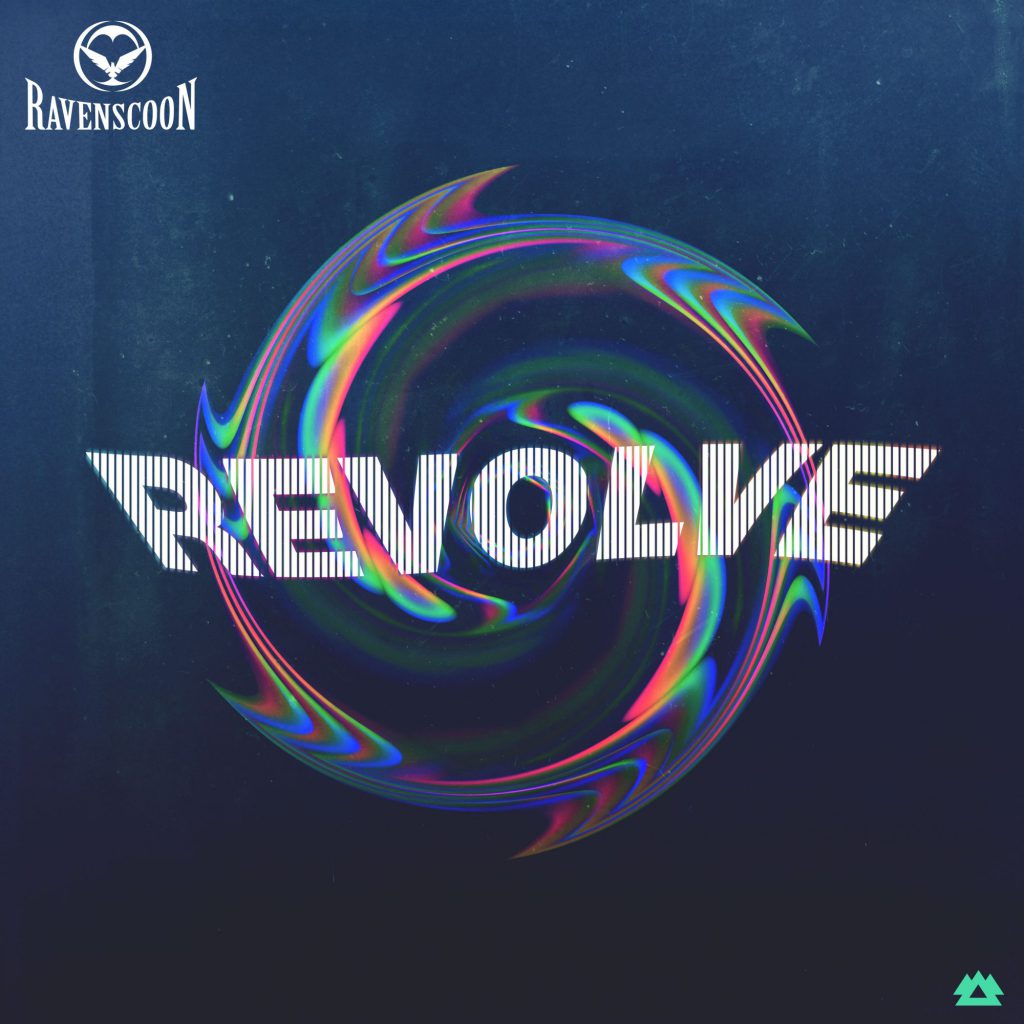 ---
Follow Ravenscoon on Social Media:
Facebook | Twitter | Instagram | SoundCloud | YouTube | Twitch