After a brief hiatus, Basscon Wasteland announces its return to Southern California for two electrifying nights of hard dance.
---
This past month, San Bernardino's NOS Event Center saw the return of Project Z – a festival where Basscon and Bassrush go head-to-head in battle. While the fight over brand supremacy continued throughout the weekend, Insomniac slipped some news right under the noses of ravers participating in the fight as flyers announcing the return of Basscon Wasteland were scattered around the battlefield.
While the initial details for Basscon Wasteland centered around the dates, February 25-26, 2022, the hard dance scene in Southern California began to buzz with excitement. Today, the hype continues to grow as ticket information was released for those who are planning to make their way to the NOS Events Center for two days of hardstyle, hardcore, and more. Mark your calendars for Friday, December 10 as that's when the GA and VIP tickets will become available for $100(+fees) and $135(+fees) respectively.
Since the last edition in early 2020, a plethora of new artists, especially ones that are homegrown, have made names for themselves by garnering local community support. Although the lineup is yet to be revealed, those attending the show can expect sets from some of the hottest acts in the hard dance scene with previous editions featuring the likes of LNY TNZ, DJ The Prophet, Brennan Heart, and Radical Redemption.
The upcoming edition gives Basscon the opportunity to prove that it truly is a new era in the brand's history and not just a pretty makeover. Fans have been patiently waiting to see what this new era will bring for the hard dance community, and this should be the perfect festival to unleash any new direction that the brand is going in.
GA and VIP tickets for Basscon Wasteland 2022 are set to go on sale Friday, December 10 at 12pm PT. Head over to their website for more information and to grab your passes!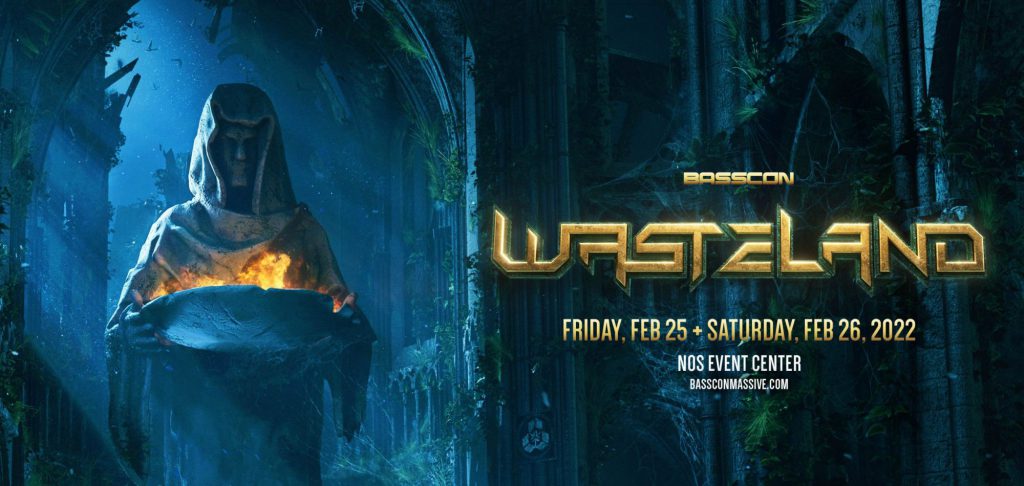 ---
Follow Basscon on Social Media:
Website | Facebook | Twitter | Instagram | SoundCloud | YouTube