A State Of Trance continues its run of celebrations surrounding its 1000th episode by setting its sights on Los Angeles in April 2022.
---
A State of Trance has proven that they know how to celebrate their milestones in a huge way over the years with stunning festivals and satellite events that dot the planet. This past year, the renowned broadcast headed up by Armin van Buuren reached its 1000th episode, and while a wrench was thrown into everyone's plans for the festivities to take place they've looked to greener pastures in 2022 to bring forth its main festival and more.
Although the editions in Krakow and Utrecht were postponed this year with anticipated dates in 2022, ASOT 1000 has already touched down in Mexico City and Moscow. But exciting news for those in the US also arrived with Armin van Buuren announcing that the party will also continue in Los Angeles on April 9, 2022 as well. Much akin to the ASOT 900 showcase in the Bay Area, this edition will see ALDA team up with Insomniac to bring the show to life at the Banc of California Stadium.
Since the news of its dates and venue, fans who were thinking about attending ASOT 1000 Los Angeles craved more details from Armin van Buuren and the ASOT team. Today, part of that craving was satiated with an update from Insomniac that tickets for the event are set to go on sale on December 13. Stay tuned for further details including the artists who will be joining the legend for this milestone show on the lineup.
General Tickets for ASOT 1000 Los Angeles are set to go on sale Monday, December 13 at 10am PT. RSVP for the event on Facebook and sign up today via their website so you can access the presale tickets. Who do you think will be joining Armin van Buuren on the lineup in Los Angeles this April? Let us know in the comments below!
---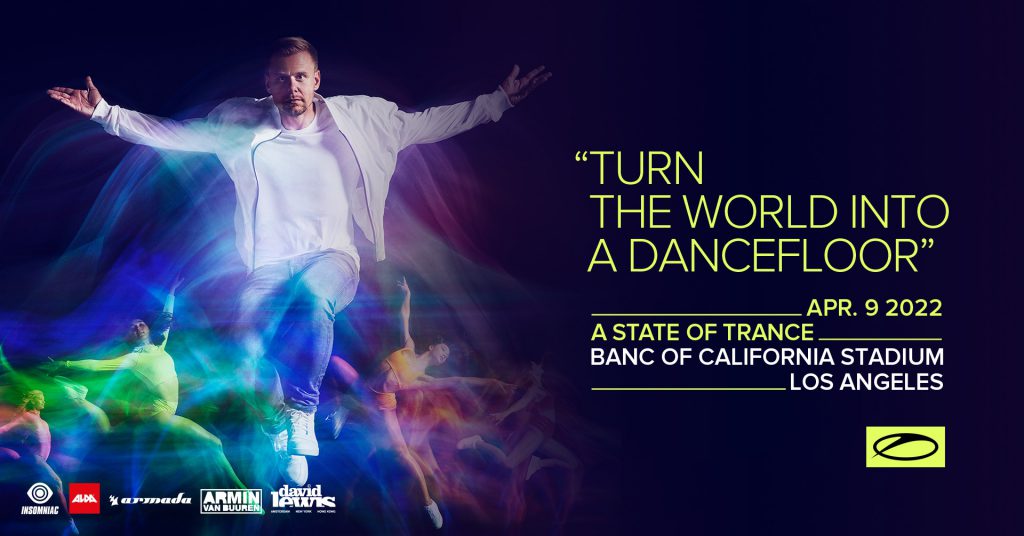 ---
Follow A State of Trance (ASOT) on Social Media:
Website | Facebook | Twitter | Instagram | SoundCloud