Bass phenom Phocust explores his dubstep roots to create his latest release, the six-track KING EP which is out now on SubCarbon!
---
From nostalgic sine waves to modern bass elements being blasted around the globe, Phocust has started to connect to the divine frequencies that surround us with his growing discography that has graced labels like Drama Club Recordings. Now, to kick off the end of the year and to start off anew, he's headed to SubCarbon with the high-powered KING EP to keep you energized for the rest of the year. Clocking in at six tracks in total, each one helps challenge listeners to build their inner spirit while bringing awareness to the personal eminence within them as well.
The KING EP is fully equipped with Phocust digging back into his roots of dubstep while also wobbling back into the realm of drum and bass. Each song has its own vibe, but they are all connected back into the wave of original frequencies that made dubstep what it is today with fast breakbeats, sub-bass lines, and synthesizers added in for good measure.
The intro track, "Champion Style" is a strong start and sets the tone for the rest of the release. Just in the first few seconds, you can quickly feel like you're in a video game and you need to escape the jungle. As you find your way through the brush you hear a heavy drum kicking to the beat of each step you take, guiding you through the journey to the end of the song. Other tunes on the EP, such as "King" with Clinton Sky and "Touch The Sky" with Green Matter, promote motivational lyrics that match the energized power behind the high level of synths, chopping away at the immense grime.
Phocust and Forgotten Sounds reunite on the EP with "Ultraviolet," a fresh track fueled with wobbly satisfaction. Notixx makes an appearance in the EP as well, helping add to the flair found within "Spirit Scope." Then, to close out the EP, Phocust gives us a peek into his love for drum and bass with its closing track "Rush." The repeated lyrics that say "on a mission" are backed by the energetic bassline to bring this EP full circle and reminds us that we are all on the move to complete our own storyline.
With the release of the KING EP, it's clear that this bass maestro is blasting into 2022 full speed ahead. Check out these tunes on Spotify or your preferred streaming platform and let us know if this EP made you feel like royalty in the comments!
Stream Phocust – KING EP on Spotify:
---
Phocust – KING EP – Tracklist:
Champion Style
King ft. Clinton Sly
Touch the Sky ft. Green Matter
Ultraviolet ft. Forgotten Sounds
Spirit Scope ft. Notixx
Rush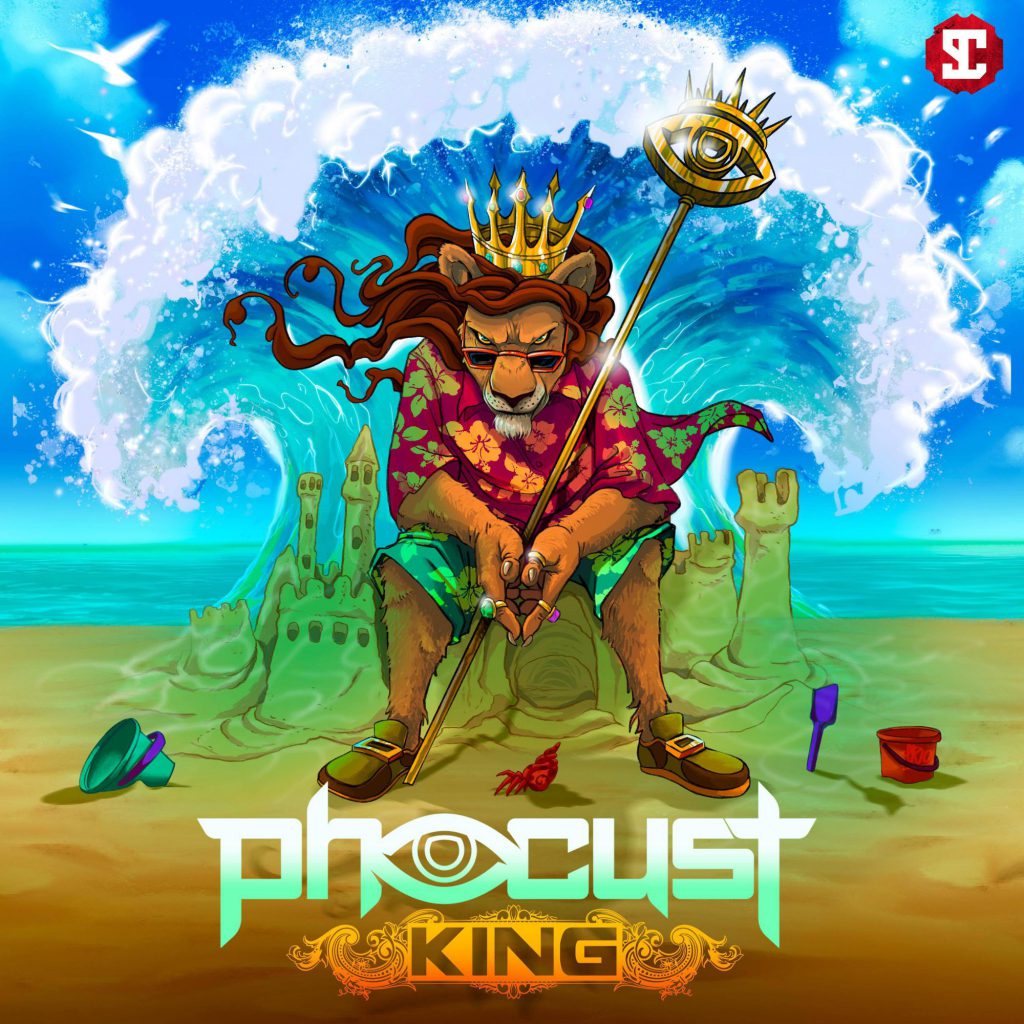 ---
Follow Phocust on Social Media:
Facebook | Twitter | Instagram | SoundCloud | YouTube