Komuz gets the party started and begins breaking backs ahead of the summer with the Get Loose! EP on Drama Club Recordings.
---
As the floodwaters are pouring in of unreleased music from the pandemic, Komuz came back harder than ever and assumed the position as official party-starter with his sound that incorporates New Orleans-inspired breaks, funk, and thunder-cracking bass. Formerly known as Klutch, he's on the rise to a new chapter in his career by releasing a remix of Green Day's "American Idiot" and teaming up with TVBOO for "BTFU." Now, he's landed the Get Loose! EP on Drama Club Recordings to further showcase all the flavor from Louisiana.
Bringing together some fine beats to play out all summer into one complete package, and if the name didn't give it away, the four tracks packed into this booty-bouncing creation are bass-filled and will surely get the party groovin'. Komuz leads the release with the EP's azz-shaking title track, and "Get Loose!" will really have you feeling like a noodle after it invades your speakers. The perfectly placed vocal and energetic beat leads into a drop of epic proportions that will surely decimate sound systems.
Komuz proves that he knows exactly how to make bodies shake on the second track, "To Tha Ground," that will rattle speakers from start to finish. Fit for a house party or a festival mainstage, this track will simultaneously melt faces and buzz minds into oblivion. "Jump High Jump Low" arrives next and brings its own unique twist with its deep vocals, energetic crescendos, and an immersive drop that will make you want to hit the dancefloor. Then, the final track, "Buss It!" plays into those party vibes as well with its own standout vocals and wonky bass beat that will have anyone shaking their tailfeather along with it.
Even if you don't like to dance, you're going to find yourself grooving and breaking your back to this whole release because not a single one of these tracks holds back in the slightest. It gives off funky beach party vibes that are perfect for those sunny days spent hanging with your favorite people while getting down and dirty. So make sure to take a listen to the Get Loose! EP from Komuz on your preferred streaming platform, and let us know what your thoughts are on these new beats on Drama Club!
Stream Komuz – Get Loose! EP on Spotify:
---
Komuz – Get Loose! EP – Tracklist:
Get Loose!
To Tha Ground
Jump High Jump Low
Buss It!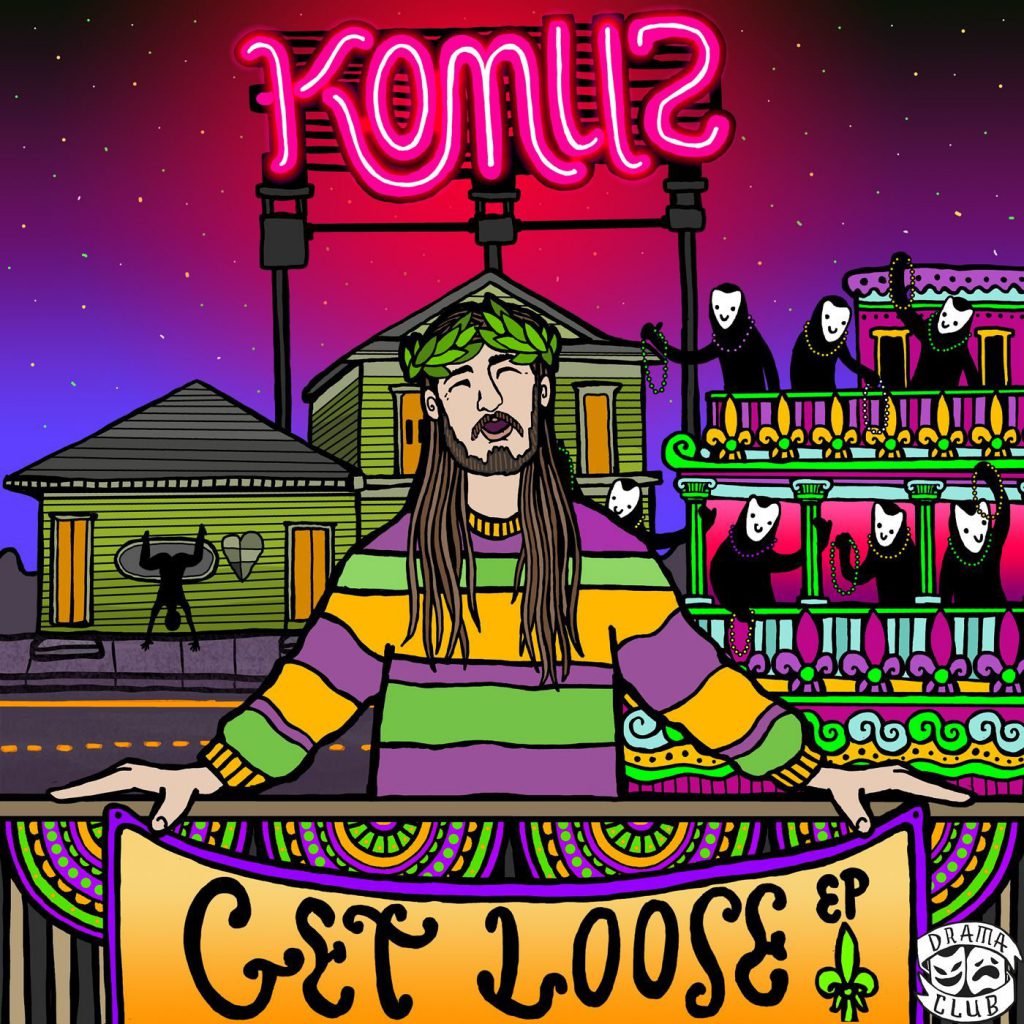 ---
Follow Komuz on Social Media:
Facebook | Twitter | Instagram | SoundCloud