Slushii energizes his fans by dropping "Turn It Up" on Monstercat and comes with the announcement of a new album and a full-length anime.
---
Slushii has always incorporated his interests in gaming and anime with his music. Last year, when most events moved to a virtual platform, Slushii took his music to Fortnite for an in-game concert and debuted the song "All I Need." Just this past year, he was part of Monstercat's collaboration with the game SMITE, and his song "Valhalla" was featured in the game's Monstercat package along with a character skin inspired by his signature logo.
Now, Slushii has returned to Monstercat with his latest track, "Turn It Up," which is packed with intensity from the very beginning. Massive brass sounds open the song with notes dotted in between to contrast its dark nature as it builds into the drop. Then, Slushii kicks up the dial several degrees with sound chops heavy enough to make a lasting impact even during the melodic moments of the track.
Paired with the release of "Turn It Up," is the news of a new album from Slushii, which will include "All I Need" and "Valhalla" along with a full-length anime to accompany each track. Set to drop on December 3, the anime is sure to further pique curiosity surrounding the kind of world or narrative that this brilliant artist will build with the forthcoming episodes.
Listen to "Turn It Up" on Spotify or your favorite music platform and make sure to tune in to Slushii's YouTube channel tomorrow to check out the anime episode.
Stream Slushii – "Turn It Up" on Spotify:
---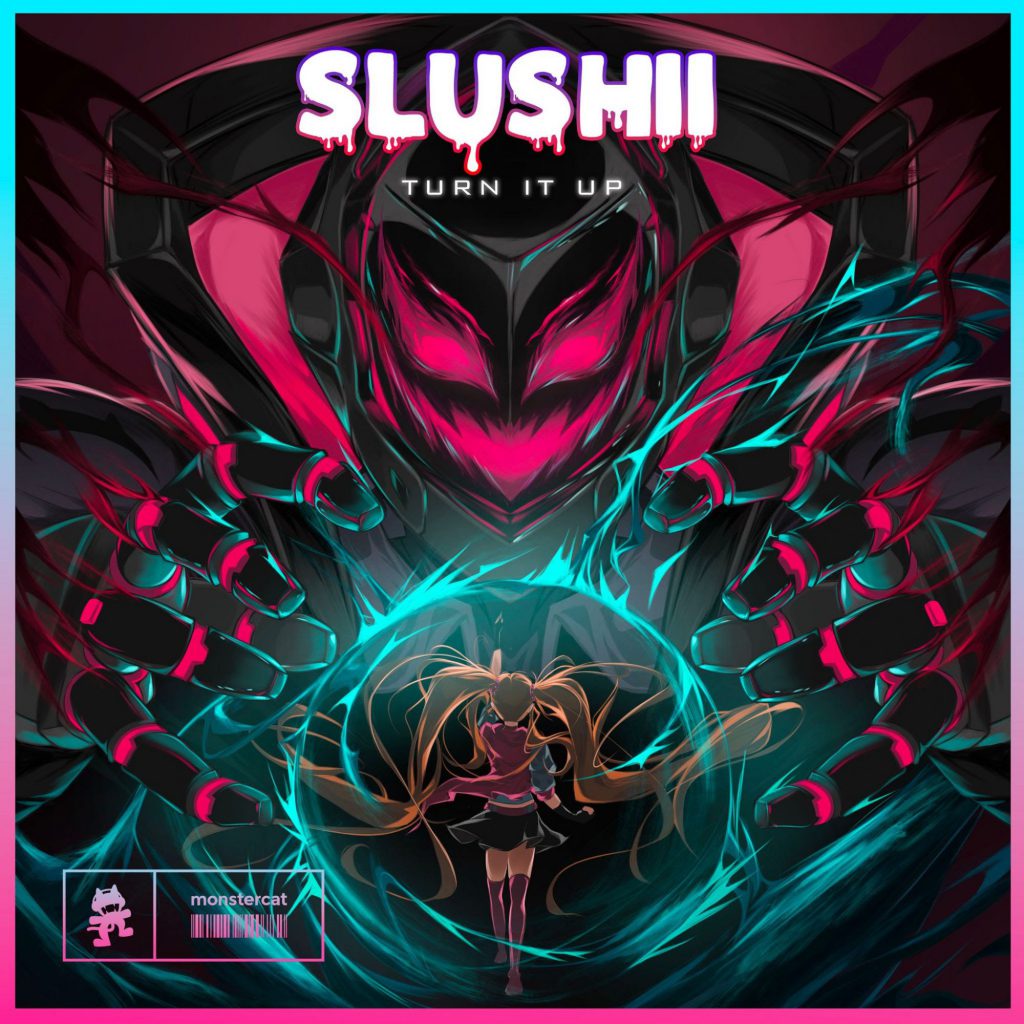 ---
Follow Slushii on Social Media:
Facebook | Twitter | Instagram | SoundCloud | YouTube