Drum and bass group Noize Komplaint end their year with a bang and deliver two heavy-hitting bangers on the Retribution EP.
---
With the explosion of drum and bass in the United States this past year, many are discovering new sounds in the multifaceted genre. The members of Noize Komplaint have become an influence in this movement with their intricate, rhythmic breaks and layered basslines that bring a fresh sound to the scene. Now available on their label Boomslang Records, the group has released a special two-track EP dubbed Retribution.
Over the years, Mike Thomas, Dave Hauser, Greg Oerlemans, and Brett Baker have collaborated to deliver iconic tunes like "Succubus" and "Everybody Jump" that gained them notoriety in the scene, as well as a bounty of mixes for multiple collectives. Their new release, Retribution, is a relic of clean production styles with wall-to-wall hardcore bass.
Right off the bat, the title track brings on an ominous vibe paired that is further emboldened by its creeping synths and dark, minimal build-up. This culminates into a complex yet smooth breakdown of a hard-hitting rhythmic layering sequence that instantly gets your feet moving. The following track, "Fractured," keeps the intensity flowing with an infectious groove of blended synth style. It's a modern take on the classic jump-up style that many have come to love. All of this is beat-matched with stylish, contemporary melodic elements that give off a heavy-metal flair.
Retribution provides a fresh twist on the beloved old-school jump-up sound that's a solid addition to any soundtrack to play during the apocalypse. If you're looking for a fresh perspective on the underground US drum and bass scene that is rapidly growing, keep an eye on Noize Komplaint as they continue to bring their style to the table – we can't wait to hear more.
Stream the Retribution EP on Spotify, grab a copy on Bandcamp, and let us know your thoughts on this release from Noize Komplaint are in the comments!
Stream Noize Komplaint – Retribution on Spotify:
---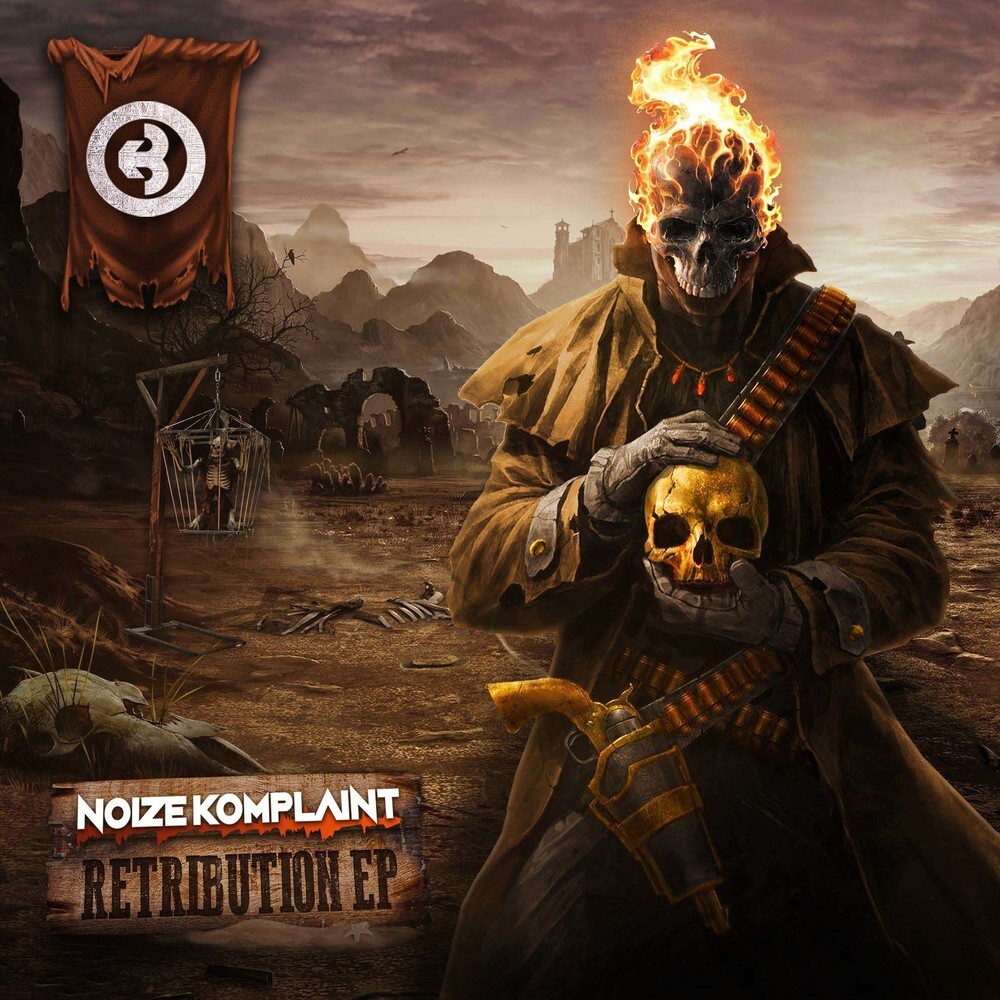 ---
Follow Noize Komplaint on Social Media:
Facebook | Twitter | Instagram | SoundCloud
Follow Boomslang Recordings on Social Media:
Facebook | Twitter | Instagram | SoundCloud