Following the release of his Secondwind EP, WERK drops two new mind-warping tunes on Let Me Be, out now on KERV Records!
---
Vancouver-based artist WERK is someone who is intent on telling his story through sound. Gathering inspiration from nature and his appreciation for long-distance running, his music captivates with its high energy and elemental ambiance. Over the years, WERK has honed his craft under the mentorship of Lunice, Mat The Alien, and Baauer while building his discography with revolutionary sounds. Now, he's showcasing his unique artistry with two new heaters on his latest EP Let Me Be, out now on KERV Records.
The Let Me Be EP kicks off with the title track, a booty-shaking anthem riddled with animated vocal chops and an infectious rhythm. Clocking in at a little under three minutes, "Let Me Be" begins with an ominous stretch of haunting synth work that builds with intensity every passing second. Then, a resounding bassline meets sizzling percussion and hiccuped blips while distorted vocal interjections keep the pace. WERK flexes his production prowess and switches up with a sensual breakdown in the latter half, slowing down the tune's energetic feel with some rolling bass added in for good measure.
The second track on the EP is a boisterous antithesis of the first. A flurry of computerized chirps ripple against a thumping bassline and ribbed warbles in "Phony," making this tune fun and bouncy brain-bender. Its mechanical glitches and fast pace hypnotize from beginning to end, leaving listeners begging for more once the track reaches its finish.
Though the entire EP is not even five minutes long, every second of both tracks makes for a wild and unforgettable ride. Listen to Let Me Be below and stream or download the EP on your preferred platform today!
Stream WERK – Let Me Be EP on Spotify:
---
WERK – Let Me Be EP – Tracklist:
Let Me Be
Phony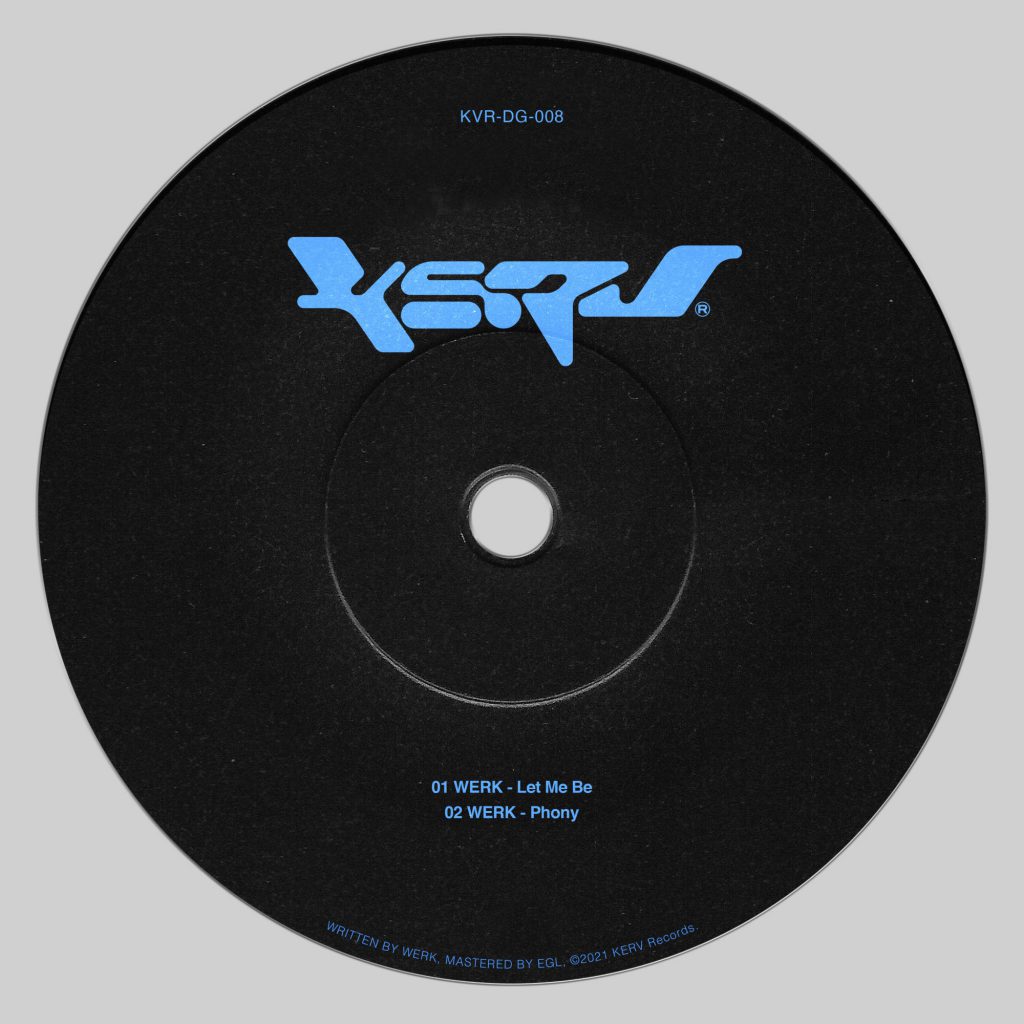 ---
Follow WERK on Social Media: