Itona crafted up the perfect lullabies to help your worries fade away as you drift into an altered state of mind with his latest soothing EP, Sleepy.
---
Since emerging with his Itona alias, ENiGMA Dubz has shown us a soft and gentler side to his original sound. This project consists of tenderhearted elements that transport listeners to places high about the clouds. Releases like You, Ascending, and Reverie perfectly emphasize the vibrations and emotions that make up the frequencies. Recently, he's given fans a taste of his forthcoming EP with tracks "Lullaby," "One Time," and "Stay," and now Sleepy is being released in its entirety into the world on his own imprint Morii Records.
With each Itona release, listeners are reminded of the beauty in the world and the power of love as he pushes forth feels like a story and a gentle brush with emotions we seemingly sometimes forget. Sleepy is a magical journey through lush and vibrant dreamlands, filled with those pink, fluffy hues. For anyone who has trouble drifting away, might we suggest the magnificent sounds found within this marvelous four-track creation?
From the moment Sleepy begins, Itona transports listeners to extraordinary places filled with the most miraculous "Lullaby" that'll have you wanting to "Stay" forever. Music is one of the most powerful gifts we've ever received, and the Itona project and the sounds that have come from it are a beautiful reminder of that. Close your eyes and let the Sleepy vibrations melt your worries and enchant your dreams. Stream the EP on your preferred platform and read on for a more in-depth review of the project.
Stream Itona – Sleepy on Spotify:
---
This Sleepy dreamland is a safe haven that you'll want to float through forever.
Itona begins the EP with a captivating "Lullaby," complete with lo-fi beats and warm, comforting sounds that wrap you up and melt any fears away. Listeners should prepare to be swept up in a multitude of soundscapes that'll instantly ease the tension in their body and help them drift away to a velvety castle in the sky. This is also the first Itona track that sees live instruments layered into it. He worked with Rich Dicas to bring some beautiful guitar work into the piece and make it stand out even more – we can only hope that more is to come from these two.
At this moment, just imagine "One Time" that you're levitating high above the mountain tops, lifting further and further into the sky. The sweet melodies and subtle vocals swirl around you, filling your soul with a warmth so powerful it feels like light could burst out of your fingertips and toes. Those slow, hypnotizing, and nurturing sounds fill your ears as you drift further and further into a joyous vibrant world of clouds and melodies.
This track is also Itona's personal favorite from the EP. Speaking about the track he said it's "Straight-up vibes, very subtle production style, and a real nostalgic sound for me," before expanding on that to say "The synths and background ambiance reminds me of listening to music on tape, sitting there waiting to rewind those tracks I loved. No back skip, just patiently waiting with my Sony cassette player in my hand."
"Stay" arrives soon after and is without a doubt one of the standouts on the release as well. As soon as the lustrous harmonies begin to fill your ears, you'll know you're in for the sweetest of treats. The track is a delicacy of emotions that is sure to have listeners wanting to stay forever, dancing, and getting swept away in the velvety sounds. "Night Cap" brings this dream world to a close and is the perfect way to wrap up Sleepy. Another emotive and transparent lo-fi track that conjures up the most immaculate and powerful loving feelings.
Sleepy is a magical and beautiful journey through sight, sound, and a multitude of joyous and affectionate emotions. The Itona project is one that could cure the deepest of sadness and bring people together in the most powerful and beautiful ways. We cannot wait to hear what comes next from this brilliant and gifted tastemaker.
---
Itona – Sleepy – Tracklist:
Lullably
Stay
One Time
Night Cap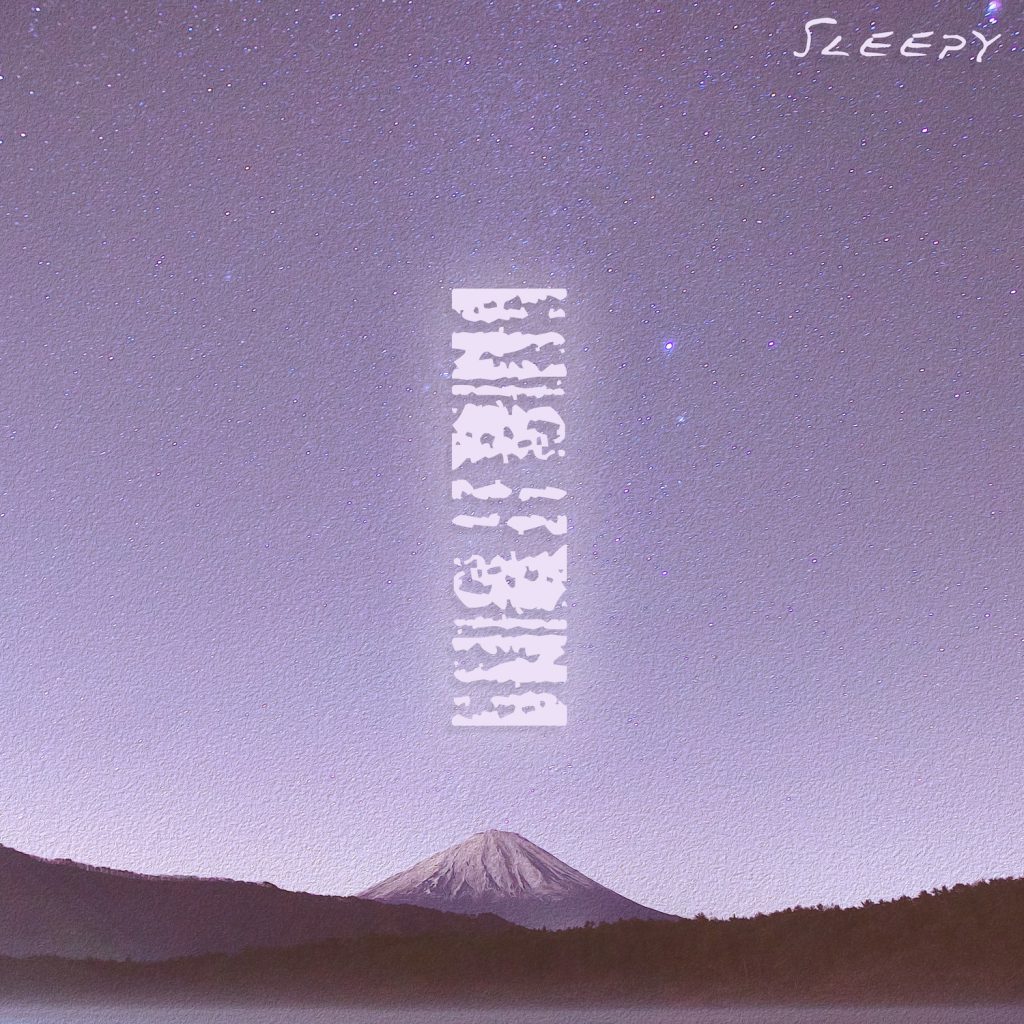 ---
Connect with Itona on Social Media:
Facebook | Twitter | Instagram | SoundCloud | YouTube