The first volume of Death By House Music has arrived with Wenzday taking the reins to curate house tunes from FreeFall, BLVNKSPVCE, and more.
---
While 40oz Cult might be most known for the releases on the label that have landed in the bass realm, the house music side of the label has continued to bubble up over the past few years as well. Wenzday, the collective's co-founder, has carved out a special niche in the scene as she continues to rise through the ranks and others on the imprint have brought forth everything from speed house to bass house as well. Last year, 40oz Cult dropped the third volume of Fear The Forty to further showcase this side of the label – and now Wenzday has curated a new series dubbed Death By House Music as well.
Out now across all platforms, Death By House Music, Vol. 1 features four fresh house tunes hand-selected by Wenzday from the minds of FreeFall, Fox'd, BLVNKSPVCE, and Jokr and Cashmiere. It begins with FreeFall's "Lift Off," which packs a punch from the moment it begins with chopped elements that will have listeners bouncing up, down, and side to side as the energetic beat consumes their soul. If you needed to shake off that heavy Thanksgiving Day meal then this tune will surely do the trick.
Fox'd arrives next and shows off his own immense production talents with "Got This." This banger of a bass house tune features fantastic vocals and breaks in the action that allow you to build up your energy before he delivers shuffle-inducing drops that are sure to have you searching for the play button so you can listen a second time.
Then, Jokr and Cashmiere arrive soon after and twist the dial on the bass house vibes by layering in a touch of hip-hop and midtempo for a unique experience on "Ace" that will hype you up ahead of any night out. And just when you think you can stop dancing, BLVNKSPVCE shows up to the party with "MIDNIGHT" in tow. This one brings the compilation to a close with some warbled, glitched-out elements that will satiate the cravings of bass and house lovers alike as they bob their heads along with the beat.
Listen to Death By House Music Vol. 1 on Spotify or your preferred platform, and stay tuned for more sounds from 40oz Cult on
Stream Death By House Music Vol. 1 on Spotify:
---
Death By House Music Vol. 1 – Tracklist:
FreeFall – Lift Off
Fox'd – Got This
Jokr, Cashmiere – Ace
BLVNKSPVCE – MIDNIGHT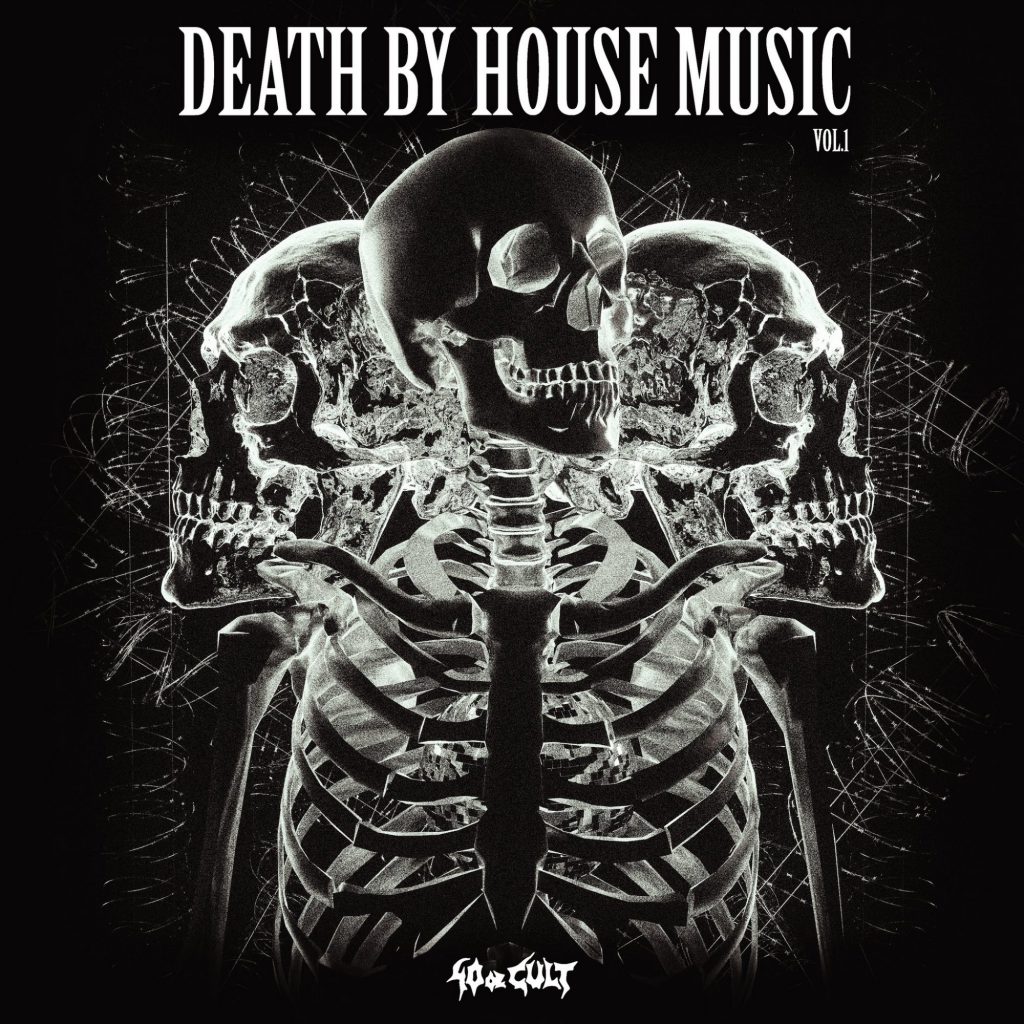 ---
Follow 40oz Cult on Social Media:
Website | Facebook | Twitter | Instagram | SoundCloud | YouTube