FuntCase showcases heavy hitters from an array of bass artists such as The Sausages, BrunchBeatz, Dr. Lobster, and more on DPMO, Vol. 4.
---
A few key names come to mind when you think of the pioneers of modern dubstep and FuntCase is one of them. Those who have been in the scene since its early days would say he's one of the OGs, and even over a decade later he's still proving that status to be well deserved. Between making some of the most instantly recognizable tracks in dubstep canon and taking the stage at some of the world's top festivals, he's made some colossal strides since first coming on to the scene years ago.
Since 2017, the producer's beloved DPMO compilations have served as an outlet for bass music's prime selects to showcase their talent – and historically it has delivered some of the wildest bangers to ever grace the ears of dubstep lovers. Last year, the man behind the mask took it upon himself to expand the brand into a label and the DPMO roster has grown to include an abundance of up-and-coming bass stars making their names ever since. Now, the latest edition of the series, DPMO, Vol. 4, has arrived and it's packed with 21 tracks of straight bass heaters.
DPMO stands for "Don't Piss Me Off," and each track throughout the compilation upholds that ethos to a T. The Sausages kick off Vol. 4 with an influx of pure aggression and riddim on "Off the Basics," followed up by an invitation for listeners to "Press Play to Die Instantly" by label regular Versa. Some more highlights from the first half come in the form of STEEZ and Titus1's "Killa" and FuntCase and Dr. Lobster's "Stompi Boi," which both deliver a slew of murderous riddim. For lovers of wonky bass, Doctor P's glitchy, video-game-inspired "Arcade Fire" is the perfect fix.
Transitioning into the second half of DPMO, Vol. 4, BrunchBeatz wreaks absolute havoc on "Biscuit" before FuntCase and Dani Poppitt get us in our feels on the melodic "Without – VIP." Diving in further, asáu visits low resonating frequencies on "Doom Scrolling" which is one of the compilation's most unique and mind-bending tracks. Additionally, Nosphere and PROTOS bring it all home on "Silicone Swing," which is the ideal closer due to its erratic and maniacal sound design.
This is just a taste of all the madness that's in tow on this compilation – there are so many fantastic tracks and artists to be discovered that giving it a full listen is a must. Check it out now on your preferred streaming platform and be sure to let us know in the comments which track is your favorite!
Stream FuntCase Presents: DPMO, Vol. 4 on Spotify:
---
FuntCase Presents: DPMO, Vol. 4 – Tracklist:
The Sausages – Off the Basics
Versa – Press Play to Die Instantly
FuntCase & BadKlaat – Raid
HAMRO & BloodThinnerz – Andros
STEEZ & Titus1 – Killa
Dr. Lobster – Plague Doctor
Doctor P & FuntCase – Arcade Fire
AKVMA & DVEIGHT – Hunters
Jub – Oh Yeah
FuntCase & Dr. Lobster – Stompi Boi
MASS PANIC – STEP BACK
BrunchBeatz – Biscuit
FuntCase & Dani Poppitt – Without (VIP)
Concentrates & SWIM DUBS – Cat Piss
asáu – Doom Scrolling
FuntCase & Chassi – Fear
WELON – Sharp Mace
Extant & XING KONG – Final Match
Chassi & AlienPark – Warzone
Agony – Terminate
Nosphere & PROTOS – Silicone Swing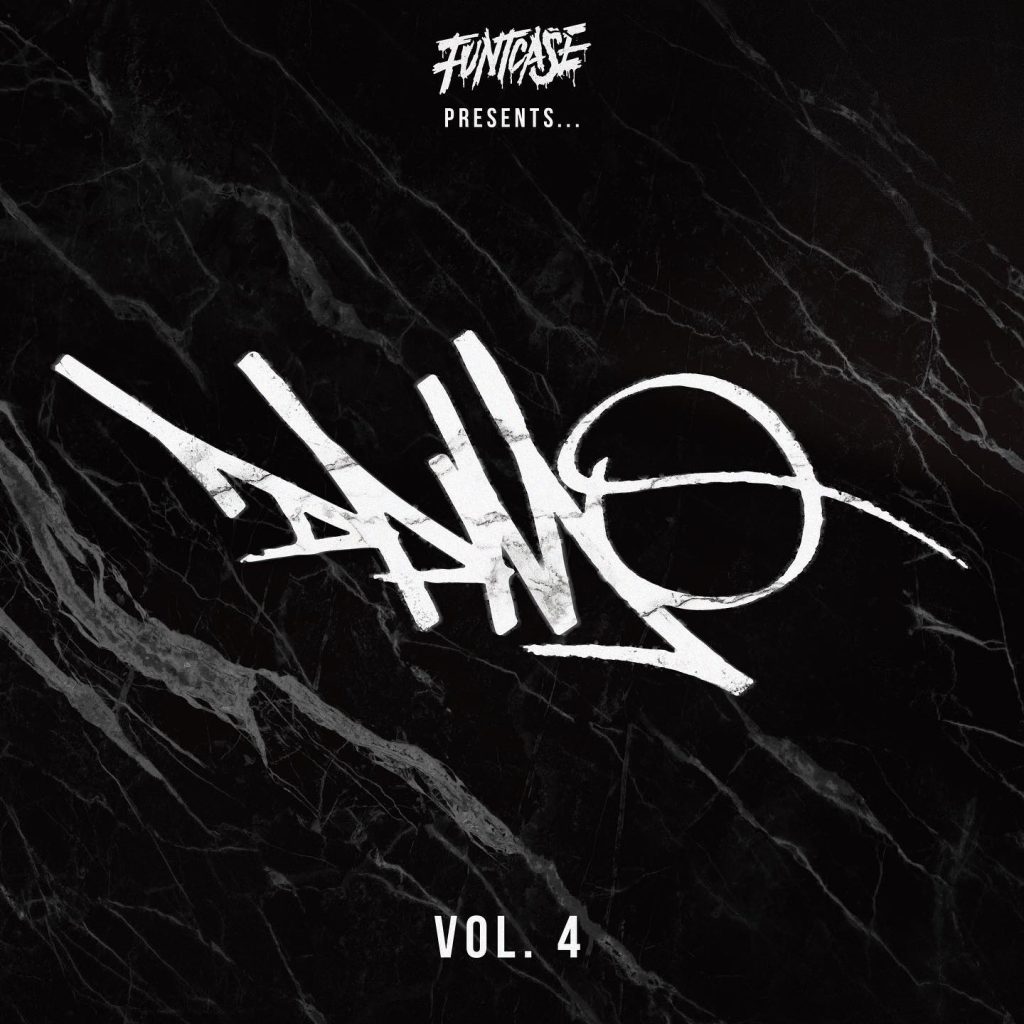 ---
Follow FuntCase on Social Media:
Facebook | Twitter | Instagram | SoundCloud | YouTube
Follow DPMO on Social Media:
Website | Facebook | Twitter | Instagram | SoundCloud