Dubstep legend FuntCase has debuted his DPMO imprint in style with the release of his latest EP, Corruption, that delivers mind-blowing tunes!
---
One of the most sought-after releases in the bass music scene over the past few years has been the DPMO compilation series from FuntCase. First touching down back in 2017, the series has since featured a number of established artists and rising stars alike while further showcasing talents during a massive fall tour last year. Now, after releasing the most recent edition of the series back in March, FuntCase is looking to continue to grow the brand by launching DPMO as a label as well.
Not only will DPMO be a place for FuntCase to release his own music, but it will also further his mission of showcasing masterful production from rising stars. And what better way to give listeners a taste of what's in store than by leading the charge with a fresh EP to pair with the launch of the label? That's right, FuntCase has delivered his latest EP, Corruption, that clocks in at four tracks and helps showcase the next era of the bass music scene.
FuntCase handpicked artists to collaborate with for the tracks on Corruption and each one is absolutely insane. He kicks off the EP by teaming up with Versa for "Kill Confirmed," a futuristic track that flourishes with T-Rex stomping vibes and heavy synths. Yaks, on the other hand, helps bring "Bodying" to life with Jus Rival on the track that's filled with violent whomps and electrifying basslines. The second half of the EP is just as unreal with artists like Jkyl & Hyde and Stoned LeveL joining in on the fun to demolish listeners with "Transmission" and "Wolfpack."
After releasing this thrilling EP, we cant wait to see what's on the horizon for FuntCase and the DPMO imprint, make sure to follow on social media to stay in the know for future releases. And if you want to enjoy a first-hand experience with this talented crew, be sure to tune in on Friday, December 4 at 8pm PT to catch their virtual label launch with the Bassrush team over on Insomniac TV!
If you want to dive deeper into FuntCase's Corruption EP be sure to listen to it on Spotify or your favorite platform, and don't forget to tell us your thoughts in the comments below!
Stream FuntCase – Corruption EP on Spotify:
---
FuntCase – Corruption EP – Tracklist:
FuntCase x Versa – Kill Confirmed
FuntCase x Yakz – Bodying feat. Rival
FuntCase x Jkyl & Hyde – Transmission
FuntCase x Stoned LeveL – Wolfpack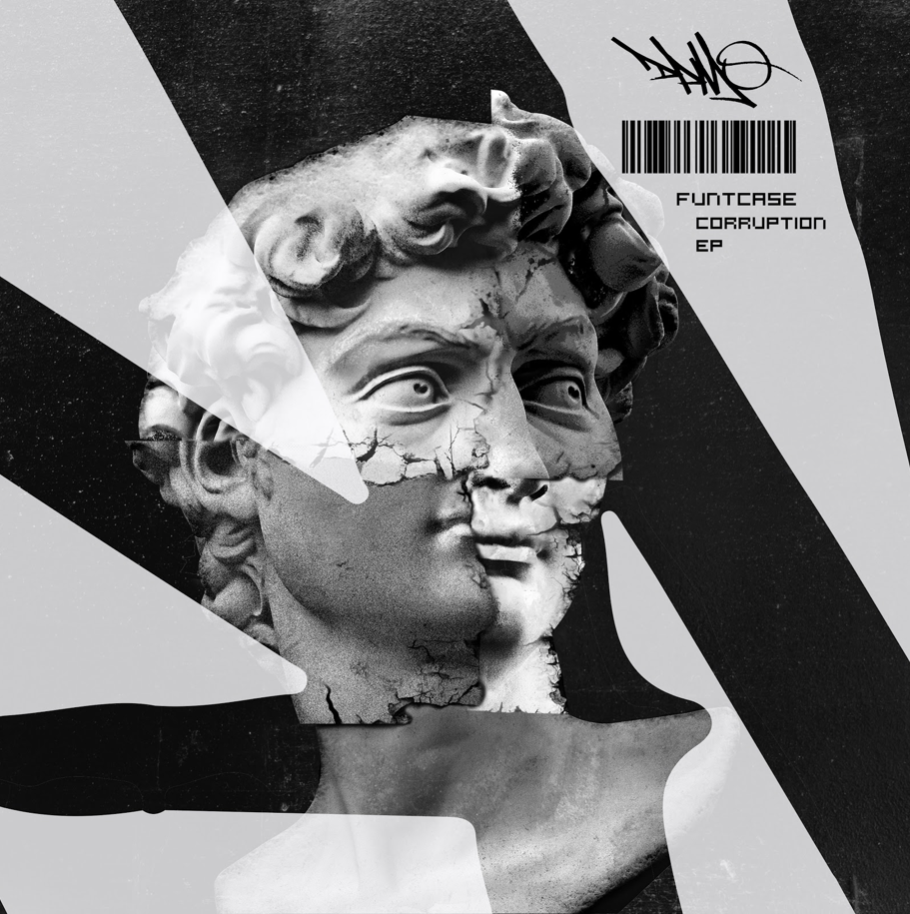 ---
Connect with FuntCase on Social Media:
Facebook | Twitter | Instagram | SoundCloud | YouTube
Connect with DPMO on Social Media:
Website | Facebook | Twitter | Instagram | SoundCloud