Space Wizard is gracing Holy Ship! Wrecked with his signature sound this year – and he's curated an exhilarating mix ahead of the festival.
---
Holy Ship! is a name that's widely known in the festival community, and rightfully so. From their sea-faring editions to the ones on land, they've brought diverse artists spanning a wide variety of genres. This year, they're setting their sights on the sandy shores of the Hard Rock Riviera Maya in Mexico for another Holy Ship! Wrecked adventure on December 3-7. While the lineup is brimming with talent, one of the artists taking the stage during the festival who continues to impress with his unique style is Space Wizard.
Since his emergence on the scene, Space Wizard has quickly made a name for himself with his experimental soundscapes in tow. Projects like Prometheus and The Marble Room highlight everything that he brings to this corner of bass music and so much more. He continues to push forth new and exciting sounds and brings endless amounts of energy along with him – and speaking of exciting sounds, just wait till you hear the mixtape he's cooked up for Holy Ship! Wrecked ahead of the festival.
It's probably a good thing Holy Ship! is on land again this year because after hearing the sounds that permeate this mixtape everyone would be falling overboard from wiggling so hard. The dynamic mixtape features an array of tracks including "Pyramids" and plenty more throughout its 45-minute runtime to help everyone prepare for the madness that is sure to ensue next month on the beach in Mexico.
If you're still hoping to attend this year's Holy! Ship Wrecked, you can join the waitlist on their website. But for now, enjoy those sweet, weird, and brain-scrambling sounds Space Wizard has put together in the mix below!
Stream Holy Ship! Wrecked 2021 Official Mixtape Series: Space Wizard on SoundCloud:
---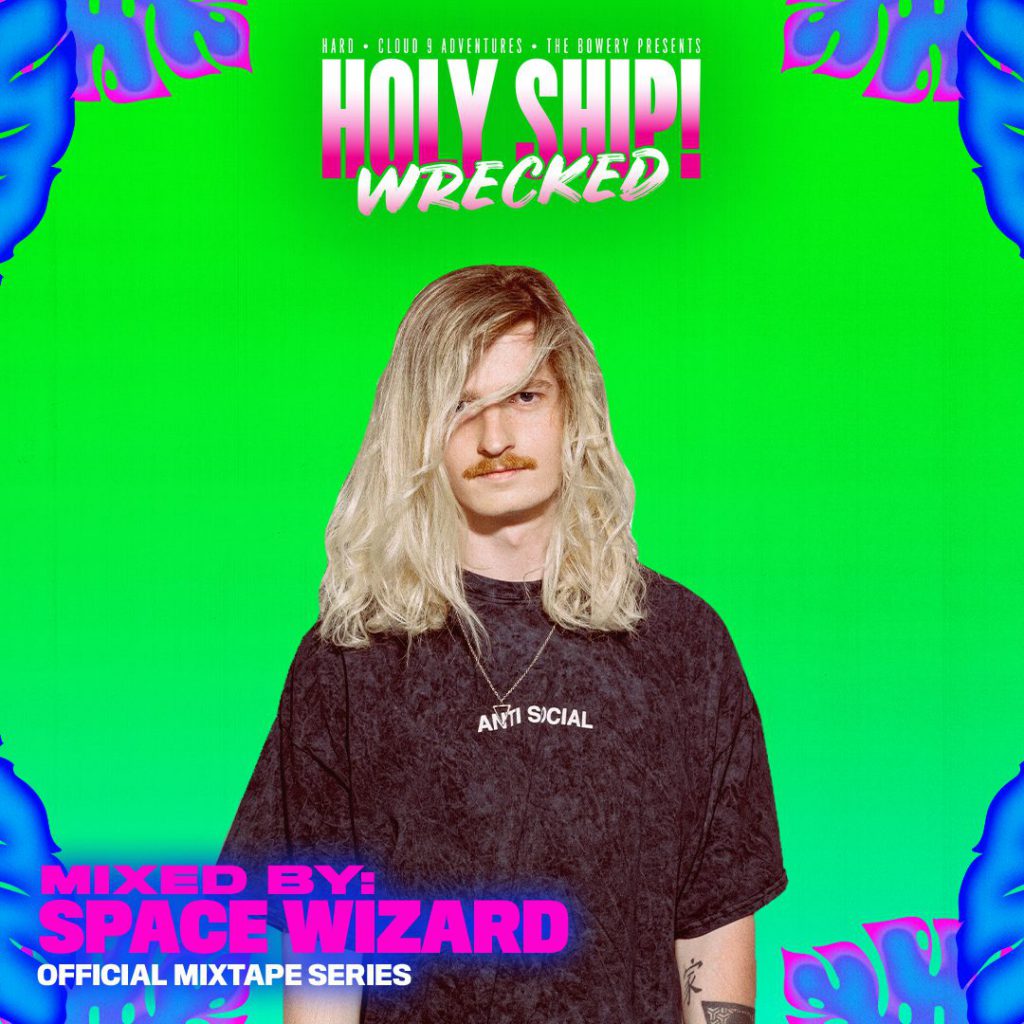 ---
Connect with Space Wizard on Social Media:
Facebook | Twitter | Instagram | SoundCloud | Spotify