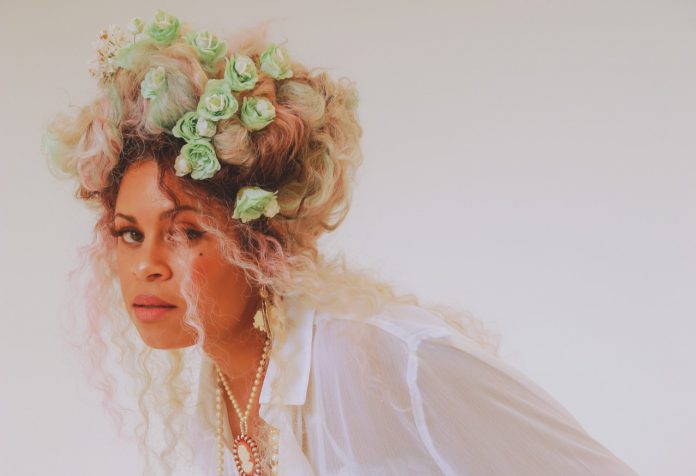 Aluna partners up with Pollen to curate Noir Fever, a three-day music festival in New Orleans over Memorial Day Weekend in 2022!
---
Aluna Frances is a force to be reckoned with, especially in dance music. This melanated mama is a divine goddess who continues to use her platform for good. She's an advocate for inclusion riders and for more Black and LGTBQ+ representation in dance music as a whole. After the death of George Floyd, Aluna released a powerful open letter and has since prioritized uplifting Black voices in the community. It's essential to keep in mind that she's doing all this work in addition to creating and producing music.
Since diversity and inclusion remains an afterthought for many booking teams and festivals, Aluna took matters into her own hands. Today, Aluna announced her very own festival, Noir Fever, which is set to take place in New Orleans over Memorial Day weekend, May 27-30, 2022. In partnership with Pollen, this experience focuses on celebrating Black and LGTBQ+ communities and the role they continue to play in dance music and the culture.
Aluna and team have so much planned for this, including an all-Black lineup, educational speaker sessions, warehouse parties, workshops, a marketplace for Black-owned brands, and so much more. The initial lineup is stacked with legends, including KAYTRANADA, TSHA, Kaleena Zanders, Channel Tres, Duckwrth, and more. But wait, there's more, Aluna is also giving us Kevin Saunderson, one of the three techno pioneers, and Chicago house legend Derrick Carter. Talk about nothing but straight heat!
In addition to Noir Fever taking place in New Orleans, an iconic city rich in culture, it's an opportunity for marginalized communities and allies to come together and celebrate that melanin magic. For once, there's a festival that caters to us, and Aluna is the reason why it's even happening, so kudos to her for being the change we want to see.
Noir Fever is offering packages and payment plans for the event. You can head over to the official Noir Fever website for more details. Be sure to sign for updates so you get can get early access to the presale for this historic event!
---
Aluna's Noir Fever New Orleans 2022 – Initial Lineup: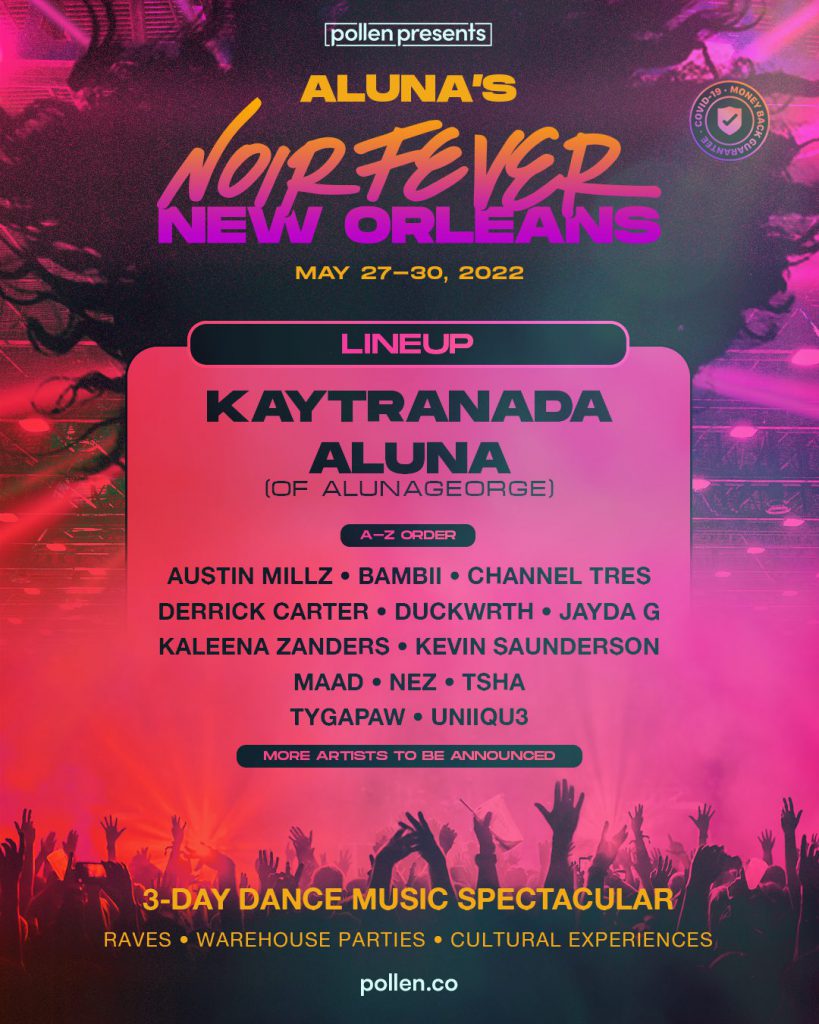 ---
Aluna's Noir Fever New Orleans 2022 – Initial Lineup By Artist:
Kaytranda
Aluna (of AlunaGeorge)
Austin Millz
Bambii
Channel Tres
Derrick Carter
Duckwrth
Jayda G
Kaleena Zanders
Kevin Saunderson
MAAD
NEZ
TSHA
Tygapaw
UNIIQU3
+ More artists to be announced!
---
Follow Noir Fever on Social Media: