The collaborative Kitty/Follow Me EP from AIRGLO and Exile is an elegant take on both artists' signature styles in the drum and bass realm.
---
With Halloween in the rearview mirror and Thanksgiving just around the corner, it's time to officially re-enact our traditional annual transition from fall into winter. For many this year, that means marking their calendars with all of the best holiday shows, refreshing their closet with their comfiest sweaters – but for drum and bass lovers, it means cozying up with the latest EP from AIRGLO and Exile.
Released on underground British DnB label Dance Concept, the Kitty/Follow Me EP is a strong two-track project which is a sophisticated showcase of the full spectrum of production skills held by these two prominent rising artists. Boasting a special high-energy warmth, both tracks on this EP are the perfect sonic companion for your next Friendsgiving gathering of bassheads, guaranteed to get you dancing no matter what the setting.
On Kitty/Follow Me, Exile and AIRGLO bring the funk and plenty of sass with it. "Kitty" opens up with a warm, jazzy intro featuring a pleasant piano melody and acoustic bass guitar lead. This is gradually juxtaposed with the introduction of a fat, foghorn-style bassline that immediately brings a touch of attitude to the track's elegance. It gives listeners a wonderful glimpse into AIRGLO's classical music training, as he and Exile contrast a minimalist, stripped-down DnB composition with impeccable modern sound design that punches up the energy with each occurrence. This simple backdrop allows each element to be highlighted – from the ear-grabbing bells to the quivering, gliding basslines – and envelops you in a sense of comfort while also empowering you to go explore.
The second track, "Follow Me," is like the atmospheric sibling of the first, incorporating full melodic vocal hooks from CXC and delivering an overall more distinct Liquid DnB vibe while still preserving that feeling of angst. Commanding you to "follow me wherever I go," this track drives the point home that this dynamic EP is about both comfort and invigoration. Rebellion and restraint.
After all, both AIRGLO and Exile have signature styles characterized by classic DnB drums, heavy and deep growling basslines, and rave-era style vocals. Here, they bring an even greater sense of elegance to those signature styles by finding that perfect line between maximalism and simplicity. Whether you're a fan of the likes of DnB dons like Kimyan Law who also fuses classical music influences with contemporary production, or you're just looking for a high-energy soundtrack for your evening, this EP will surely be the dish for you to dig into.
Listen to this newest EP from Exile and AIRGLO on Spotify below, download/stream these tracks on your favorite platform, and let us know what you think in the comments below!
Stream Exile and AIRGLO – Kitty/Follow Me EP on Spotify:
---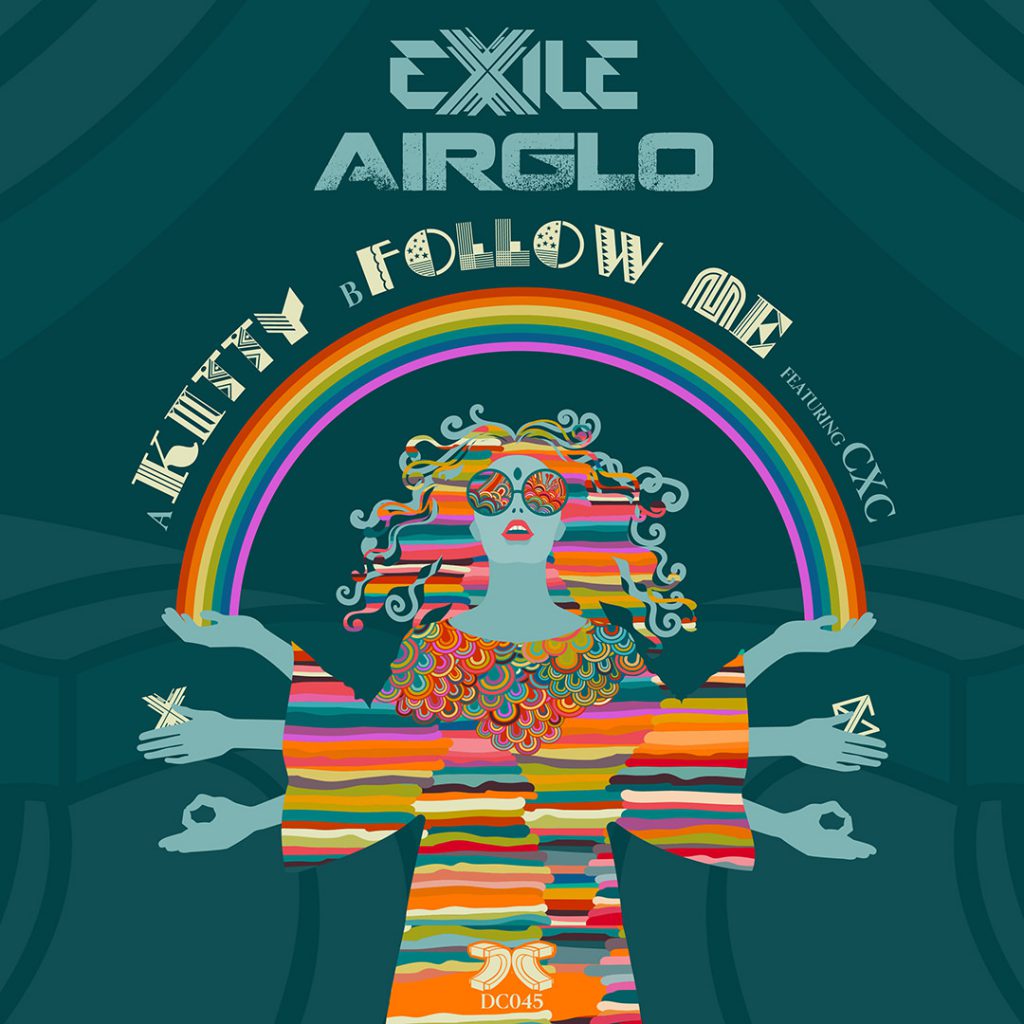 ---
Follow AIRGLO on Social Media:
Facebook | Twitter | Instagram | SoundCloud
Follow Exile on Social Media:
Facebook | Twitter | Instagram | SoundCloud