Rising artist Vusive explores a plethora of dynamic bass sounds on his latest release, the four-track Dichotomy EP, on Solace Family.
---
If you haven't had the chance to give Vusive your ears be prepared for a pleasant surprise. His sounds have caught the attention of many and his following continues to grow in the scene, especially after gaining support from artists like Tsuruda and Chee. Influenced by a range of genres including hip hop, jazz, electronic, indie, and metal, Vusive has experimented with a blend of heavy sounds and soulful melodies throughout his discography. Now, his latest release, Dichotomy, further adds to his story as he takes listeners on a voyage through a vast soundscape.
From the moment you press play on "Capture," Vusive immediately grabs hold of your soul with an enchanting soundscape. The intro gently guides listeners with hypnotic sounds to lead them into to the unknown, but that mysterious destination is disclosed soon after as a bass haven. This track is the perfect taste of what's to come from the rest on the EP.
Comforting sonic elements wrap around the mind once "Pearl" begins. But much akin to the lead track, its atmospheric nature drops into an experience filled to the brim with avant garde bass that will surely have you wanting your volume set to max. "Guap" steps up to the plate next and brings forth a marriage of hip-hop and wubs that is perfection. By the time the second drop hits you've been exposed to Vusive's diverse textures that leave you wanting more before the track even ends.
To finish everyone off, Vusive delivers "Sleepy Hallow" that begins with a softer build up before he explores a more future bass sound that packs its own punch. It feels as if fairies have you under a spell and are leading you down into an intriguing hallow as a sense of wonderment and curiosity fills your entire being.
From beautiful live instruments to samples that bring out your inner hip-hop guru, Vusive's diversity of sounds on Ditchotomy is so apparent that everyone can find something they appreciate and love. Keep your eyes peeled for more unique soundscapes to come from this talented artist.
Listen to Dichotomy on Spotify or your preferred streaming service and let us know what you think in the comments!
Stream Vusive – Dichotomy on Spotify:
---
Vusive – Dichotomy – Tracklist:
Capture
Pearl
Guap
Sleepy Hallow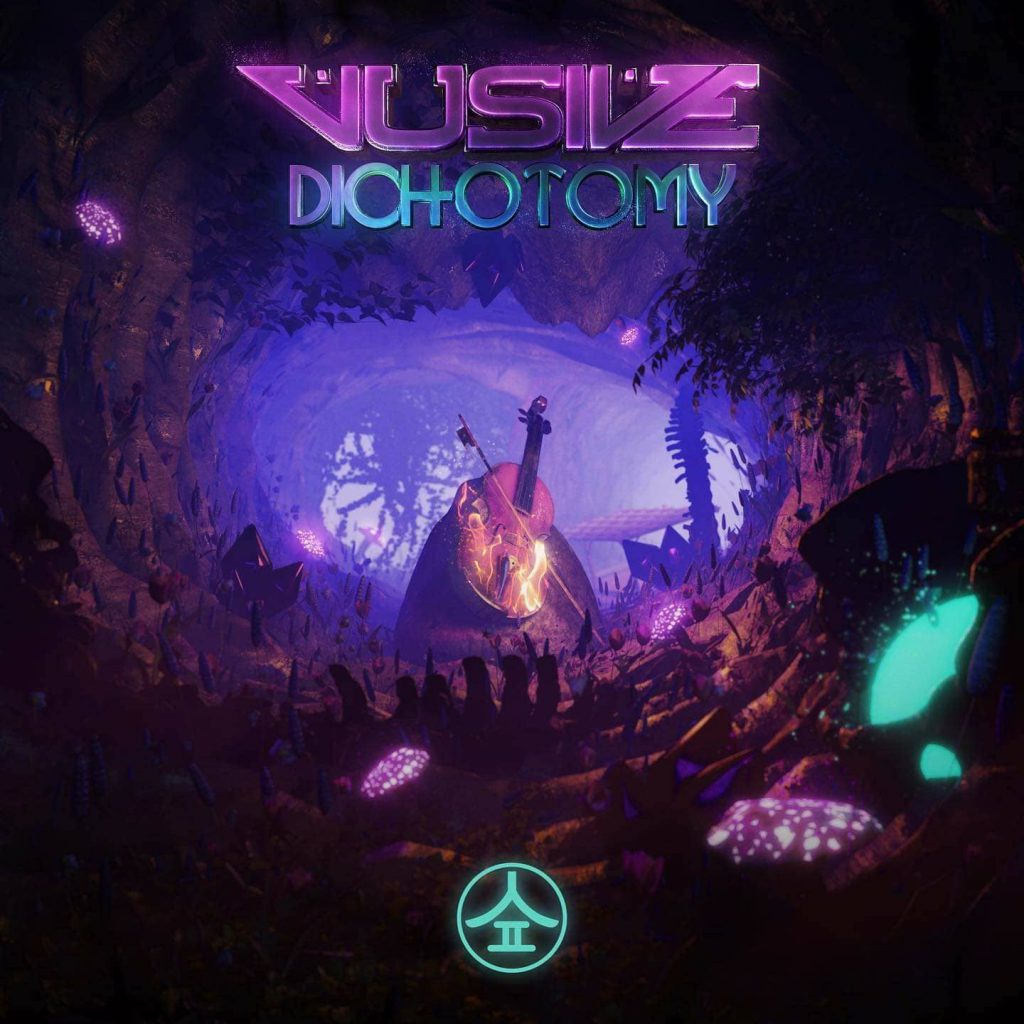 ---
Connect with Vusive on Social Media:
Facebook | Twitter | Instagram | SoundCloud