Dive into No-e's latest release on Hot Creations, the three-track A-List EP that tantalizes and brings the fun.
---
When the head of Jamie Jones, isn't playing a festival or releasing his own tunes, he has quite the knack for showcasing upcoming talent across the globe on his Hot Creations label. For their latest release, he brings on Welsh DJ and producer No-e for the three-track A-List EP. As the artist is just starting his creative journey, there is no doubt that No-e will turn heads with his energetic and soothing beats.
There's never been a better time to unleash A-List than right now, when the world is slowly re-opening and we're returning to events. No-e starts with the electrifying four-to-the-floor title track "A-List" to get everyone's system sky-rocketing. This one draws the listener's attention to uplifting, shuffling beats and vocals boasting a flashy lifestyle worth daydreaming about. Towards the end of the track, the focus is primarily on the rolling bassline that keeps the temperature rising.
Soothing the energy from the last track, "Fleek" comes into form, offering soft staccato hi-hats while snares grab hold and invite the listener to dive in for more. The patterns within "Fleek" provide a chill and retro-style mix. Listeners will quickly gravitate to the wavelength and vocals, which provide a rhythmic journey. These elements make for a controlled blend of bliss when listening, while the subtle pops of oscillators add a darker tone throughout the beats.
As the previous track abruptly stops, "Get It" takes shapes with whirling, subdued arpeggios in the background, which guides the listener into a relaxed state. The track features cool keys that offer the tone of summer fading. The deep keys offer a tropical escape with their chord progressions and passion! 
Listen to A-List on Spotify or on your preferred platform, and let us know what your thoughts are in the comments!
Stream No-e – A List EP on Spotify:
---
N0-e – A List EP- Tracklist:
A-List
Fleek
Get it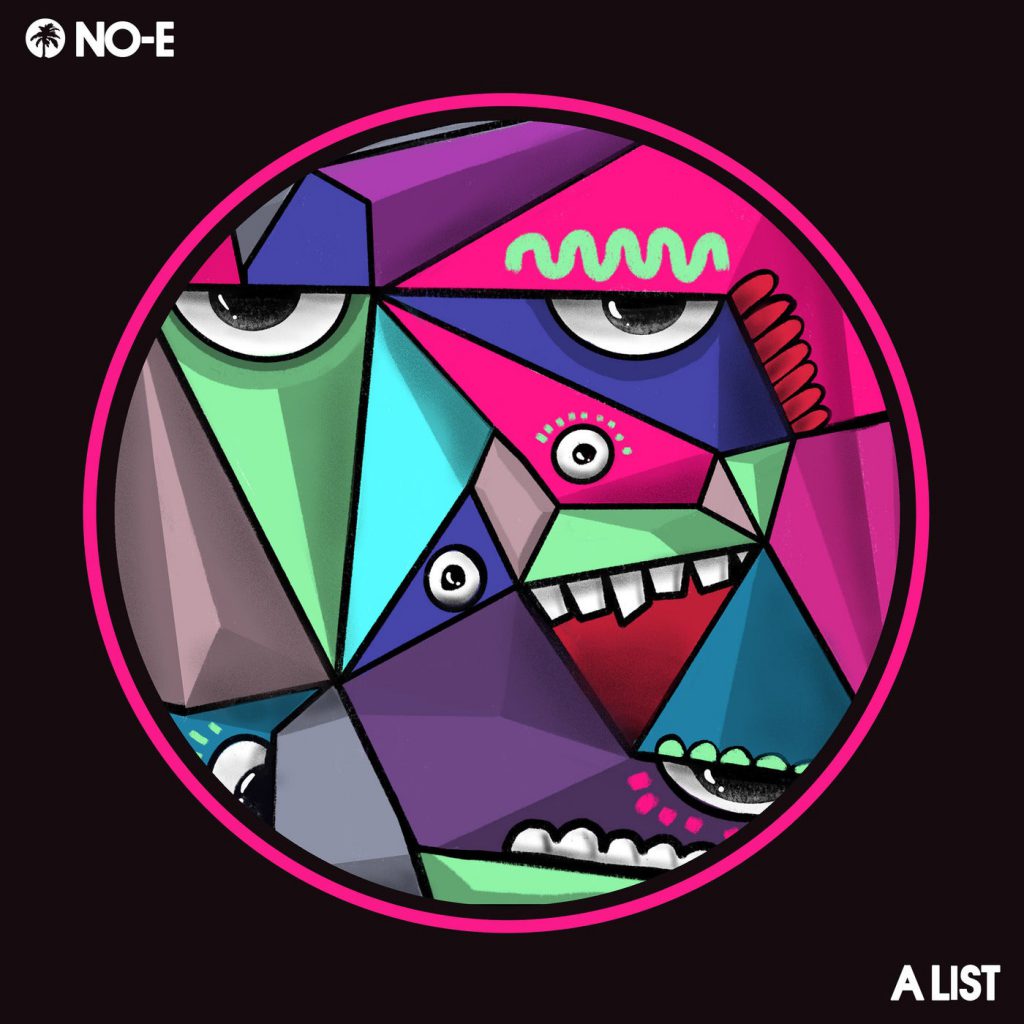 ---
Follow No-e On Social Media:
Follow Hot Creations on Social Media:
Website | Facebook | Twitter | Instagram | SoundCloud | YouTube