San Holo's imprint bitbird is back with the fourth installment of its Gouldian Finch compilation featuring 20 diverse, groundbreaking tracks.
---
Bitbird is the home of genre-benders. Since its inception, the label's founder San Holo continues to make room for unconventional artists to create music that defies any label or genre. He empowers rising talent across the world to experiment with their sound and share their creations freely with the dance community. There's power in versatility and inclusion, and bitbird is leading the charge in both areas. 
Earlier this year, bitbird dropped create together that featured a number of stunning tunes, and fans patiently waited for news of the next volume of the Gouldian Finch series that began back in 2016. Now, their cravings have been answered as Gouldian Finch 4 has been released for the world to hear and it features 20 tracks from a wide variety of talent, big and small. This time around, the series is a colorful collection of tunes that are diverse, heartfelt, and personal. It's full of emotion and beautiful sounds from start to finish.
There's something for everyone on Gouldian Finch 4. The compilation kicks off with Oyeme's "Mirror Friend," a beautifully constructed tune that's calming and tender. The gentle vocals make you feel as if you're floating through the clouds as the guitar plays peacefully in the background. Things get experimental and trippy on Flawed Mangoes "ULTRAMAGNET," which feels like an electronic freestyle. 
Pocket and Rohaan deliver a dreamy fast-break tune on "idontwannabeafraid," and TAILS treats us to three minutes of pure bliss on "CLOSE2ME," a song that lives on repeat. Mystk delights the ears with his soulful vocals on "Together in This Cold World," a track that gives James Blake a run for his money. Yeah, that's right. His vocals are that incredible and worthy of all our praises. 
Golden Vessel and rei so la will put your soul at ease on "Jersey City," a tune that's the perfect blend of indie and r&b. Whether you're at the park chilling with friends or driving up the Pacific coast, this song is a vibe. Slow Magic and Casilofi will make you feel something on their tracks "OPEN" and "Sunº." And the closing track "when ur around" with San Holo, Taska Black, Flaws, and Mystk will bring tears to your eyes because it's a beautiful body of art produced by magical beings. 
This compilation is the door that leads you to innovative sounds by rising creative geniuses. Spread your wings and treat yourself to something new. Embrace the beautiful sounds of Gouldian Finch 4 and refill your soul in the best way possible. Listen to the compilation on Spotify or your preferred platform, and let us know which tune stood out to you the most in the comments!
Stream bitbird's – Gouldian Finch 4 on Spotify:
---
bitbird's – Gouldian Finch 4 – Tracklist:
Oyeme – Mirror Friend
dobi, Azziah – as we hang up a picture
Duskus – Holding U
Flawed Mangoes – ULTRAMAGNET
Pocket, Rohaan – idontwannabeafraid
Tails – CLOSE2ME
Couros – Untitled21
phritz – wilmette
Slow Magic – OPEN
acloudyskye, N33T – Nothing Else
On Planets, Flaws – Better Than
Golden Vessel, rei so la – Jersey City
Casilofi – Sunº
ILIVEHERE., Holyoke – With us
Dot – Want To Say
Mystk – Together in This Cold World
Duumu – stickerpack
Laxcity – Daydream
bonjr, enesai – to change perspectives
San Holo, Taska Black, Flaws, Mystk, bitbird – when ur around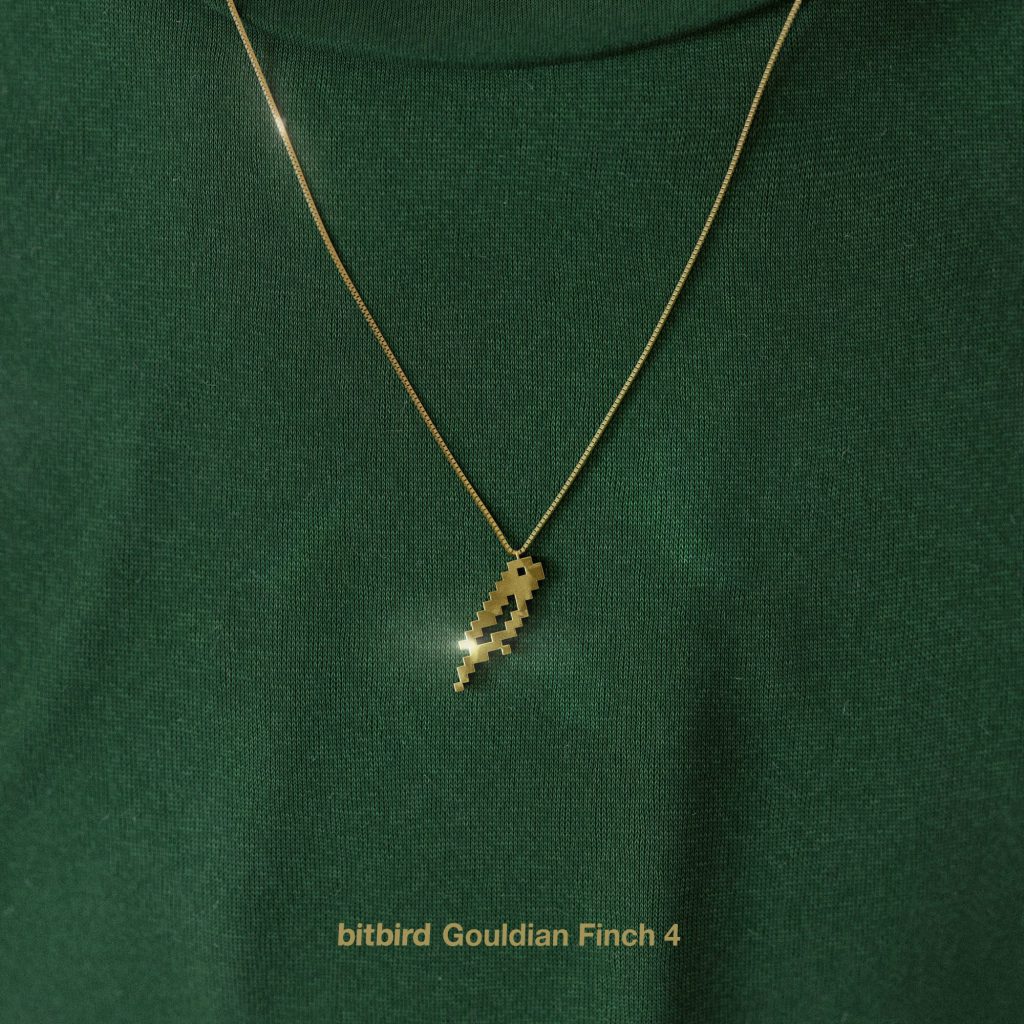 ---
Follow bitbird on Social Media:
Website | Facebook | Twitter | Instagram | SoundCloud | YouTube