John 00 Fleming set out to tell a new story in 2021 and after dropping "Explorer" and "The Finding," he's unveiled the latest chapter, "Corruption."
---
John 00 Fleming isn't just a DJ and producer who has moved crowds for decades with his brilliant releases and performances, he's also a dedicated storyteller. While this has most prominently been heard in his impressive open-to-close sets, the decorated champion of trance and progressive looked to shake up the scene in 2021 by setting off on a new journey with a chronicle of singles in tow.
In March, he unveiled the first chapter, "Explorer," that clocked in at ten minutes and offered up a fresh soundscape dripping with progressive elements. Then, in May, he delivered the second chapter, "The Finding," to further showcase his skills in creating cinematic experiences that still find a way to move bodies along with them. Now, the third chapter, "Corruption," has been released for the masses to soak in.
John 00 Fleming didn't embark on "Corruption" by himself, as for this tune he looked to Fuenka to further add to the immersion of the track. And with a whopping 17-minute runtime, it completely bucks the current trend of radio edits that are shortened to satiate the desires of the Spotify gods. Instead, it's a prime example of how artists can weave a story into a story as it begins with a mood-setting intro layered with tribal percussion, crickets chirping, and yearning vocals, before jettisoning listeners into a realm of deep, progressive tones.
Once you've set off on the ride there's no turning back as the throbbing drums leave you at the mercy of John and Fuenka. The steady beat hypnotizes the mind, keeping everyone calm as layer upon layer is added to pick up the pace as the story unfolds. "Corruption" gets more trippy as the seconds tick away and acid tones from the 303 synth arrive to blast listeners off to a different place in time and space. It will leave you wondering where exactly these two might be taking you, whether it be somewhere else in the cosmos or to an entirely different plane of existence. Either way, you're in safe hands with John 00 Fleming and Fuenka guiding the way.
Immerse yourself in the latest release from John 00 Fleming, purchase "Chapter 3 – Corruption" on Beatport, and let us know what your thoughts are in the comments!
Stream John 00 Fleming & Fuenka  – "Chapter 3: Corruption" on Spotify:
---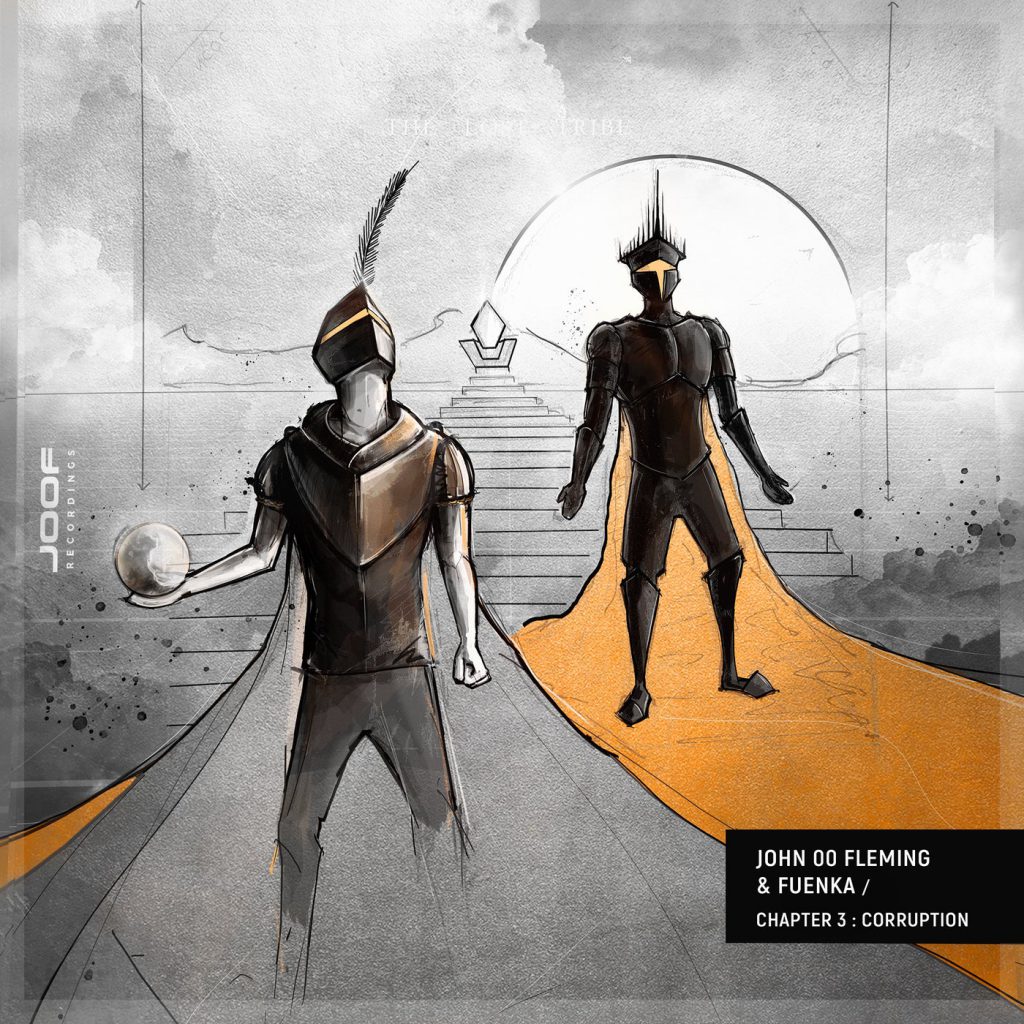 ---
Follow John 00 Fleming on Social Media:
Website | Facebook | Twitter | Instagram | SoundCloud