After two quiet years without a release, John 00 Fleming roared back onto the scene with "The Explorer," the first chapter of his new series.
---
When you discuss monumental artists in the trance scene, John 00 Fleming is a name that simply must be included in the conversation. For decades he has proudly waved the banner of the genre and pushed the sounds of progressive and psytrance forward through his own releases and those on his label JOOF Recordings.
The past few years have been quite a ride for John 00 Fleming as well, especially after curating the progressive stage at ASOT 850 back in 2018 and releasing JOOF Editions Vol. 4 and Galactic Transmissions that same year. Of course, true to his roots, JOOF's mastery doesn't just extend to production and duties as a label-boss, as his performances are truly out of this world as well. Whether spinning an open-to-close set or taking the virtual stage during the pandemic, he continues to take his fans on a journey with each passing set.
Since the release of "Space Odyssey," JOOF 20 Years, and JOOF Editions Vol. 5 back in 2019, it's been quiet on the release front from John 00 Fleming. But now the wait for fresh beats is finally over with the release of "The Explorer," the first chapter in his new series of singles that further builds on the storytelling nature of his sound. Although It's a touch more on the house side of the spectrum the deep, driving tone in this track heightens the senses as the exploration of this new world begins across its nearly ten and a half minute runtime.
Looking to gain some extra insight into the tune and the future of the series, we jumped at the opportunity for a quick chat with John 00 Fleming. So listen to "The Explorer – Chapter 1" on Spotify, download a copy on Beatport, and read on for the quick conversation to dive deeper into the release.
Listen to John 00 Fleming's "The Explorer – Chapter 1" on Spotify:
---
Congratulations on the release of "The Explorer," it's an absolute stunner of a tune. It's also your first in two years and deviates from your trancier side a bit. What drew you to creating this immersive soundscape? Were there specific influences that led to its development?
There's the big debate these days, what is Trance? You'll get a different answer from each generation you ask and if people dug deeper into the roots of this genre you'll see the influence that bought me to make "The Explorer." Most people don't go past the late '90s in thinking that when Trance was born, you need to go back a further decade to the late '80s to when Trance was officially born.
I was fortunate to be professionally DJing through those times and like to think I played my part in showing the world a new forward-thinking genre. If anything I'm revisiting my roots of how Trance was born, being a related cousin to Techno, I guess I'm taking a step back to Trance. Go be an 'explorer' and discover the roots of Trance.
You indicated with this release that it is just the first chapter of a larger story that is being developed. Can you share a bit about your plans for this adventure? What can fans expect in the future?
When I play sets or make music it should always have a story, the best ones are the ones that keep you on the edge of your seat wondering what's going to be happening next, like this one…
Throughout the pandemic, you've kept your fans satiated with plenty of livestream performances on platforms like Twitch and Facebook. What are your thoughts on the explosion of electronic music in this space?
Positives have to come from this terrible world situation, hopefully, people have discovered new music, new genres, new DJs that they may not have done before. In our old world, they would have had to commit to buying a ticket to a club and all the expense around it, it only takes a few bad nights and you stop doing this and play safe instead. That process is so much easier at home, if you don't like something simply keep clicking until you resonate with something + you have the extra tools of online chatter and recommendations online. Let's hope this continues.
Many artists have discussed over the past year that with the lack of club shows and festivals the playing field has been leveled. Do you feel that smaller artists have been able to find their way into more speakers during this time?
I'm hoping change will come and people will support the next generation of talent, especially as they've been given a stronger voice online/streaming, but I also worry about what will be left. I already know of many clubs that have already gone bankrupt and couldn't sustain this rough ride, prior to the pandemic there were already too many DJs out there fighting for each gig, there will now be even more and unfortunately fewer clubs.
Finally, as a legend in the scene and someone who has traveled to the beat of their own drum, what piece of advice would you give to other artists who are looking to embrace the ethos of being a true tastemaking DJ?
It's the same thing I've repeated for many years, stop copying others, jumping on fashionable music fads as you'll just be the same as the masses, be brave and do your own thing and then you'll stand out and be honest musically.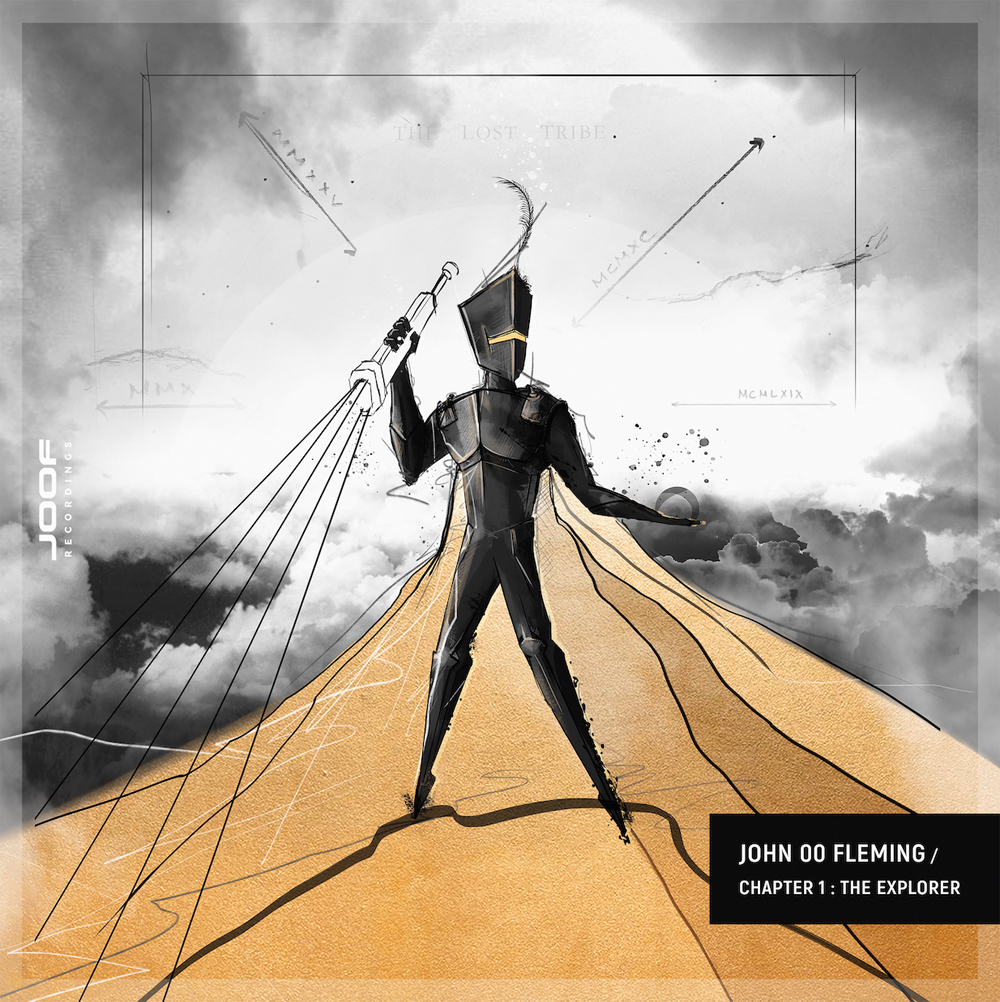 ---
Follow John 00 Fleming on Social Media:
Website | Facebook | Twitter | Instagram | SoundCloud