Rising producer PARKER makes a statement with his multi-genre album GATEWAY and gives listeners a glimpse into his personal experience.
---
Three years after releasing his first EP, Sparks, up-and-coming producer PARKER presents his first full-length album, GATEWAY. GATEWAY defies genre constraints, pulling influences from both in and out of electronic music. There is something for everyone whether you enjoy future bass, drum and bass, deep house, and mid-tempo, or alternative, indie rock, and hip-hop. Listeners were given a taste of the emotive yet danceable offering with two leading singles and a mini-mix on Audius teasing the album in September – and now GATEWAY is finally available for everyone to stream.
PARKER took the opportunity over the past year and a half to reflect on his experience and channel that into music. "I started Gateway when I was extremely lost. I felt like I wasn't being myself with music. The only thing that felt right was creating my first album," he said when asked about the creation of this album. "Each record I slowly started to find my creativity and make music for me, Not anyone else, Not worrying about opinions from others or listening to anyone's direction. Each record you will feel and hear my creativity pull me out of the biggest roadblock in my career."
The result is an album that's uplifting and serves as a reflection of his authenticity. Listen to PARKER's album GATEWAY on Spotify and read on for a deeper dive into the album!
Stream PARKER – GATEWAY on Spotify:
---
GATEWAY opens with the cinematic "Prelude," which moves seamlessly into "Dynamite."
The third single preceding the full album, "Dynamite" is driven by moving piano chords and lyrics that explore the quest for strength after tiring from defeat in love. The build culminates to a powerful melodic bass drop, reminiscent of early Ophelia releases. Next, comes the title track "Gateway" featuring Lucas Marx, which takes a darker turn and shows off PAKRER's prowess in creating a drum and bass banger.
PARKER recruits Lauren Cimorelli, known for the a cappella group she's in with her sisters, for "Gone." Here, future bass and dance-pop influences take the forefront for this fun track that's sure to be an earworm. Mike Robert lends his vocals on "The Night," which also leans into an indie punk hook and future bass drop, perfect for fading summer nights.
Things take a turn toward midtempo bass in "Thorns." This track is one of the most compelling with its dark undertones and pitched-down vocal sample. "Summa" keeps us on our toes with a four-on-the-floor house track with funky, nostalgic elements. It brings disco and 90s rave together in a fun, groovy way. Surprises don't stop there as the album moves to the hip-hop forward "El Jefe."
PARKER elicits some of the best in dance music for sonic inspiration, and this is clear in "Neptune."
It's hard not to miss the driving Daft Punk sound that penetrates this track. Glimpses of influences from Porter Robinson, GRYFFIN, Illenium, and other heavy-hitters appear throughout which goes to show PARKER's versatility as a producer. He is able to take sounds we love but make them entirely his own. "Gateway" makes a huge statement with offerings for all palettes.
To round out the album, PARKER plays with childlike energy and innocence in "Immature" as a xylophone melody bounces up and down. DEANNA lends her emotive vocals on the anthemic "Control" before "Stay" takes us home with a dynamic future bass heater.
PARKER makes an impressive introduction, showing off his tastes and skill as a producer in the 15-track debut. GATEWAY is definitely one that can be enjoyed one track at a time or during a full listen-through as it offers his take on various genres both in and out of electronic music.
---
PARKER – GATEWAY – Tracklist:
Prelude
Dynamite
Gateway (feat. Lucas Marx)
Gone (feat. Lauren Cimorelli)
Reverse
The Night (feat. Mike Robert)
Thorns
Summa
El Jefe (feat. WAISU)
Neptune
Bloom (with Braev)
Drowning (with Braev)
Immature
Control (feat. DEANNA)
Stay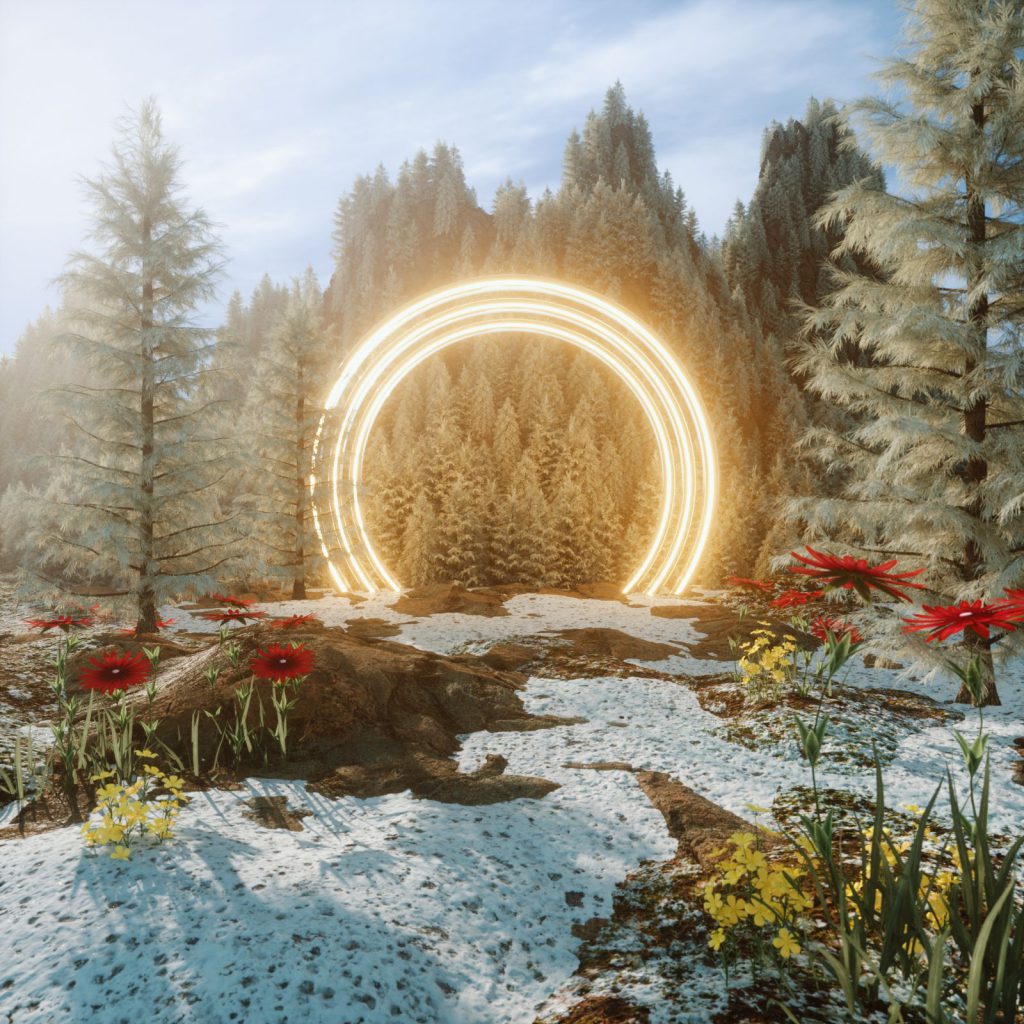 ---
Follow PARKER on Social Media:
Facebook | Twitter | Instagram | SoundCloud | YouTube